Top Long Island Vein Doctors
When Are Bulging Veins in Legs Not Varicose Veins?
What Causes Bulging, Prominent Veins in the Legs?
Prominent leg veins are common and sometimes harmless. But they could contain a varicosity or blood clot. Healthy veins bulge from elevated blood pressure. This occurs with exercise, stress, heat, hormonal fluctuations, and more. They shrink when the impetus is removed. But veins with weak walls or valves bulge because blood flows backward and accumulates in the vein. These are varicose veins, and they aren't healthy blood vessels.
Varicose veins remain twisted and enlarged due to the continual pooling of blood in the vein. This problem is called Chronic Venous Insufficiency, and it can produce mild, debilitating, or life-threatening symptoms. A blood clot can also cause a vein to bulge if the clot is near the surface where you can see it, or if a clot in a deep vein produces swelling at the surface. A deeper clot, called a deep vein thrombosis (DVT) can break loose and travel to the lungs, which can cause a pulmonary embolism.
It's impossible to determine the cause of bulging veins through the skin. Book an appointment with Harvard-trained vein specialists to assess your vascular health. If you have Chronic Venous Insufficiency or blood clots, serious complications could arise, and more spider veins and varicose veins could develop.
Are All Bulging, Burning Veins "Hurt Lines" or Varicosities?
Not every bulging vein is varicose. But when veins protrude in the legs, there's a higher likelihood that they are. Leg veins pump blood against gravity, which makes them more susceptible to backward blood flow. Varicosities can cause swelling, cramping, heaviness, restlessness, fatigue, and itching in the legs. Some patients call them "hurt lines," because they look like map lines winding down the leg, and they often hurt. Varicose veins can cause venous ulcerations, which are also painful.
Veins that bulge but aren't varicose won't have symptoms. You'll notice they change sizes throughout the day. Veins stretch and shrink to accommodate fluctuations in blood pressure. If your leg veins bulge after lifting weights or taking hot showers, but shrink down promptly afterward, they might not be varicose. But patients can't determine this, and untreated varicose veins pose several risks. Visit our board certified, Long Island vein doctors for an assessment to avoid complications.
What Causes Great Saphenous Vein Pain, and Is It Dangerous?
If you have great saphenous vein pain, you might wonder if it requires medical attention. The great saphenous vein runs the entire length of the leg. Since it pumps blood from the feet to the heart, while bearing our weight and resisting gravity, it's a common place for venous reflux to occur. When blood leaks backward, pressure builds, causing cramping, pain, and heaviness in the legs. These sensations aren't always emergencies, but they can be debilitating.
However, if you have sudden vein pain accompanied by a red, warm, raised area, this could indicate a blood clot. Head to the emergency room. If your vein pain coincides with chest pain or shortness of breath, it could mean a clot has traveled to your lungs, so call 911. If your vein starts bleeding and won't stop, you should go to the hospital. You should also head to the ER if you have a fever with painful, oozing, or inflamed venous ulcers.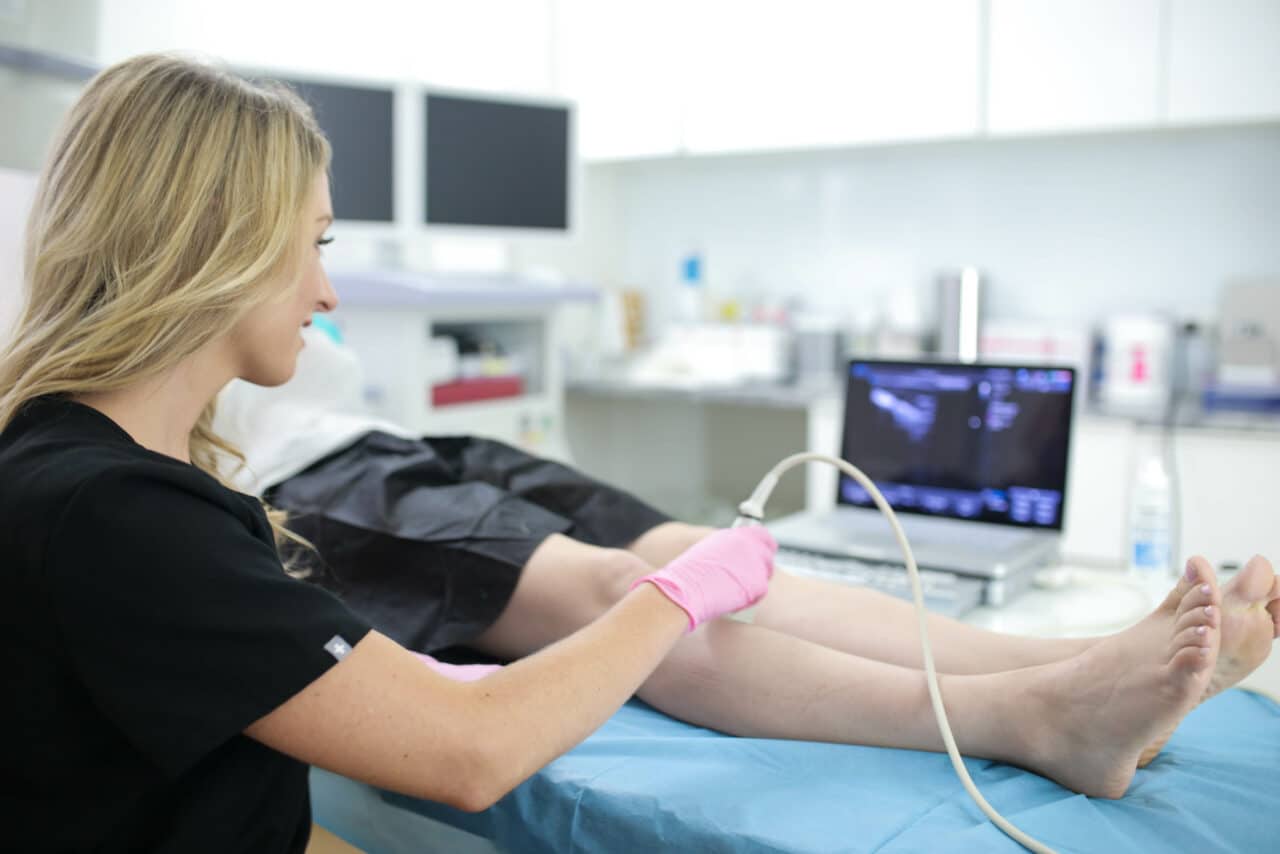 We know health insurance is confusing so we will help you check if you're covered:
By emailing or contacting us, you are accepting the inherent privacy limitations of online communication. For more information, please read our Digital Communications document. Please respond "STOP" to any text messages to opt out.
Are Swollen Veins in Hands and Arms Usually Varicose?
The hands and arms typically have thinner skin than the legs, so it's normal for even healthy veins to bulge in these areas. A varicose vein can develop anywhere, but they're less common in the veins in hands and arms because these veins don't contend with gravity, body weight, sitting, and standing, the way leg veins do.
If your hand veins bulge after typing, weightlifting, or sitting in the sun, note whether they shrink once you relax or cool down. It's best to see a vein doctor for concerning blood vessels, especially if they have symptoms or look different from other veins. But in most cases, veins in the hands and forearms aren't varicose. A varicosity is more common in the upper arm, but not as common as in the legs.
What Causes Veins of the Arm and Hand and Foot to Bulge?
The main reason veins of the arm, hand, and foot bulge is because of less adipose tissue in these areas. These veins aren't necessarily larger than normal. You can just see them more easily. Hands, feet, and arms stay active throughout the day, so it's normal for their veins to enlarge at various intervals. However, as mentioned, varicose veins and spider veins can occur anywhere, so always ask your vein doctor to confirm a prominent vein's health.
Is It Dangerous for Veins of Hand and Arm and Foot to Bulge?
If your foot, arm, or hand veins don't reduce in size, or if they're more twisted or protuberant than surrounding veins, see a doctor. If you have any blood clot symptoms discussed above (chest pain, trouble breathing, or a sudden warm, raised, reddened area) go to the emergency room.
If you intentionally cause vein swelling for bodybuilding, you should know that vascularity presents several risks. Using blood flow resistance training, anabolic drugs, and tourniquet techniques to create vein protrusion can cause varicose veins, high blood pressure, strokes, heart attacks, and arterial issues. In these cases, bulging veins are quite dangerous.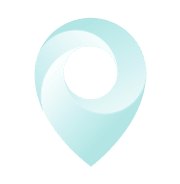 Visit Our Long Island Vein Treatment Center
What Causes Bulging Veins in Forehead Besides Varicosities?
Like hands and feet, the forehead has minimal adipose tissue. It's common to see forehead veins bulging when you're hot, stressed, or exercising because these things increase blood pressure. Bulging forehead veins are also genetic, and they're more common as we age. But don't assume your forehead vein is healthy, especially if it's newly bulging or symptomatic. It could be a varicose vein, vasculitis, or a cardiovascular issue. See a vein doctor to determine the cause.
Can You Remove Veins from Legs, Hands, Arms, Feet, or Face?
There are many safe vein treatments to remove veins that bother you visually or symptomatically. For leg veins, a minimally invasive procedure often works best. Varicose leg veins are usually caused by broken valves in deeper veins. Vein doctors insert tiny tools through the skin to treat the cause and the affected vein. For veins in the hands, feet, or face, doctors might use a minimally invasive procedure like sclerotherapy or radiofrequency ablation, or a surface laser treatment.
Any Tips for How to Stop Veins from Popping Out on Feet?
What should patients do if bulging veins in legs are not varicose? Some veins pop out because of genetics, exertion, heat, aging, hormones, or weight loss or gain. The best way to prevent veins from popping out is to see a vein doctor. They'll conduct a physical examination to diagnose any underlying problems. Then, they'll either recommend lifestyle adjustments or treatments to resolve the issue.
They might suggest losing weight, exercising, wearing compression stockings, or elevating your legs while resting. Or they'll suggest a minimally invasive procedure to eliminate bothersome veins. Visit our award-winning vein clinics in Port Jefferson, Hamptons, Jericho, or West Islip to resolve your bulging veins.
Long Island
Vein Specialists
Meet your Long Island NY Vein Doctor
With Harvard Trained Medical Directors, our vein clinic Long Island sources only the top spider and varicose vein experts in the country.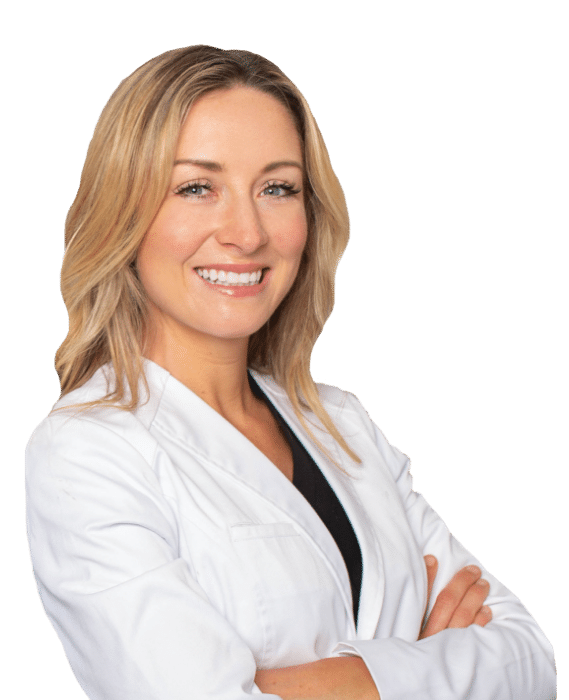 Join thousands of happy patients just like you
Vein treatments are often covered by major medical insurances, including Medicare. How do you know if your insurance will cover your vein treatment?