Top Long Island Vein Doctors
Can You Have Varicose Veins Removed?
Can I Have Varicose Veins Removed Completely?
If you're one of the millions with bulging, twisted, painful varicose veins, you're probably eager to get rid of them! But can you have varicose veins removed or is that detrimental to your vascular system? Varicose veins are superficial veins that become engorged and tortuous when valves in deeper veins fail to keep blood flowing in the right direction. Fortunately, the human body has thousands of miles of blood vessels, so doctors can safely remove a faulty vein and reroute blood into a healthier vein that can pump it back to the heart.
Even better news, doctors can now do this without surgically extracting the vein from the body. With small cuts and tiny instruments, innovative technology enables vein specialists to treat veins inside the body, closing them off so they shrink and disappear. So, can you have varicose veins removed? Yes. But you might not need to remove them in order to eradicate them. Click HERE to visit our state-of-the-art vein clinic on Long Island, where varicose veins are routinely eliminated without surgically removing them.
Varicose Veins vs Stretch Marks: Cosmetic or Medical Issues?
Varicose veins and stretch marks often develop at the same time. Both can form as a result of obesity or weight gain. Both are linked to pregnancy and hormonal changes. And both tend to run in families. But there are also several differences between the two. Fluctuations in sex hormones from pregnancy, menopause, or birth control increase the risk of varicose veins, whereas the stress hormone called cortisol is linked to stretch marks. Rapid growth or weight gain during puberty can cause stretch marks, but varicose veins are more common in overweight adults.
Stretch marks can be uncomfortable and unappealing for the patient. But they are not dangerous and don't require treatment. Varicose veins can cause a host of symptoms, including leg heaviness, swelling, cramping, restlessness, itching, and pain. They can also cause venous ulcerations, venous stasis dermatitis, blood clots, hyperpigmentation, and bleeding that's hard to control. So, if you develop stretch marks and varicose veins during pregnancy or with aging or weight gain, don't assume both are just a cosmetic nuisance. While they can be asymptomatic, varicose veins warrant a consultation with your vein doctor in Long Island.
Which Leg and Vein Doctors Do Vein Varicose Vein Removal?
Specialists who offer vein treatment include minimally invasive vein doctors, vascular surgeons, dermatologists, and radiologists. However, varicose veins typically require more than the surface treatments dermatologists offer, but less than the invasive procedures vascular surgeons perform. Newer, minimally invasive procedures enable doctors to treat veins within the body, causing them to shrink and disappear. So, before booking either a cosmetic laser treatment or a vein stripping surgery (phlebectomy or ambulatory phlebectomy), speak with our Harvard-trained vein specialists.
For most patients, varicose veins treatments like radiofrequency ablation, endovenous laser treatment, sclerotherapy, vein adhesives, or mechanochemical ablation are the best ways to treat varicose veins. Our award-winning vein clinics in Jericho, West Islip, and the Hamptons offer a full range of minimally invasive varicose vein treatments that take less than 30 minutes to perform!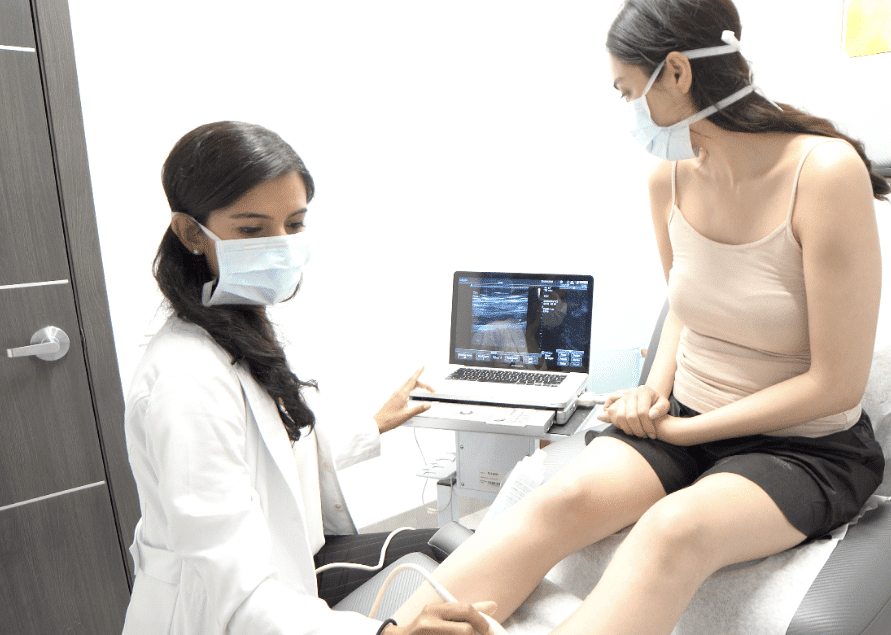 We know health insurance is confusing so we will help you check if you're covered:
By emailing or contacting us, you are accepting the inherent privacy limitations of online communication. For more information, please read our Digital Communications document. Please respond "STOP" to any text messages to opt out.
Does Removal Require Surgical Excision to Extract the Vein?
No, most patients no longer require a surgical extraction of the vein. Our Long Island vein doctors make tiny, pinpoint-sized incisions through which they insert medications, thermal energy, adhesives, or rotating catheters to treat the vein inside the body. The vein closes and blood is rerouted into healthy veins. Over time, the vein is harmlessly absorbed by the body and no longer visible through the skin.
Which Vein Treatment Clinic Does Non-Surgical Vein Removal?
If you want to avoid unnecessary surgery, choose an accredited medical clinic for veins that is staffed by board certified, minimally invasive vein specialists. Some vein clinics aren't run by vein doctors, so it's important to do your research and inquire about what kind of treatments they offer. If they only use pulsed-dye lasers or liquid sclerosants, they might not be able to treat complicated varicose veins or vein disease. If they specialize in surgery, they might not offer the latest, least invasive varicose veins treatment methods.
What's the Best Clinic for Varicose Veins Removal on LI?
The best clinic for varicose veins removal is the one that uses the least invasive technique that will produce permanent results. While some treatments like surface lasers are minimally invasive, they can't target the deeper issues behind varicose veins, like Chronic Venous Insufficiency, so the results are only temporary. Conversely, surgery is a bit too invasive for most varicose veins, which respond well to endovenous, outpatient procedures. Choose any of our renowned vein clinics on Long Island for customized care that's neither ineffective nor invasive, and see why our patients consistently leave 5-star reviews!
Radiofrequency Ablation Varicose Veins Before and After Pros?
There are several pros to choosing minimally invasive methods like radiofrequency ablation for varicose veins. One that our patients love the most is that there is no prep time or downtime required. You can complete varicose veins treatment in 15-30 minutes at our vein clinic, and head straight back to your routine. No general anesthesia, stitches, hospitalization, or recovery time, and there is little to no bruising or swelling post procedure. Results become apparent within the first week, and complete resolution typically occurs within a couple of weeks, unlike vein surgery which can take months to heal.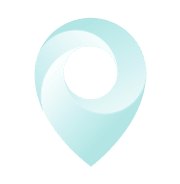 Visit Our Long Island Vein Treatment Center
Can Superficial Varicose Veins Come Back After Removal?
Varicose veins, if properly treated, won't return. However, some vein clinics don't treat veins correctly and also fail to treat the causative issue, which is typically Chronic Venous Insufficiency. If treatment fails or is incomplete, varicose veins can come back, but what's more likely is that new varicose veins will develop near the treated area, causing the illusion of a "recurrence."
This is because valve failure in deeper veins allows blood to accumulate and produce those bulging varicosities. Until the broken valve is addressed, more spider veins and varicose veins can form. Choose an accredited vein clinic that uses FDA-approved, proven techniques, including Doppler Ultrasound guidance, to make sure the vein and the source of the vein are both treated correctly.
Should I Get My Varicose Veins Treated or Just Ignore Them?
If you're trying to ignore your varicose veins, keep in mind that they aren't always harmless or cosmetic concerns. Often, varicose veins become symptomatic or even progress to cause debilitating or even life-threatening complications. Our Ivy League-educated physicians can do a quick assessment to determine whether you need treatment.
Since we're trained in technology like Duplex and Doppler Ultrasound, we can identify issues like blood clots, broken valves, and vein diseases before they become problematic. We never recommend treatments you don't need and we'll advise you on things like the best exercises, and sleep positions, and whether to wear compression stockings, plus any other tips that apply to you.  
Signs of Blood Clot After Vein Ablation: What Are the Risks?
One of the best things about minimally invasive treatment for varicose veins is that there are fewer risks involved. With vein surgery, patients have to watch for blood clots, infection, bleeding, anesthesia complications, and more. But with less invasive tactics, all of these risks are either minimized or completely eliminated. If you have a history of blood clots, or have a high risk of developing one, our doctors factor this into the type of treatment they recommend and the post-procedural care; for instance, you might need to wear compression stockings for a few days to enhance circulation.
Our specialists will explain signs of blood clots, such as an area that becomes painful, red, or hot, or symptoms like chest pain or shortness of breath. But, with our imaging devices and depth of training in venous medicine, the risks are dramatically lower with our gentle procedures than with traditional vein stripping surgery. Keep in mind that an untreated varicose vein could also signify an existing blood clot, so not treating your varicose veins can be more dangerous than treating them.
Pain Years After Varicose Veins Surgery: Common Complication?
If you've heard stories of people having pain years after varicose veins surgery, take heart. Newer procedures are primarily non-surgical, and new technology gives doctors a clear picture of the treated area, no matter how deep the vein damage lies. Patients rarely need to have their varicose vein cut out of their body (vein stripping and ligation) anymore. Instead, doctors numb the area, insert a tiny needle or catheter through a small cut, and position treatment precisely where it's needed to ablate the vein.
Today's treatments frequently replace surgical ablation (removal) with endovenous ablation (closure) of the vein, which is less risky, painful, time-consuming, and prone to long-term side effects like pain. Pain for years after endovenous ablation is virtually unheard of, and even the procedures themselves are not painful for patients. Book your consultation today to learn how easily, quickly, and painlessly you can have varicose veins removed!
Long Island
Vein Specialists
Meet your Long Island NY Vein Doctor
With Harvard Trained Medical Directors, our vein clinic Long Island sources only the top spider and varicose vein experts in the country.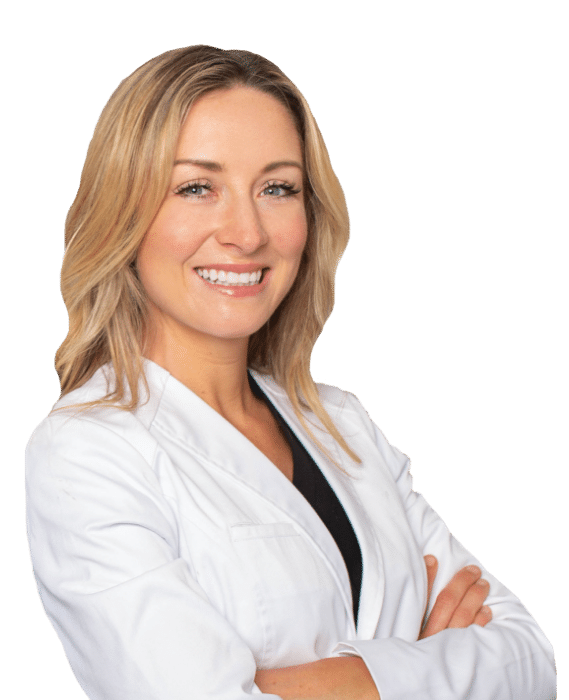 Join thousands of happy patients just like you
Vein treatments are often covered by major medical insurances, including Medicare. How do you know if your insurance will cover your vein treatment?

CALL US
Speak with one of our team members to ask any questions you may have, verify your insurance and book an appointment at your earliest convenience. (631) 305-2827

BOOK APPOINTMENT
You can give us a call at 631-305-2827 or fill out one of our forms here to request a call back; one of our team members will call you and help you verify your insurance coverage before booking your appointment.