Top Long Island Vein Doctors
What Is a Chronic Venous Insufficiency Medical Procedure?
What Is Vein Pain Treatment for Chronic Venous Insufficiency?
Chronic Venous Insufficiency is a common condition in which blood travels backward through the veins. It happens when vein walls stretch, or vein valves fail to create a tight seal in the vein. Valve closure is necessary to keep blood flowing toward the heart. When valves malfunction, blood trickles backward and accumulates, increasing pressure in the veins. This generates bulging varicose veins and clusters of spider veins. It also causes several unpleasant symptoms like cramping, swelling, heaviness, restlessness, and discoloration in the legs.
Book an appointment to treat your Chronic Venous Insufficiency (CVI) before it escalates and produces debilitating pain, venous stasis dermatitis, ulcerations, or heavy bleeding. Treating CVI is quick and gentle when you choose a qualified vein doctor. Our Harvard-trained vein experts use ultrasound guidance to locate the faulty valves and position treatment right where it's needed. We use tiny tools like catheters and needles to close off unhealthy blood vessels, rather than cutting them out of the body. There are no large incisions, general anesthesia, hospitalization, or recovery time with our CVI treatments.
How Does the Vein Place Treat CVI and Burning Veins?
Be sure to choose an accredited vein clinic with board certified vein doctors. These specialists use FDA-approved treatments with proven track records for safety and success. If you choose a doctor who's certified in vein medicine, you can avoid unnecessary surgery. You can also avoid cosmetic treatments that don't work for CVI or varicose veins.
The surface procedures conducted at dermatological and cosmetic clinics might work for small, facial spider veins. But they can't safely generate enough heat to treat valve failure in deeper veins. For these veins, you need a qualified vein doctor, who will use one of the methods below. The vein will fully vanish over a period of weeks. But feelings of cramping, itching, and burning veins will disappear quickly.
Chronic Venous Insufficiency Medical Procedure Options:
Radiofrequency Ablation
Endovenous Laser Ablation
Sclerotherapy
Mechanochemical Ablation
Vein Adhesives
Can You Remove Veins from Legs If You Have CVI?
You can remove surface veins, like varicose veins and spider veins, if you have CVI. But you must also treat the CVI, which often begins in deeper veins. Otherwise, more vein damage is likely to develop. In addition, most patients need the varicose veins or spider veins removed from circulation, but not removed from their body. In other words, surgical treatments are rarely necessary. Doctors use tools to ablate the veins, which are harmlessly absorbed by the body. Blood is rerouted into viable veins to improve blood flow.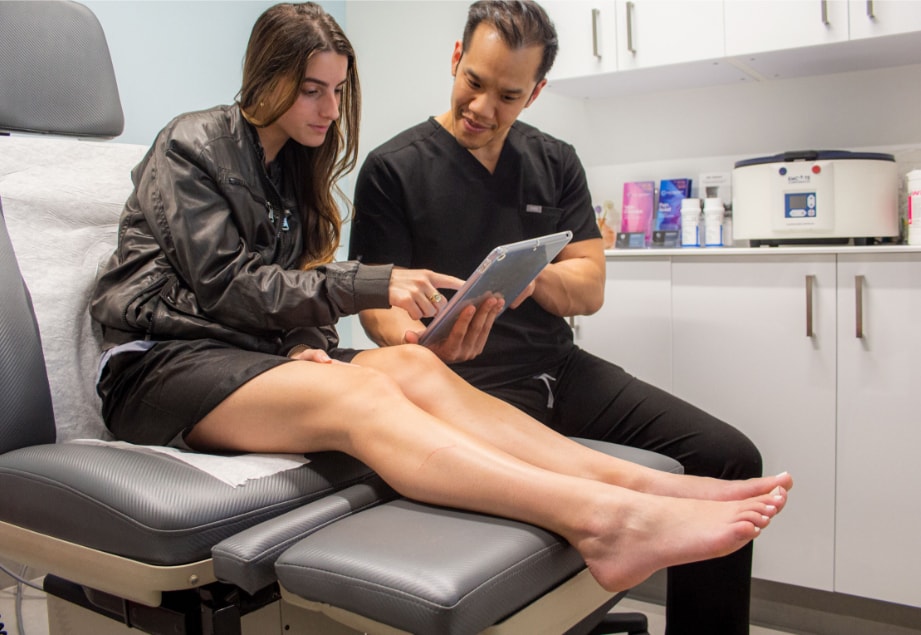 We know health insurance is confusing so we will help you check if you're covered:
By emailing or contacting us, you are accepting the inherent privacy limitations of online communication. For more information, please read our Digital Communications document. Please respond "STOP" to any text messages to opt out.
Does Every Specialist for Veins in Legs Also Treat CVI?
Many vein specialists don't treat Chronic Venous Insufficiency. Specialist isn't a regulated title in the medical industry. There are actual vein specialists, meaning doctors who specialized in veins during medical school, residencies, or fellowships. But there are people who offer vein treatment without specializing in veins or being board certified doctors. Always inquire about a vein specialist's credentials.
Our doctors are legitimate vein specialists who hold multiple board certifications. We have unique training in Duplex and Doppler Ultrasound technology to administer ultrasound-guided procedures for CVI. We also use ultrasound imaging to monitor treatment in your veins to ensure success and to prove the medical necessity of treatment to your insurance provider. Many vein clinics lack this ability, so visit our specialists for optimal results. Our physicians lead the field of vein medicine and frequently train other doctors in our techniques.
What Doctor Does Varicose Veins Plus CVI Treatments?
Doctors who can do varicose vein treatments and also treat CVI have specific distinctions. Some are certified by the American Board of Venous and Lymphatic Medicine. They might be certified in both vein medicine and vein imaging. Others are certified by the American Board of Medical Specialties as vascular surgeons but also have training in minimally invasive procedures.
Look for one of those certifications to verify that your doctor is equipped to treat your condition. Ask whether they offer the vein treatments we mentioned above. Treatments might be listed on the clinic's website by brand names like these: ClariVein, VenaSeal, Asclera, Varithena, or ClosureFast.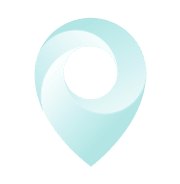 Visit Our Long Island Vein Treatment Center
Will CVI Treatment Prevent More Veins Burning in My Legs?
In addition to resolving painful symptoms of Chronic Venous Insufficiency and unsightly varicose veins or spider veins, treating CVI has another benefit. Patients who don't address broken valves in their veins will often develop more vein damage and progressive symptoms. So, if you treat CVI, you'll get relief from your current issues, and you'll also help prevent more varicose veins and spider veins from developing.
CVI is common but underdiagnosed. Many patients don't know they have it and don't realize that symptoms like cramping, burning, and restlessness in their legs are caused by issues in deep veins. Our patients are always pleasantly surprised when problems like Restless Legs Syndrome and venous stasis dermatitis disappear once we treat their veins.
If you have Chronic Venous Insufficiency, call our vein clinic to learn how we can help. To reduce swelling and cramping until your appointment, try elevating your legs while you rest, and avoiding sitting or standing for long periods of time. Don't wear compression stockings until we've assessed your veins. Compression isn't safe or effective for every patient, and you need a vein doctor to select the right stocking size.
Are There Any Chronic Venous Insufficiency Doctors Near Me?
If you live on Long Island, there are two renowned CVI and varicose veins treatment doctors nearby. Dr. Thomas Arnold is a revered vein specialist with nearly three decades of experience treating veins and CVI. He studied and served as a faculty member at prestigious medical schools. Patients come from all over the world to seek his treatments. Dr. Arnold treats patients in our Port Jefferson vein clinic at 70 North Country Road, and in our Hamptons vein clinic at 255 W. Montauk Highway. 
Dr. Zalekha Shair is a certified diplomate who has an extensive track record of providing exceptional minimally invasive vein care. She's known for her caring demeanor and gentle vein treatments. Dr. Shair treats patients in our Jericho vein clinic at 350 Jericho Turnpike, and in our West Islip vein clinic at 550 Montauk Highway.
Does a Venas Varicosas Doctor Near Me Speak Spanish?
If you need a varicose veins doctor (doctór de venas varicosas, en español) who speaks Spanish, visit Dr. Zalekha Shair. She's fluent in English, Spanish, and Persian. Dr. Shair is a native resident of Long Island. She and Dr. Arnold love taking care of their community.
Long Island
Vein Specialists
Meet your Long Island NY Vein Doctor
With Harvard Trained Medical Directors, our vein clinic Long Island sources only the top spider and varicose vein experts in the country.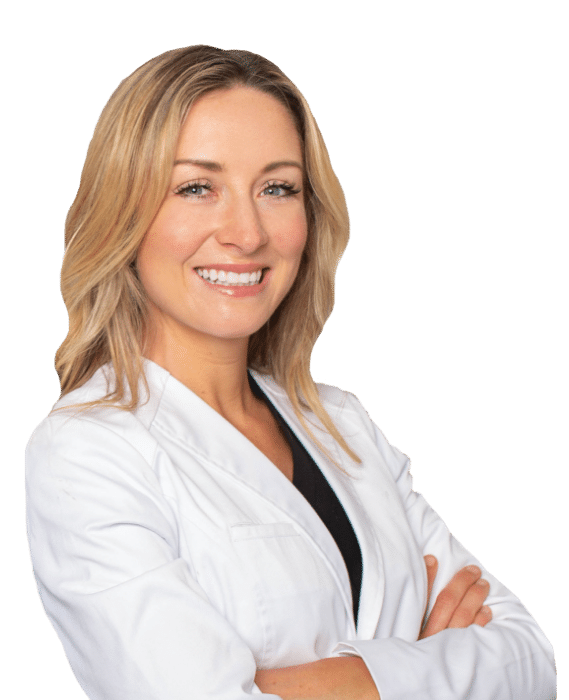 Join thousands of happy patients just like you
Vein treatments are often covered by major medical insurances, including Medicare. How do you know if your insurance will cover your vein treatment?