Top Long Island Vein Doctors
How Much Does It Cost to Get Your Veins Stripped in Long Island?
How Much Does It Cost to Get My Veins Stripped?
Vein stripping, or phlebectomy, is a surgical technique for removing varicose veins. For some patients, it involves general anesthesia and hospitalization. There are several variables to the cost, including the extent of vein damage, the patient's insurance coverage, and the type of anesthesia they need, in addition to the length of time they spend in the hospital. The average price for the procedure itself is between $1,500 and $3,500 per leg. But there are other fees involved.
A more affordable option for most patients is a minimally invasive vein treatment. These procedures treat the vein within the body, rather than cutting it out. Non-surgical methods eliminate the costs of general anesthesia, hospitalization, and lost income during recovery. Book an appointment with our Harvard-trained vein specialists to learn whether an affordable, minimally invasive vein treatment is best for you.
Does General Anesthesia Impact the Price?
Since vein stripping involves multiple deep incisions, general anesthesia is often required. This fee is additional to the surgical fee. Some surgical patients only need spinal anesthesia, but that is also an additional charge. Compounding those fees is the fact that anesthesia requires recovery time, and so does the surgery. So, patients who choose a surgical procedure often lose income while they recover.
If you are eligible for a minimally invasive procedure, you can avoid these expenses altogether. Minimally invasive vein treatments, like sclerotherapy, don't use anesthesia. And thermal methods, like endovenous laser treatment, only require an injection of local anesthesia, which requires no recovery time. Patients can go right back to work after a minimally invasive procedure.
Is Ambulatory Phlebectomy More Affordable?
Ambulatory phlebectomy is a less invasive version of vein stripping. It is still a surgical procedure, but it uses smaller punctures, instead of large incisions, to extract the vein. Since the cuts are smaller, some patients don't require general anesthesia. However, ambulatory phlebectomy is not right for everyone. And it is a newer surgery, so some insurance companies don't cover it yet. Ask our insurance team for verification of your coverage for ambulatory phlebectomy. Your vein doctor will determine whether you need anesthesia to complete it, and they will also discuss non-surgical alternatives with you.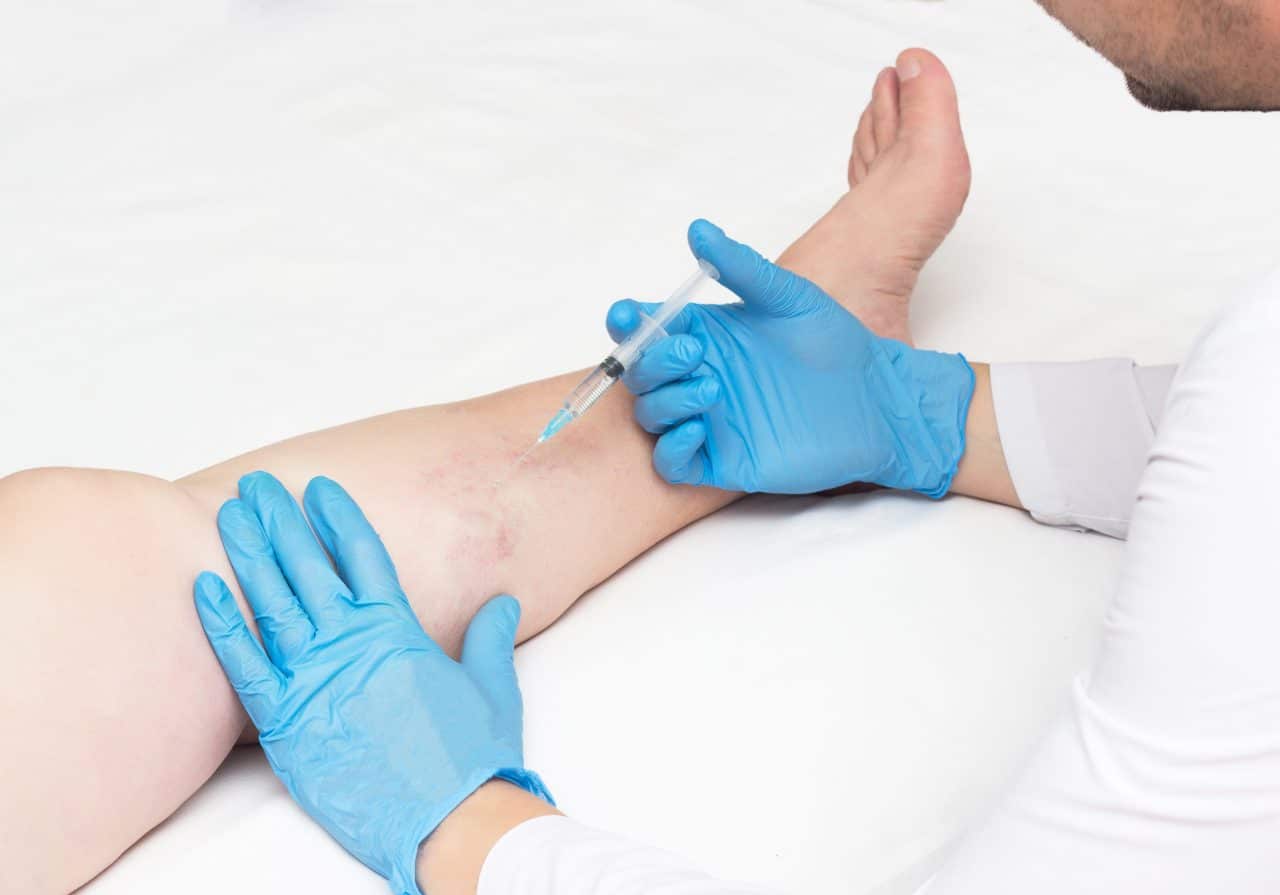 We know health insurance is confusing so we will help you check if you're covered:
By emailing or contacting us, you are accepting the inherent privacy limitations of online communication. For more information, please read our Digital Communications document. Please respond "STOP" to any text messages to opt out.
Are Minimally Invasive Vein Treatments Cheaper?
For most patients, minimally invasive vein treatments are the more affordable way to treat varicose veins and spider veins. Since these methods don't require surgery, general anesthesia, spinal anesthesia, or hospitalization, the fees are minimized. In addition, patients don't need to take time off work for minimally invasive vein treatments. There are no prescription medications or wound care supplies required after most non-surgical procedures, which further reduces the cost.
Minimally invasive methods also carry less risk of complications. So, patients don't have to pay for follow-up care or medications for surgical side effects. Since minimally invasive vein treatments are completed in the doctor's office, they only require a vein specialist. The vein doctor administers any local anesthetics and conducts any ultrasound imaging, so you don't have to pay an anesthesiologist or ultrasonographer.
Do Alternatives Like Laser Treatment Work on a Deep Vein?
Minimally invasive varicose veins treatments are more affordable, but are they as effective? Multiple studies show that a non-surgical method like cyanoacrylate closure has less complications, less post-procedural pain, and high success rates. Minimally invasive vein closure is also more permanent in most cases. If you have a varicose vein, removing it surgically, rather than sealing it shut, increases the probability that it will grow back. Veins that revascularize have no valves in them. And these valves are what prevent a varicose vein from developing.
Blood is intended to move through veins in a singular direction- toward the heart. Vein valves close once blood passes through them to ensure it flows toward the heart. If a valve fails, blood flows in reverse, building pressure that generates varicose veins. So, a vein that grows back without valves is more likely to become varicose. In other words, surgically extracting a varicose vein could create another varicose vein.
There are many ways to close veins without surgically removing them. These include sclerotherapy, radiofrequency ablation, cyanoacrylate closure, mechanochemical ablation, and endovenous laser ablation. It's important to note that there are two categories of laser treatment. One treats veins through the surface of the skin. The other positions laser energy directly on the vein, via a tiny fiber inserted through the skin. Surface laser treatment is for superficial veins, while endovenous laser ablation works better for a deep vein. Both options are minimally invasive and performed without surgery or general anesthesia.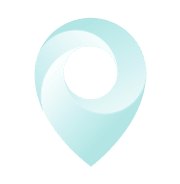 Visit Our Long Island Vein Treatment Center
Do Compression Stockings Treat Varicose Veins Affordably?
If you're wondering, "How much does it cost to get your veins stripped," you might also wonder if compression stockings will suffice. Compression stockings are more affordable than surgical vein treatment, but not necessarily cheaper than minimally invasive vein treatment. Most patients acquire insurance coverage for minimally invasive vein treatment, so they have no out-of-pocket expenses beyond their copay. Compression stockings must be fitted by a vein doctor, in order to apply the right amount of compression, so they might require a copay as well.
More importantly, compression stockings are neither safe nor effective for certain patients. Inadequate compression is ineffective, and excessive compression is dangerous for some patients. Wearing compression stockings can reduce symptoms that coincide with varicose veins in some patients, like pain, swelling, and cramping. But they won't actually remove the varicose vein, nor will they treat the underlying cause. Unless you treat what generated your varicose veins and spider veins, more vein damage is likely to develop.
Where Can I Get Affordable Varicose Veins Treatment Near Me?
For affordable varicose veins treatment on Long Island, you have serveral excellent options. Our award-winning, minimally invasive vein doctors have clinics in Port Jefferson, Hamptons, West Islip, and Jericho. We accept all major insurance carriers, including Medicare. We always use the least invasive method possible to alleviate your issues. Our state-of-the-art vein clinics offer several methods, so you can choose the one you prefer. Book your appointment today for exceptional, affordable vein care.
Long Island
Vein Specialists
Meet your Long Island NY Vein Doctor
With Harvard Trained Medical Directors, our vein clinic Long Island sources only the top spider and varicose vein experts in the country.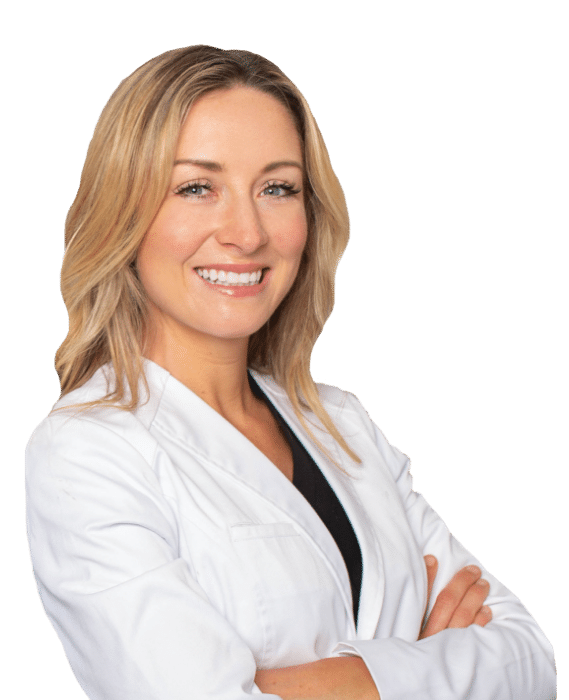 Join thousands of happy patients just like you
Vein treatments are often covered by major medical insurances, including Medicare. How do you know if your insurance will cover your vein treatment?