Top Long Island Vein Doctors
How to Treat Varicose Veins in 2023: Is Surgery Still Advised?
If I Want Veins to Vanish, Is Vein Clinic Treatment Required?
There are steps you can take at home to reduce symptoms of varicose veins. These don't work for everyone, and they aren't safe for everyone. But some patients can try tactics like wearing compression stockings if their vein doctor approves. However, if you want the vein to vanish, a vein clinic appointment is required. Home treatment for varicose veins can't eliminate the blood vessel, nor can it correct the underlying malfunction.
For most varicose veins, that malfunction is a broken valve in a deeper vein that allows blood to flow backward, increasing blood pressure in the vein. Things like compression stockings can ease the pain and swelling this causes. But they can't repair the valve or erase the resultant varicose vein. Book an appointment to banish the varicose vein and the cause in under 30 minutes at our award-winning Long Island vein clinic. Here are some varicose vein treatment options we recommend.
Thermal ablation with radiofrequency energy
Liquid, foam, or premixed foam sclerotherapy
Endovenous laser treatment
Cyanoacrylate vein adhesives
Mechanochemical ablation
Is Going to a Varicose Vein Clinic the Only Option?
There are a few places beyond vein clinics that offer vein treatment, including dermatologists and cosmetic spas. But these clinics typically offer surface treatments that don't work on most varicose veins. Surface lasers would need to heat the skin to a dangerous level to treat large or deep leg veins.
And sclerotherapy for varicose veins works best when applied with ultrasound guidance, and often in a foam concentration. Dermatological clinics primarily use liquid sclerotherapy without ultrasonography. While broken facial capillaries can be treated at certain dermatology clinics, varicose veins and spider veins in the legs require a vein doctor's technology and expertise.
What Are the Indications for Varicose Vein Surgery?
Very few patients need vein surgery in 2023. Vein specialists now treat veins with tiny devices that close veins in the body, rather than cutting them out. Studies show that minimally invasive techniques are safer and more effective for most patients. These methods don't require general anesthesia or hospitalization. Patients can move around after treatment, and even go back to work if they want. The procedures take 15-30 minutes and don't require stitches or wound care.
Minimally invasive techniques also have a lower incidence of varicose vein recurrence. However, surgery is the safest choice for some patients. If you have blood clots or tortuosity that a device can't pass through, your vein doctor might recommend surgery. There are new surgical modalities available in 2023, like ambulatory phlebectomy. So, ask your vein doctor if you're eligible for less invasive surgery.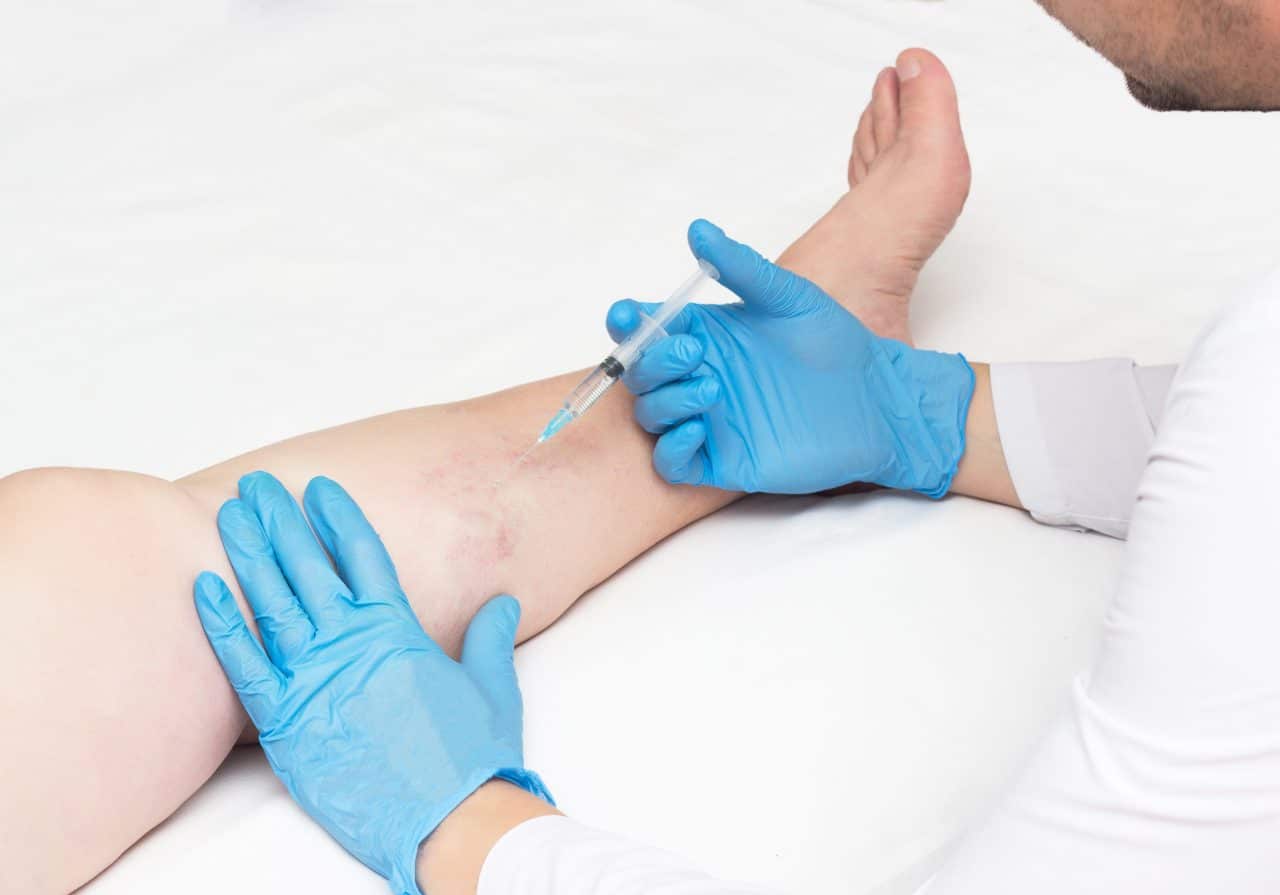 We know health insurance is confusing so we will help you check if you're covered:
By emailing or contacting us, you are accepting the inherent privacy limitations of online communication. For more information, please read our Digital Communications document. Please respond "STOP" to any text messages to opt out.
Can Laser Hair Removal Help Spider Veins or Varicose Veins?
Laser hair removal typically sends intense pulses of light through the skin to the hair follicles. Melanin converts the light to heat, which destroys the follicle. Lasers can also destroy some spider veins through the skin, but they have a different wavelength and they're aimed at the vein, instead of the hair follicle.
Lasers that treat varicose veins are applied directly to the walls of the vein. Doctors insert a hollow needle into the skin and inject tumescent anesthesia around the varicose vein. Then, they thread a laser fiber through the needle and activate it on the vein. That heat destroys the varicose vein directly. So, while lasers can remove hair, spider veins, and varicose veins, the type of laser and the way it's administered are different.
What Works Best for Varicose Veins in African American Skin?
Some patients wonder whether skin color impacts which treatment they should choose. Endovenous laser treatment, sclerotherapy, radiofrequency ablation, vein adhesives, mechanochemical ablation, and ambulatory phlebectomy all work equally well on every skin tone. The only treatment that varies is surface laser treatment. For patients with sensitive skin, it can cause redness. For patients with darker skin, it can cause lightening. And for patients with lighter skin, it can cause darkening.
However, these complications are rare, particularly if you choose a vein doctor who uses the newest lasers. In addition, varicose veins are rarely treated with surface lasers. Vein doctors typically use the other treatments mentioned above since surface lasers require too much heat for most varicose veins. Choose a board certified vein doctor, not a cosmetic vein specialist, since vein doctors can treat veins without applying lasers to the skin.
Do VariCare Capsules Treat Varicose Veins Plus Spider Veins?
VariCare capsules are an unregulated supplement that isn't approved by the FDA. Common ingredients include calcium, horse chestnut, magnesium stearate, Gotu Kola leaf extract, cellulose, vegetable glycerin, carnauba wax, and modified cellulose gum. There's no scientific evidence that these ingredients help spider veins or varicose veins. And they definitely don't remove veins. One ingredient, calcium, is shown to clog arteries in some studies. Arteries and veins work together to circulate blood. So, don't take VariCare capsules without asking your vein doctor.
Why Can I See Veins in My Legs Anyway?
If you're searching, "how to treat varicose veins," you might wonder why you can see those veins bulging in your legs. For most people, the answer is valve failure in leg veins that causes blood pressure to build, making veins swell and contort. Some people, like pregnant women, develop temporarily swollen veins that shrink on their own. But most people need treatment for varicose veins to disappear.
Having a vein consultation is wise, even if you aren't sure you want treatment. Issues like blood clots and Chronic Venous Insufficiency can become dangerous over time. If it's safe to wait on treatment, your doctor might recommend compression stockings, elevating your legs while resting, and avoiding sitting or standing for long periods.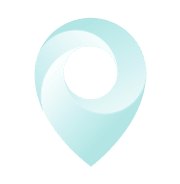 Visit Our Long Island Vein Treatment Center
How Do I Know If My Green Veins Are Good or Bad?
You can't always tell if a vein is good or bad by the color. Blue, purple, red, and green veins can be healthy or unhealthy. The color is more indicative of skin's undertones. People with yellow undertones have veins that look more green, while people with blue undertones might have blue or purple veins. Red veins might be broken capillaries, which may or may not need treatment.
The way to tell if your veins are good or bad is to see a vein doctor. Some damaged veins have symptoms like cramping, swelling, heaviness, and restlessness, or skin issues like ulcerations or dermatitis. But other damaged veins are asymptomatic. Your vein doctor can use tools like Doppler Ultrasound to determine the health of your veins.
Does Removing My Varicose Veins Improve Circulation?
Another reason to see a vein doctor is that removing varicose veins will improve circulation. When doctors close damaged veins, they reroute blood into healthy veins that pump blood back to the heart. It doesn't just improve the vein's appearance, it also stops symptoms that accompany impaired circulation. These include venous ulcerations, hyperpigmentation, venous stasis dermatitis, swelling, and profuse bleeding.
Where Can I Treat a Varicose Vein Plus the Symptoms?
The answer for how to treat varicose veins plus the symptoms is to choose a minimally invasive, board certified vein doctor. These physicians have the tools and training to treat blood vessels beneath the surface, so your skin stays safe. But they do it without surgery, so you can recover immediately. Visit our award-winning vein clinics in Jericho, West Islip, The Hamptons, or Port Jefferson for premium varicose vein treatment.
Long Island
Vein Specialists
Meet your Long Island NY Vein Doctor
With Harvard Trained Medical Directors, our vein clinic Long Island sources only the top spider and varicose vein experts in the country.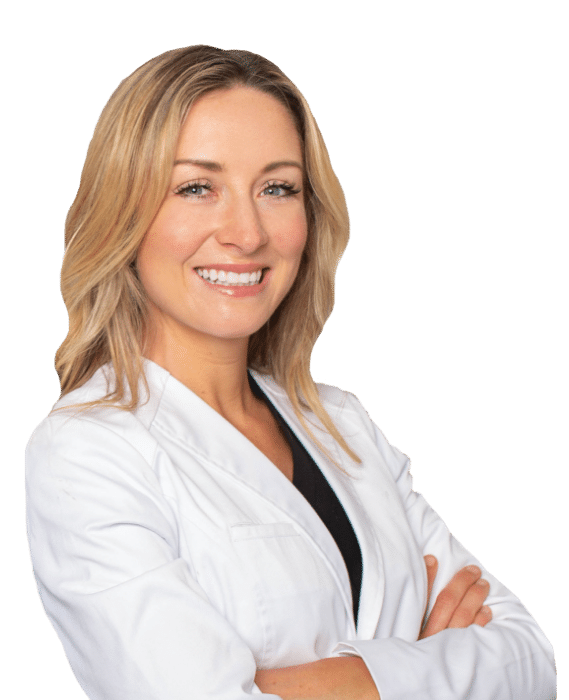 Join thousands of happy patients just like you
Vein treatments are often covered by major medical insurances, including Medicare. How do you know if your insurance will cover your vein treatment?

CALL US
Speak with one of our team members to ask any questions you may have, verify your insurance and book an appointment at your earliest convenience. (631) 305-2827

BOOK APPOINTMENT
You can give us a call at 631-305-2827 or fill out one of our forms here to request a call back; one of our team members will call you and help you verify your insurance coverage before booking your appointment.