ROSLYN HEIGHTS, LONG ISLAND
Get directions to the Vein Clinic of Roselyn Heights. Not sure if you're covered or need help? We're here to assist you: (631) 305-2827
VEIN CLINIC in Long ISLAND NORTH SHORE – Roslyn Heights
250 S Service Rd, Roslyn Heights, NY 11577
Let us give you a Lifechanging Experience. Fall in love with your legs again!
Receive the best care in our state of the art facility
Venous insufficiency is a common medical condition that affects almost 25% of american adults. If you've noticed heaviness in your legs, leg fatigue, frequent leg cramps, we can help you!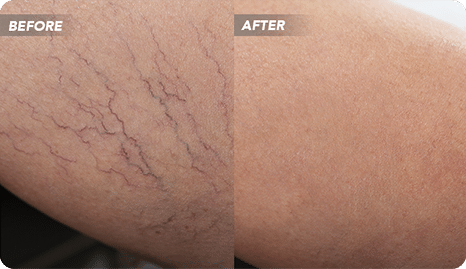 VARICOSE VEIN TREATMENT RESULTS
NOT SURE IF YOU'RE COVERED BY INSURANCE?
Call now for a complimentary insurance verification. We will discuss your availability and schedule an appointment with an expert vein specialist right away!

Speak instantly with one of our team members; they will answer any questions you may have regarding insurance coverage, booking an appointment and our vein treatment locations. (631) 305-2827

Visit our Book Appointment page and instantly request an appointment at our Roslyn Heights vein clinic. We offer Free Insurance Verification before your appointment.

Get Directions
Learn how to easily get to the Roslyn Heights clinic.