Top Long Island Vein Doctors
Who's the Best Doctor for Varicose Vein Treatment?
How Do I Know What Doctor to See for Vein Problems?
Some clinics that offer vein treatment aren't run by vein doctors. These include dermatologists, cosmetic surgeons, estheticians, radiologists, and more. They can only provide certain superficial procedures, and most aren't equipped to treat larger varicose veins, deep veins, vein diseases, blood clots, or Chronic Venous Insufficiency.
Conversely, vein doctors are trained in vein medicine or vascular surgery, and often hold additional certifications in complementary fields like anesthesiology, cardiovascular surgery, and internal medicine. These specialists understand vasculature completely, and how it interacts with other systems in your body. They treat the cause, as well as the surface damage, so you don't have a recurrence of varicose veins. Book an appointment with a board certified vein doctor on Long Island for unparalleled vein care.
How Does a Vein or Vascular Clinic Treat Varicose Veins?
There are several ways to treat varicose veins, and for most patients, the best choice is a minimally invasive approach. Some patients find relief when they wear compression stockings or make lifestyle adjustments, such as adding more activity to their day or losing weight. But non-invasive treatments like compression therapy can only reduce symptoms. They can't remove existing varicose veins.
Varicosities are often caused by underlying issues like blood clots or valve failure in a vein. Until those are addressed, varicose veins won't vanish, and new ones might appear. The good news is that minimally invasive procedures are non-surgical and take mere minutes to complete.
Some patients need surgery like ambulatory phlebectomy. But most patients no longer need vein stripping surgery since gentler methods have largely replaced that. Rather than a lifetime of symptom management, most patients prefer a quick and effective solution. Here are some methods our doctors recommend as treatment for varicose veins:
Sclerotherapy (Asclera, Varithena)– Injecting an irritant in the vein to close it
Radiofrequency Ablation (VNUS Closure)– Heating the vein with radiofrequency to collapse it
Endovenous Laser Ablation (VenaCure)– Heating the vein with laser energy to cauterize it
Mechanochemical Ablation (ClariVein)– Injecting a sclerosant with a rotating device to destroy the vein
Vein Adhesives (VenaSeal)– Injecting cyanoacrylate glue into the vein to seal it
What Varicose Veins (Venas Varicosas) Doctor Near Me Is Best?
If you simply treat damage at the surface of the skin and ignore the cause, more varicose veins and spider veins are likely to develop. That's why many patients are unsatisfied with the results they get from clinics that aren't run by qualified vein doctors. Our Harvard-trained vein specialists have ultrasound technology that determines what's causing your varicose veins. We also use this technology to position treatment precisely and observe the treatment as it activates in the vein, to ensure a successful procedure.
Our award-winning vein centers are fully accredited and run by doctors who are certified by the American Board of Venous and Lymphatic Medicine and the American Board of Medical Specialties. Our procedures are FDA-approved and covered by insurance, which makes our vein treatments more affordable than those you'd receive at a cosmetic vein clinic. For best results, visit Dr. Thomas Arnold or Dr. Zalekha Shair.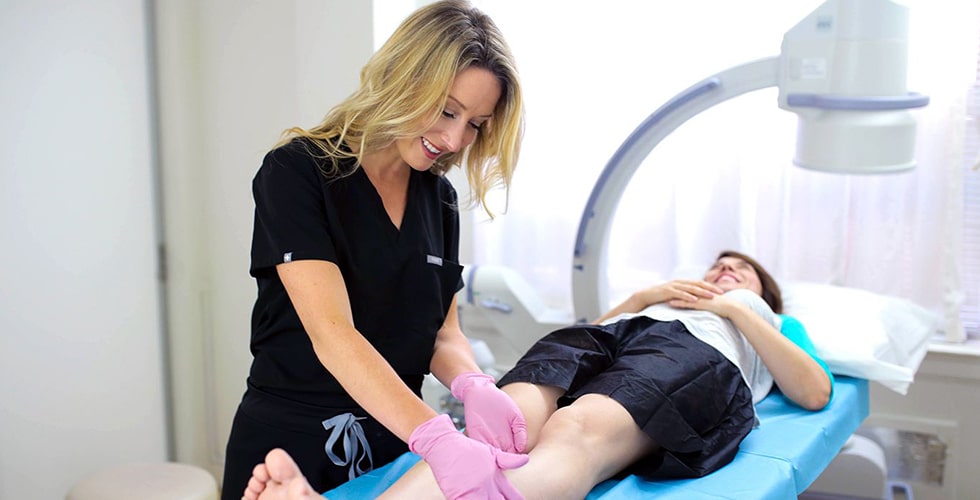 We know health insurance is confusing so we will help you check if you're covered:
By emailing or contacting us, you are accepting the inherent privacy limitations of online communication. For more information, please read our Digital Communications document. Please respond "STOP" to any text messages to opt out.
Do Doctors Treat Varicose Veins in Chest and Legs the Same?
The location of the vein plays a part in selecting treatment. For instance, with spider veins on the face, there's a consideration for how close they are to the eye. But the primary things that determine which treatment to use are individual to each patient. Some patients require a combination of treatments for optimal results. Here are some factors our vein doctors consider:
Your current health
Your medical history
The severity of vein damage
The number of veins being treated
The underlying cause
Correlated symptoms
Evidence of vascular disease
Connecting veins
Existing blood clots
Any allergies you have
Any coexisting medical conditions
Previous vein treatments
Treatment preferences
Goals of treatment
Which Vein and Vascular Doctor Offers Surgical Alternatives?
If you hope to avoid vein stripping surgery, you'll be glad to know that most patients don't need it. It was once a common treatment for varicose veins. But in the last three decades, several less invasive procedures have emerged. Patients now receive better results from gentler methods that are more affordable, less time-consuming, and less painful.
Varicose veins aren't well suited to surface laser treatment, like intensive pulsed light therapy. They're often too large to safely heat through the skin, without damaging the skin. But they are well suited to treatments that inject medicine, heat, or adhesives right into the vein, rather than surgically extracting the vein. Dr. Thomas Arnold and Dr. Zalekha Shair offer these surgical alternatives at our vein clinics in Hampton Bays, West Islip, Port Jefferson, and Jericho, New York.
How Soon Will Bulging, Blue Patches on Legs Disappear?
Minimally invasive vein treatments work right away. They close veins on contact, so blood can no longer enter them. It takes a bit longer for the vein to fully disappear, as it shrinks and is harmlessly absorbed by the body. The time for it to totally vanish ranges from two weeks to a few months, depending on the size of the vein and which treatment was used.
Blood is rerouted into healthy veins nearby that pump it back to the heart. So, there is no need to worry about closing unhealthy veins. The human body has thousands of miles of blood vessels, so it's safe to eliminate those that aren't working. Patients will notice a difference immediately, with steady improvement over a period of weeks.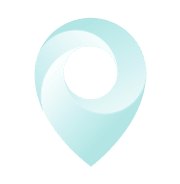 Visit Our Long Island Vein Treatment Center
What Causes the Anatomy of a Vein to Become Varicose?
Varicose veins result from excess pressure inside the vein. This is usually due to valve failure in the vein. Valves close after blood flows through them, to ensure that blood doesn't flow in reverse. But valves are prone to failure, especially in leg veins, where gravity makes it harder to pump blood upward.
Some risk factors for varicose veins are hard to avoid. They run in families, and they're more common in women, particularly after pregnancy or menopause. They're also more common as people age because vein walls and valves weaken over time. But there are some other contributing factors you can reduce, which you'll read about below.
How Can I Protect the Anatomy of Veins from Varicosities?
Varicose veins aren't always preventable, but here are some steps you can take to reduce their prevalence and any accompanying symptoms.
Manage your weight
Exercise daily if possible
Avoid long periods of sitting or standing still
Ask your doctor about birth control and hormone replacement therapy alternatives
Elevate your legs while at rest
Wear compression stockings if your doctor recommends them (These aren't safe for everyone, and they require proper sizing, so ask your vein doctor first.)
How Do I Book Leg Vein Removal Near Me on Long Island?
For most people, the best solution is minimally invasive varicose vein treatment. Prevention measures won't correct existing varicose veins, so call our vein doctors for a consultation. To book leg vein removal on Long Island, call our Hamptons office at (917) 540-0161. Call our Jericho office at (631) 919-4495. Call our West Islip office at (631) 212-3046. Call our Port Jefferson office at (631) 212-3046. Or book an appointment online. Dr. Arnold and Dr. Shair look forward to meeting you!
Long Island
Vein Specialists
Meet your Long Island NY Vein Doctor
With Harvard Trained Medical Directors, our vein clinic Long Island sources only the top spider and varicose vein experts in the country.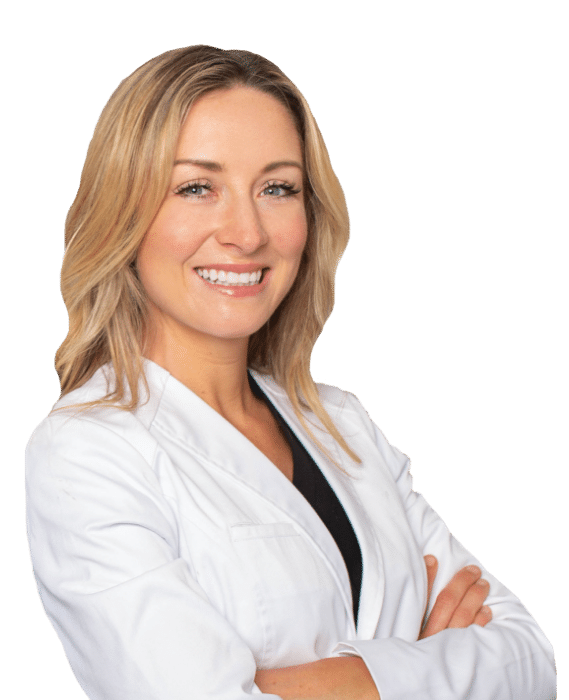 Join thousands of happy patients just like you
Vein treatments are often covered by major medical insurances, including Medicare. How do you know if your insurance will cover your vein treatment?