Top Long Island Vein Doctors
Which Clinics Provide the Best Vein Treatment on Long Island?
What Is the Best Varicose Vein Center in Port Jefferson?
If you want the best vein treatment Long Island has to offer, then you must book an appointment at the right vein clinic. The best Long Island vein clinics are accredited by the Intersocietal Accreditation Commission. Accreditation is a voluntary review of the facilities, treatments, and vein doctors' expertise. Very few clinics achieve accreditation, and many don't even attempt it.
Our vein clinics have the extremely rare distinction of dual accreditation because we're accredited in vascular imaging and state of the art vein treatment. For the best varicose vein treatment and spider vein treatment in Port Jefferson, visit us at 70 North Country Rd., Suite 201. You can call our Port Jefferson office at (631) 518-2908. 
Who's the Best Vascular Doctor in Port Jefferson?
A surprising number of Long Island vein clinics are run by doctors who didn't study veins. But the best vein specialists are board certified in vascular fields. Our vein doctors all have Ivy League training and hold multiple board certifications. These include certifications in vascular surgery by the American Board of Medical Specialties, and certifications in vein medicine by the American Board of Venous and Lymphatic Medicine.
Our vein specialists also hold certifications in complementary fields like anesthesia and pain medicine, which gives them more thorough knowledge about vein treatments. In Port Jefferson, visit Dr. Zalekha Shair or Dr. Thomas Arnold for the best vein treatments.
Who Are the Top Long Island Vein Specialists in West Islip?
Dr. Zaleka Shair and Dr. Thomas Arnold also provide innovative vein care at our West Islip location. Dr. Shair is a Long Island native with an exceptional track record for minimally invasive procedures. Patients love her warm demeanor and her ability to explain vein diseases and vein treatments. Dr. Arnold is trained in both surgical and minimally invasive vein treatments and has been a leading vein expert on Long Island for over 25 years. You can visit them at 500 Montauk Highway, #G, or call them at (631) 518-2908.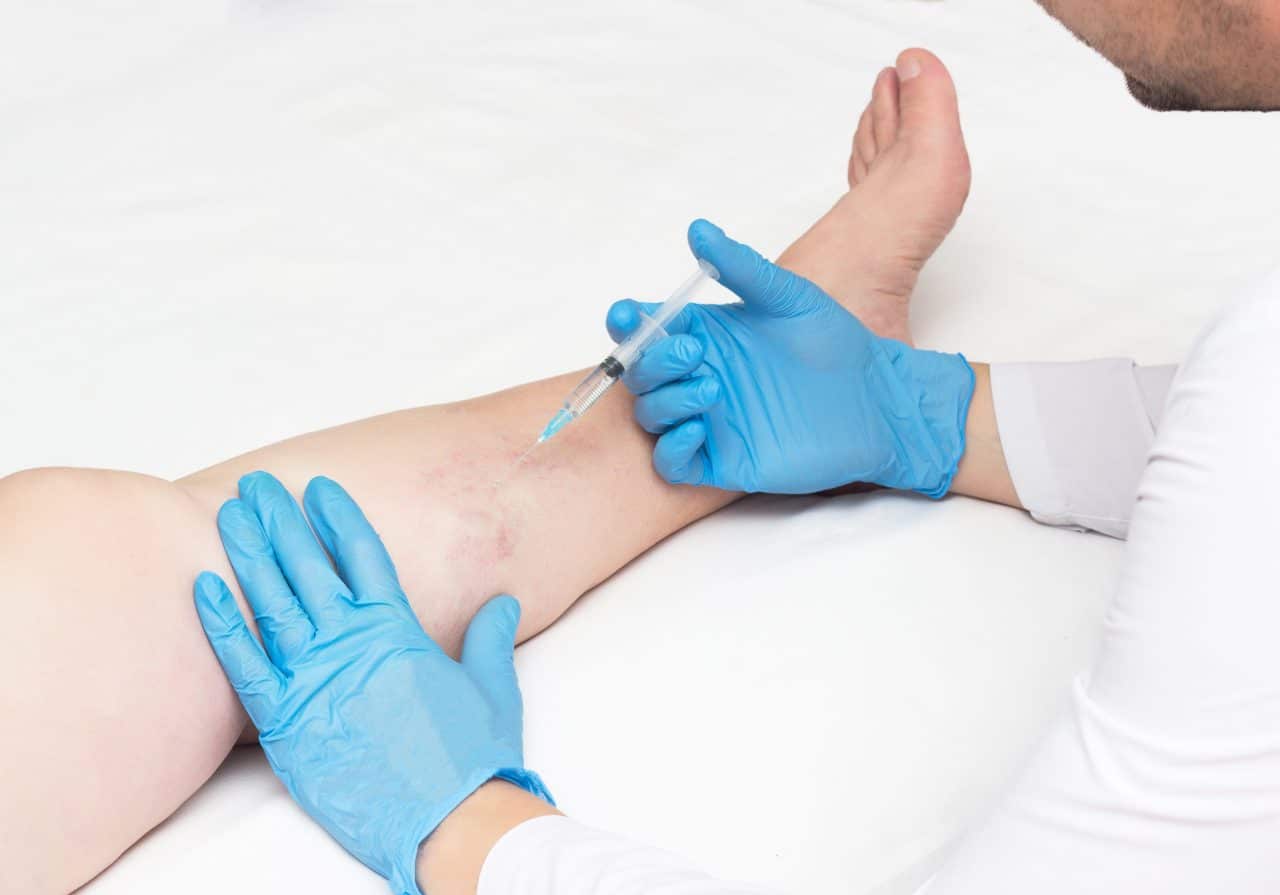 We know health insurance is confusing so we will help you check if you're covered:
By emailing or contacting us, you are accepting the inherent privacy limitations of online communication. For more information, please read our Digital Communications document. Please respond "STOP" to any text messages to opt out.
What's the Top Vein Treatment in Long Island in Hampton Bays?
If you live in The Hamptons, you can also visit Dr. Shair or Dr. Arnold at 223 West Montauk Highway, #3. These premier Long Island vein specialists offer a wide range of treatment plans, so you'll have options to choose from. They often combine methods for customized care and flawless results. They use tools like sclerosants, vein adhesives, radiofrequency, and laser energy to close veins, rather than cutting them out of the body. This results in gentler, quicker, more affordable treatments that don't require general anesthesia or hospitalization. Here are some vein treatment methods we often recommend.
Radiofrequency Ablation (VNUS Closure)
Sclerotherapy (Varithena, Asclera)
Mechanochemical Ablation (ClariVein)
Vein Adhesives (VenaSeal)
Endovenous Laser Ablation (VenaCure)
What's the Best NY Vein Clinic in Jericho?
If you're a Jericho, NY resident, you can acquire vein treatment at our renowned vein clinic at 350 Jericho Turnpike, #1A. You can call our Jericho front desk at (631) 919-4495. Our team will be happy to answer any questions you have, and we also verify what your insurance will cover prior to your appointment.
Which USA Vein Clinics in Valley Stream, NY Are the Best?
If you're looking for the best "vein treatment center near me," you should know that patients visit our world-renowned doctors from all over the USA. Residents of Valley Stream, NY, are lucky to have two convenient options right nearby. You can visit our Jericho office at 350 Jericho Turnpike, #1A. Reach our Jericho team by calling (631) 919-4495. Or you can visit our West Islip location at 500 Montauk Highway, #5G, or call us at (631) 518-2908. Both of these clinics are just a few miles from Valley Stream, NY, so you're minutes away from vein relief!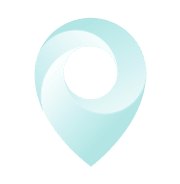 Visit Our Long Island Vein Treatment Center
What's the Best Vein Center in Manhasset, NY?
If you live in Manhasset, NY, you're also just minutes away from our Jericho clinic on Jericho Turnpike, and our West Islip clinic on Montauk Highway. Book an appointment at either location for world-class vein care that's less than 30 minutes from home!
Which Doctors Are Trained in Stony Brook Vein Methods?
Dr. Thomas Arnold and Dr. Zalekha Shair both completed medical training at the acclaimed State University of New York at Stony Brook (SUNY Stony Brook). After earning his medical degree, Dr. Arnold also became a faculty member at Stony Brook. He earned an additional degree from the prestigious University of Pennsylvania. Dr. Shair earned her undergraduate degree from SUNY Stony Brook and followed that with advanced degrees from New York Medical College. Dr. Shair is trilingual in English, Spanish, and Persian.
In addition, both of these physicians collaborate with our Harvard-trained medical directors and other Ivy-League-trained physicians at our clinics throughout New York, New Jersey, and beyond. When you work with one of our doctors, you get the expertise of many. You can find a "New York Metro vein center near me" no matter where you live in New York.
How Soon Should You Seek Vein Treatment on Long Island?
Long Island's beautiful beaches might convince you to search for "spider veins treatment near me" or "varicose vein treatment near me" before swimsuit season. If not, these facts should.
Vein damage is increasingly easy to treat with state-of-the-art technology.
Most patients complete treatment in 15-30 minutes, with no recovery time required.
Chronic Venous Insufficiency causes most vein damage and will produce more defective veins until it's addressed.
Many veins cause symptoms like swelling, heaviness, cramping, itching, pain, and restlessness in the legs.
Some patients develop slow-healing venous ulcerations, blood clots, venous stasis dermatitis, hyperpigmentation, or profuse bleeding.
Untreated blood clots can break loose and travel to the lungs, causing a pulmonary embolism.
If you think vein treatment is vain, think again. For many people, it prevents debilitating or even life-threatening complications. Even if your veins don't cause discomfort yet, removing them will restore your self-confidence, so you can enjoy beach days in The Hamptons to the fullest. Schedule a consultation with a vein expert at any of our award-winning vein clinics on Long Island to learn how we can help.
Long Island
Vein Specialists
Meet your Long Island NY Vein Doctor
With Harvard Trained Medical Directors, our vein clinic Long Island sources only the top spider and varicose vein experts in the country.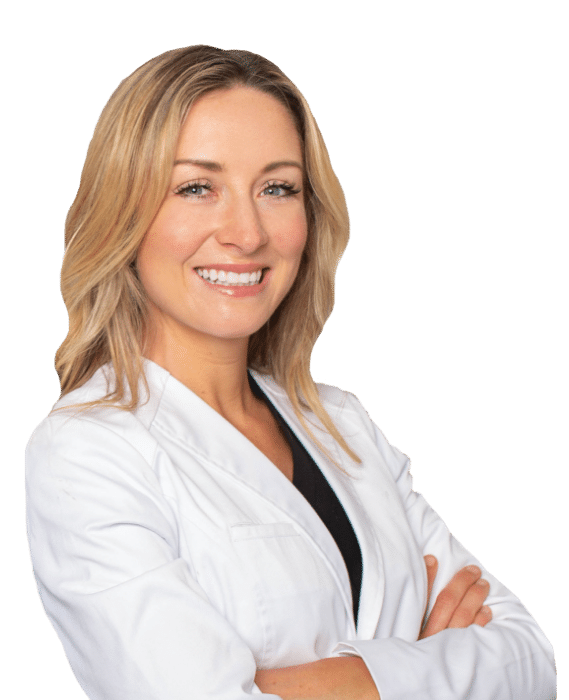 Join thousands of happy patients just like you
Vein treatments are often covered by major medical insurances, including Medicare. How do you know if your insurance will cover your vein treatment?