Top Long Island Vein Doctors
What Do They Do to Get Rid of Varicose Veins Now?
How Do Vein Treatment Clinics Get Rid of Varicose Veins Now?
If you've heard stories of painful varicose vein surgery or failed varicose vein treatment from your parents, push those outdated concerns aside and discover the latest treatments for varicose veins! The past few decades have seen tremendous advances in venous medicine and new technology allows vein doctors to treat veins inside the body, with tiny instruments that don't require anesthesia, stitches, or hospitalization.
If you're wondering, "What do they do to get rid of varicose veins now?", click HERE to visit our award-winning vein clinics on Long Island and learn about minimally invasive options like sclerotherapy, radiofrequency ablation, endovenous laser treatment, vein adhesives, mechanochemical ablation, and ambulatory phlebectomy.
What's the Best Clinic for Varicose Veins on Long Island?
The best clinic for varicose veins is one that offers minimally invasive alternatives to surgery. Surgical extraction of varicose veins is no longer considered the first line of treatment for most patients. Vein doctors can now close off malfunctioning veins by inserting tiny needles, catheters, or laser fibers to treat the vein directly. This eliminates large incisions, recovery time, general anesthesia, hospitalization, and the risks and side effects of vein surgery.
Only a small number of patients require traditional phlebectomy. However, some vein clinics on Long Island don't possess the latest treatment devices and their doctors aren't trained in less invasive methods. Choose a fully accredited vein clinic with board certified vein doctors who specialize in minimally invasive procedures for best results. Our Harvard-trained doctors provide gentle care with state-of-the-art technology at our clinics in West Islip, Jericho, and the Hamptons. Schedule a consultation with the best vein doctors on Long Island today!
What Happens if Varicose Veins Are Left Untreated Too Long?
Varicose veins don't always cause problems, but you can't predict whether they will or won't, so it's best to see a vein doctor promptly. Left untreated, they can cause venous ulcerations, profuse bleeding, blood clots, hyperpigmentation, venous stasis dermatitis, and uncomfortable symptoms like heaviness, cramping, restlessness, and swelling in the legs.
Varicose veins often signify a deeper issue called Chronic Venous Insufficiency, which involves broken valves in the veins that allow blood to flow backward through the vein. This causes the unpleasant symptoms, as well as the bulging, enlarged veins you see at the surface. It's also a common cause of spider veins and is frequently linked to Restless Legs Syndrome, among other frustrating conditions. Treating varicose veins and Chronic Venous Insufficiency early prevents complications, as well as the formation of additional spider veins and varicose veins.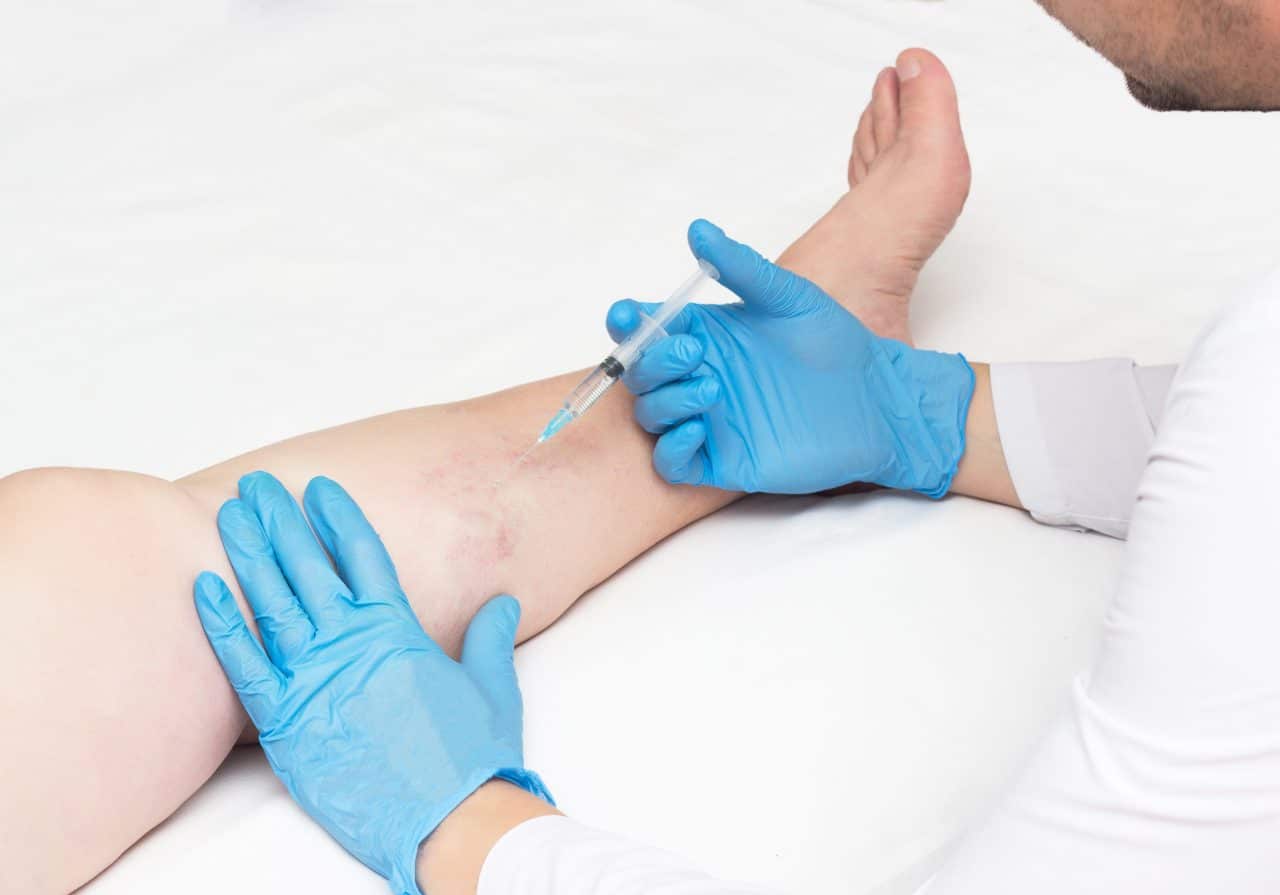 We know health insurance is confusing so we will help you check if you're covered:
By emailing or contacting us, you are accepting the inherent privacy limitations of online communication. For more information, please read our Digital Communications document. Please respond "STOP" to any text messages to opt out.
Are Superficial Varicose Veins in Legs & Chest Veins Serious?
Some people assume varicose veins are merely a cosmetic issue. While it's true that these veins are superficial (appearing near the surface of your skin) they aren't only a cosmetic concern. They often generate from issues in deeper veins with valves that aren't closing correctly. Blood pools beneath the valve, stretching and twisting the vein into a varicosity. Treating the superficial damage won't correct the problem in deeper veins, nor will it prevent complications in the future.
It's important to choose a qualified vein doctor in Long Island for varicose vein treatment, not a dermatologist or esthetician since those specialists often lack the tools to treat the deeper issue. Left untreated, superficial varicose veins can cause significant symptoms and even life-threatening complications like bleeding that's hard to control or blood clots that break loose and travel to the lungs. Don't assume your varicose veins are okay to ignore. Visit our vein clinic where doctors use Duplex Ultrasound devices to map out your veins and identify issues like blood clots or faulty valves in the veins.
Bulging veins in areas of the body with less fat, like the forearms, neck, chest, or forehead might only signify tension, elevated temperature, or exertion (pay attention to whether the veins enlarge after a hot shower, exercise, or heavy lifting, and then reduce in size). It's normal for veins to change size temporarily. But bulging veins that remain enlarged and are visible in fleshier areas like the calves and thighs are typically varicose, and are best assessed by a vein specialist, not ignored.
Should I Get My Varicose Veins Treated or Try Home Remedies?
Home remedies for varicose veins might temporarily ease some symptoms for certain patients. But, they won't actually correct the malfunction in your veins, if you have vein disease. Ask your vein doctor before trying a DIY treatment for varicose veins, since some are potentially harmful, depending on your medical history. Our vein specialists might recommend changing leg positions often if your job is sedentary; maintaining your weight and exercise routine; elevating your legs while you sleep; or wearing a compression stocking to improve circulation. However, only a vein doctor can identify the root cause of the issue and offer permanent relief.
Do Varicose Veins Cause High Blood Pressure If Untreated?
Varicose veins stem from weakened or broken valves in the veins, which allow blood to pool and regress, elevating pressure inside the vein. This pressure makes superficial veins engorged and contorted (varicose). High blood pressure commonly refers to elevated pressure in the arteries, not the veins. This is a different issue, since arteries don't have valves, and they pump blood down from the heart, whereas veins pump blood up to the heart.
High blood pressure in the arteries is caused by aging, smoking, obesity, illness, and genetics, not valve failure in a vein. However, arteries and veins work together to complete the circulatory process. Arteries pump oxygenated blood to the cells; capillaries transfer deoxygenated blood to the veins; and veins pump it back to the heart. Researchers are finding strong correlations between patients with high blood pressure and varicose veins, so future medical treatments might address both conditions.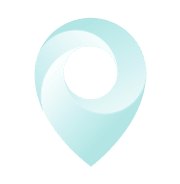 Visit Our Long Island Vein Treatment Center
Prevention: Does High Blood Pressure Cause Varicose Veins?
As mentioned, high blood pressure in the arteries and the elevated endovenous pressure that generates varicose veins are two distinct issues. However, they often coexist, possibly due to the impact of each condition on efficient circulation. So, can you prevent varicose veins by reducing blood pressure or vice versa?
Studies are underway, but one thing is clear. Both high blood pressure and varicose veins are more likely in patients with obesity, sedentary lifestyles, and a family history of either condition. So, living a healthy, active life and understanding your genetic predisposition to these issues can help you prevent them both. See a vein specialist sooner than later to reduce your likelihood of complications from either disease.
Which Vein Treatment Clinic Is Both Preventive & Corrective?
Ideally, you want to treat varicose veins that already exist and also prevent the development of additional defective veins. This is accomplished by choosing a vein doctor who looks beneath the surface and determines the cause of your varicosities. While some facial spider veins can be erased with surface laser treatment, most vein damage in the legs requires an endovenous approach, particularly if it stems from Chronic Venous Insufficiency. Patients with this vein disease will likely develop additional vein issues until the problem is corrected.
Our esteemed physicians offer quick, gentle relief from the visible damage, as well as the underlying disease. We can often treat existing issues and prevent future issues with a single treatment that closes off malfunctioning valves in the veins. Our varicose vein treatments are routinely covered by insurance and take just 15-30 minutes! Choose any of our renowned Long Island vein clinic locations for comprehensive vein care!
Radiofrequency Ablation Varicose Veins Before and After Care?
Gentle procedures like radiofrequency ablation for varicose veins require very little before and after care. Since there is no general anesthesia involved, you don't have to arrive early for treatment or stay overnight after the procedure for observation. Our vein doctors make a small incision, just big enough to insert a needle, fiber, or small catheter, and we administer treatment through that little puncture point.
So, there are no wounds to clean, bandages to change, or downtime to prepare for. You can walk around right after treatment, and even resume a moderate fitness routine. Many patients go straight back to work after treatment and can drive themselves to and from their appointment. So, instead of Googling, "What do they do to get rid of varicose veins now," book your appointment and receive treatment in less time than it takes to scroll through your search results! See you soon!
Long Island
Vein Specialists
Meet your Long Island NY Vein Doctor
With Harvard Trained Medical Directors, our vein clinic Long Island sources only the top spider and varicose vein experts in the country.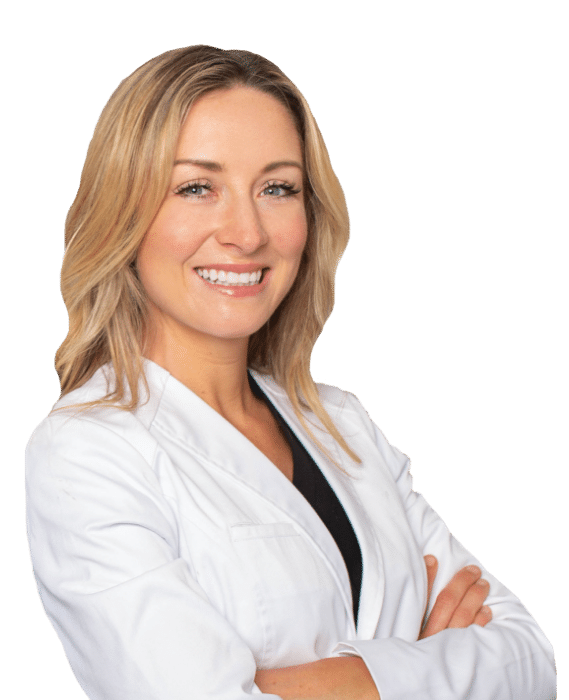 Join thousands of happy patients just like you
Vein treatments are often covered by major medical insurances, including Medicare. How do you know if your insurance will cover your vein treatment?