Top Long Island Vein Doctors
What Is the Best Way to Remove Spider Veins Painlessly?
Does Superficial Varicose Veins & Spider Veins Removal Hurt?
A few decades ago, varicose or spider vein removal was often a painful endeavor. Varicose veins were routinely removed with ligation and stripping techniques that involved general anesthesia, hospitalization, large wounds, and lengthy recovery. Spider veins were treated with saline-based sclerotherapy or topical laser treatment, both of which were rather uncomfortable.
Today, both varicose veins and spider veins can be treated with gentle endovenous procedures like radiofrequency ablation and newer sclerosing solutions that are painless for the patient. What's more, surgery is rarely necessary, and it has undergone changes, as well, including the introduction of ambulatory phlebectomy, which doesn't require general anesthesia or large incisions. Click HERE for a discussion with Harvard-trained vein doctors on Long Island about what is the best way to remove spider veins.
Do I Need a Doctor to Remove Varicose Veins & Spider Veins?
Some patients wonder whether they need a doctor to remove varicose veins or spider veins, or whether they can treat them at home. Certain things can reduce symptoms in some patients, but only a doctor can remove them. Ask our Long Island vein specialists whether you should wear compression stockings or elevate your legs while resting, or take any additional steps to ease symptoms while you await treatment.
But to actually erase those unsightly, uncomfortable veins, you'll need to visit a vein treatment clinic. As mentioned, you probably won't need a surgical procedure. Rather than cutting veins out of your legs, our vein doctors administer effective treatment using tiny needles, catheters, or fibers that cause veins to disappear.
Which Type of Leg and Vein Doctor Is the Least Painful?
Some leg and vein doctors are still only trained in traditional vein stripping surgery, which is the least comfortable way to treat spider veins and varicose veins. But minimally invasive vein specialists are trained in painless, non-surgical techniques that are safer, quicker, and more comfortable for the patient. Choose minimally invasive vein specialists, like our award-winning, Long Island vein doctors, who treat veins gently in under 30 minutes.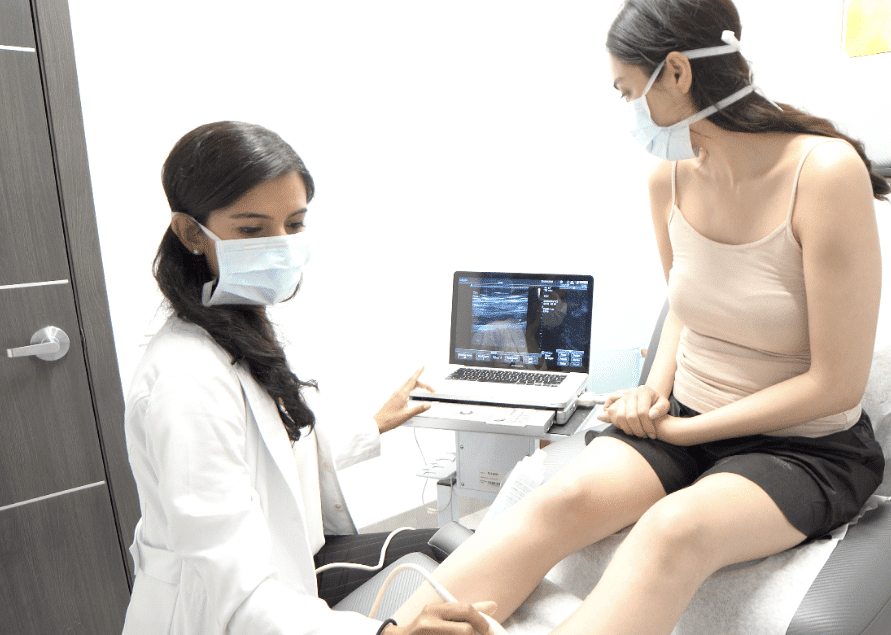 We know health insurance is confusing so we will help you check if you're covered:
By emailing or contacting us, you are accepting the inherent privacy limitations of online communication. For more information, please read our Digital Communications document. Please respond "STOP" to any text messages to opt out.
Will I Have Pain Years After Varicose Vein Surgery?
Some patients have heard their parents or grandparents talk about pain that lasted for years after varicose vein surgery. However, varicose veins rarely require surgery anymore, and when they do, the technology is vastly improved. In fact, vein medicine has outpaced nearly every other field in medical advances in the past three decades. Your experience will look nothing like your parent's experience when you visit our Long Island vein treatment clinics.
Is the Best Vein Clinic on Long Island Surgical or Gentle?
The best vein clinic on Long Island is minimally invasive, for the vast majority of patients. While some patients do require surgery, for instance, those with blood clots, most patients are better suited to a minimally invasive procedure like sclerotherapy, radiofrequency ablation, or endovenous laser therapy. Always start with a gentle, interventional vein doctor, since you could end up in unnecessary surgery if you choose a surgeon who isn't trained in newer procedures.
What's the Best Clinic for Varicose Veins & Spider Veins?
The best clinic for varicose veins and spider veins is one that is accredited by the Intersocietal Accreditation Commission and run by board certified vein doctors. Surprisingly, many so-called "vein clinics" are not accredited and do not have board certified vein specialists on staff. Don't trust your vascular health to someone who hasn't studied venous anatomy. Choose our award-winning Center of Excellence for unparalleled vein care.
Should I Get My Varicose Veins Treated If They Don't Hurt?
Spider veins and varicose veins are quite common, but they don't produce the same symptoms in everyone. Some patients will have asymptomatic spider or varicose veins, while others experience everything from cramps and fatigue to swelling and discoloration in their legs. Some patients will develop more serious symptoms like slow-healing ulcerations, profuse bleeding, and venous stasis dermatitis.
Superficial varicose veins and spider veins typically stem from damage beneath the skin, namely broken valves in deeper veins. So, there's no way to identify the severity of your vein issues by simply looking at the skin, regardless of your symptoms. A vein doctor will use Doppler Ultrasound and other diagnostic tools to determine the scope of the issue. So, should you get your spider or varicose veins treated if they aren't hurting? That's a question for a qualified vein doctor to answer.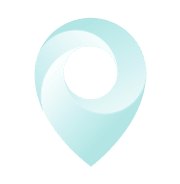 Visit Our Long Island Vein Treatment Center
Varicose Veins vs Stretch Marks vs Spider Veins: All Serious?
There are several issues at the surface of the skin that patients consider treatment for, including varicose veins, stretch marks, and spider veins. So which ones require treatment, and which ones are elective repairs? Sometimes, vein damage is just a cosmetic nuisance, but more frequently, when you develop spider veins or varicose veins, there is damage in deeper blood vessels. When valve failure in deep veins is ignored, it becomes a long-term condition known as Chronic Venous Insufficiency.
When valves break, blood flows in reverse, causing swelling and engorgement of the vein. This generates the spider veins and varicose veins you see at the surface, and it can also produce the frustrating or even debilitating symptoms we referenced above, like swelling, cramping, restlessness, hyperpigmentation, fatigue, bleeding, dermatitis, and venous ulcerations.
Some patients develop blood clots or deep vein thrombosis. Spider veins are not always problematic on their own, but they often coexist with varicose veins and Chronic Venous Insufficiency, which produce more serious symptoms. Conversely, stretch marks are rarely dangerous and do not require treatment from a medical perspective. However, they can be painful, itchy, and visibly unappealing to the patient, in which case, a doctor's input is a good idea.
How Do I Know If Blue Veins on Legs Are Not Varicose?
Varicose veins are larger and more protuberant and twisted than healthy veins and spider veins. In addition, varicosities often appear as a single, bulging vein, whereas spider veins often have a central point with several branches spreading out from the center. Both spider veins and varicose veins can be red, blue, purple, or green.
If your blue veins are not larger than the others around them, and don't bulge above the surface of your skin in a tortuous pattern, they might not be varicose veins. The best way to determine what type of veins are appearing beneath your skin is to visit our Long Island vein clinic for a diagnosis. Don't self-diagnose when trouble could be lurking beneath your skin.
How Do I Book an Appointment at a LI Vein Treatment Clinic?
Want to get rid of spider veins or varicose veins, along with the frustrating symptoms? Click HERE to find the Long Island location closest to you. All of our vein specialists in West Islip, Jericho, and the Hamptons are highly trained in the gentlest techniques and avoid surgery whenever possible. We'll let you know whether vein treatment is required, or whether you can wear compression stockings and adjust your lifestyle to manage your symptoms. Our cutting-edge vein clinics offer a wealth of options to choose from, so you can find the treatment that's right for you!
Long Island
Vein Specialists
Meet your Long Island NY Vein Doctor
With Harvard Trained Medical Directors, our vein clinic Long Island sources only the top spider and varicose vein experts in the country.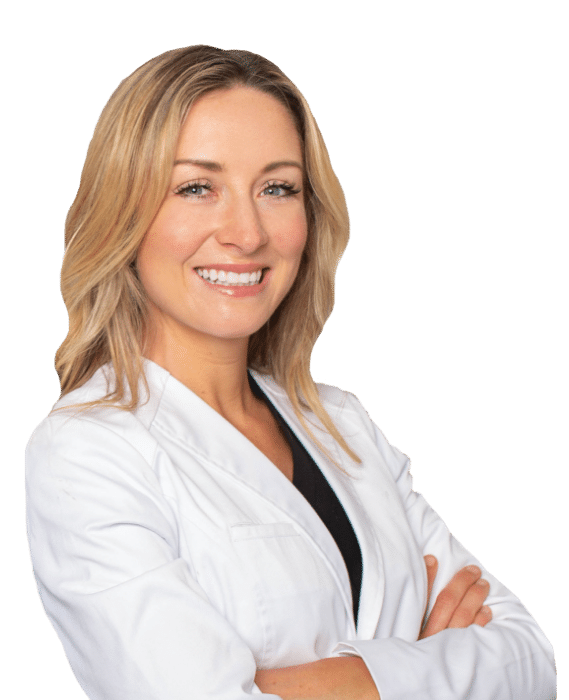 Join thousands of happy patients just like you
Vein treatments are often covered by major medical insurances, including Medicare. How do you know if your insurance will cover your vein treatment?

CALL US
Speak with one of our team members to ask any questions you may have, verify your insurance and book an appointment at your earliest convenience. (631) 305-2827

BOOK APPOINTMENT
You can give us a call at 631-305-2827 or fill out one of our forms here to request a call back; one of our team members will call you and help you verify your insurance coverage before booking your appointment.