Top Long Island Vein Doctors
What Is the Best Treatment for Varicose Veins?
What's the Top Treatment for Varicose Veins in Chest or Legs?
There are several top treatments for varicose veins in 2023. Most patients are best suited to a minimally invasive procedure. Some patients need to wear compression stockings or have surgery instead. But vein stripping surgery is no longer required for most patients. For the small percentage of patients who need surgery, there are less invasive surgeries now, like ambulatory phlebectomy. Compression stockings help with symptoms, but they don't remove varicose veins.
The best treatment for varicose veins depends on a few variables. Vein doctors will analyze your affected veins, your symptoms, your medical history, and your preferences to determine the best course of action. Book an appointment to learn about state-of-the-art varicose vein treatment options. Here are some minimally invasive vein treatments our Harvard-trained vein specialists recommend.
Sclerotherapy (Varithena, Asclera)
Radiofrequency Ablation (VNUS Closure)
Endovenous Laser Ablation (VenaCure)
Mechanochemical Ablation (ClariVein)
Vein Adhesives (VenaSeal)
Are Bulging Veins and Blue Patches on Legs Treated the Same?
Bulging varicose veins and patches of spider veins often share a cause, but they aren't always treated the same. Varicose veins and spider veins can both develop when valves fail inside veins, allowing blood to flow in reverse. The resulting pressure can either cause veins to swell and contort into varicose veins, or cause new spider veins to spread out from the engorged vein.
Varicose veins are larger and often more tortuous, so they might require a different approach than a smaller, straighter spider vein. One method that can be used for both types of blood vessels is sclerotherapy. But vein doctors might inject a liquid sclerosant into a small spider vein, and a foam sclerosant into a large varicose vein. Foam fills larger veins without increasing the dosage too much, and it coats the walls of wider veins better too.
Vein doctors can also use a dual approach where they inject a sclerosant through a catheter that rotates, which further ensures the vein is collapsed. Sclerotherapy is just one of the options. As you can see in the list above, vein doctors also use endovenous laser treatment, radiofrequency energy, and cyanoacrylate glue to close veins. Each of these methods closes off damaged veins and reroutes blood flow, which improves circulation.
What Happens to the Anatomy of a Vein That's Varicose?
Veins have three layers that help them pump blood to the heart. The outermost layer provides structure. The central layer gives the vein flexibility. And the innermost layer provides a smooth surface for blood to flow through. In some veins, the inner layer also has valves that close after blood flows through them, so it doesn't flow back the wrong way.
When valves fail, blood accumulates, generating excess pressure that engorges and contorts the vein. Valve failure occurs for many reasons, the most common of which is a condition called Chronic Venous Insufficiency. Risk factors include aging and family history, as well as weight gain or hormone fluctuations that stretch the vein. Sedentary lifestyles that reduce leg muscle contractions also make it harder for veins to pump blood.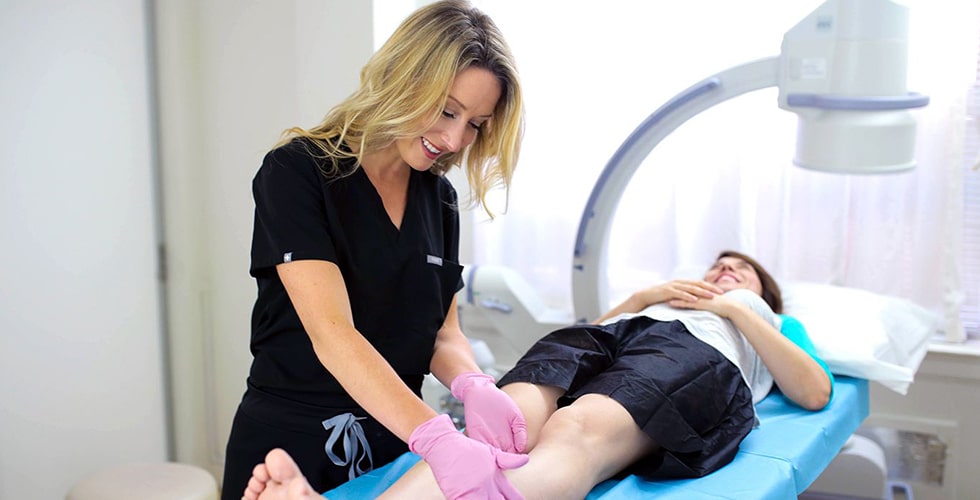 We know health insurance is confusing so we will help you check if you're covered:
By emailing or contacting us, you are accepting the inherent privacy limitations of online communication. For more information, please read our Digital Communications document. Please respond "STOP" to any text messages to opt out.
How Do Vein Doctors Treat Anatomy Vein Malfunctions?
If you have varicose veins or spider veins, your vein doctor needs to check for venous insufficiency. If you have valve failure in a deep vein, then treating the surface vein damage isn't enough. Vein doctors with ultrasound training often conduct treatment for varicose veins, spider veins, and Chronic Venous Insufficiency in just 15-30 minutes.
They locate the source of the problem with Doppler or Duplex Ultrasound and eliminate it, as well as superficial damage. This is one of the main reasons to choose a vein doctor over a dermatologist or cosmetic vein clinic. Cosmetic treatments like surface lasers don't address the underlying issue, so you can have ongoing vein issues. Not to mention, cosmetic vein clinics can't prove the medical necessity of some treatments, so insurance rarely covers those.
Our vein specialists treat veins and the underlying malfunction with tiny needles and catheters, so you won't need general anesthesia, hospitalization, or time off work to recover. We can often treat both the visible vein and the hidden cause in the same appointment, restoring your vascular health within minutes.
Do Varicose Vein Bruise Pictures Help with Vein Treatment?
The top vein doctors use a test called vein mapping that bounces sound waves off of veins. The resulting sound tells doctors whether the vein is pumping blood efficiently, or whether there's a blockage like a blood clot or an accumulation of blood. These sounds translate to pictures and videos on a screen, so the vein doctor can study your unique vasculature.
By analyzing pictures of varicose veins inside the body, doctors can determine how to treat them and where to administer treatment. They also use these images to detect vein disease and potential problems, so they can help prevent more vein damage in the future.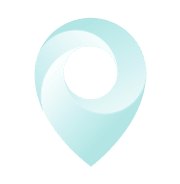 Visit Our Long Island Vein Treatment Center
Which Vein Clinics Offer Leg Vein Removal Near Me?
The best vein clinics are accredited by the Intersocietal Accreditation Commission, and they favor minimally invasive vein treatments. Surgery is no longer the first line of treatment. Choose a vein clinic that uses sclerotherapy, radiofrequency ablation, mechanochemical ablation, endovenous laser ablation, or vein adhesives over a clinic that only offers surgery.
Surface laser treatments don't work for varicose veins or venous insufficiency, so avoid vein clinics that only offer cosmetic methods. On Long Island, the best vein clinic locations are in West Islip, Jericho, Hampton Bays, and Port Jefferson.
How Do You Determine What Doctor to See for Vein Problems?
Many vein clinics aren't run by board certified vein doctors. If you want access to the best treatments and insurance coverage, always choose board certified vein doctors. They're certified by the American Board of Venous and Lymphatic Medicine, or the American Board of Medical Specialties in a vascular specialty. If they're certified in surgery, ask whether they also perform less invasive treatments.
Who's the Top Varicose Vein (Venas Varicosas) Doctor Near Me?
On Long Island, choose Dr. Thomas Arnold or Dr. Zalekha Shair. Dr. Arnold is trained in both surgery and minimally invasive procedures, and he has perfected vascular health for patients on Long Island for over 25 years. Dr. Shair is a board certified vein specialist from Long Island who is known for compassion and exceptional minimally invasive vein care.
Can You Book Vein Treatment for Your Legs by Phone Number?
It's easy to book varicose vein treatment with our vein doctors. In West Islip, call (631) 518-2908. In Jericho, call (631) 919-4495. In Hampton Bays, call (917) 905-3125. In Port Jefferson, call (631) 518-2908. Or book an appointment online at any of our vein clinics today!
Long Island
Vein Specialists
Meet your Long Island NY Vein Doctor
With Harvard Trained Medical Directors, our vein clinic Long Island sources only the top spider and varicose vein experts in the country.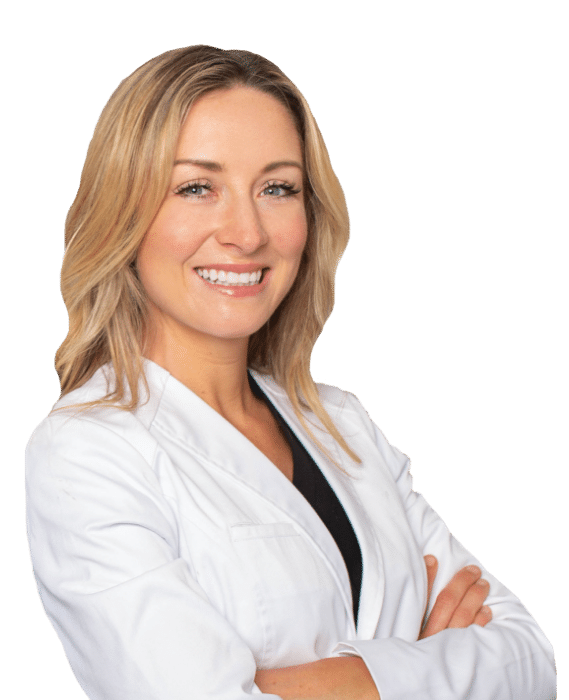 Join thousands of happy patients just like you
Vein treatments are often covered by major medical insurances, including Medicare. How do you know if your insurance will cover your vein treatment?