Radiofrequency Ablation
Radiofrequency ablation is an in-office, minimally invasive, ultrasound-guided procedure for chronic venous insufficiency, the root cause of most vein problems.
What Happens During the Radiofrequency ablation Procedure?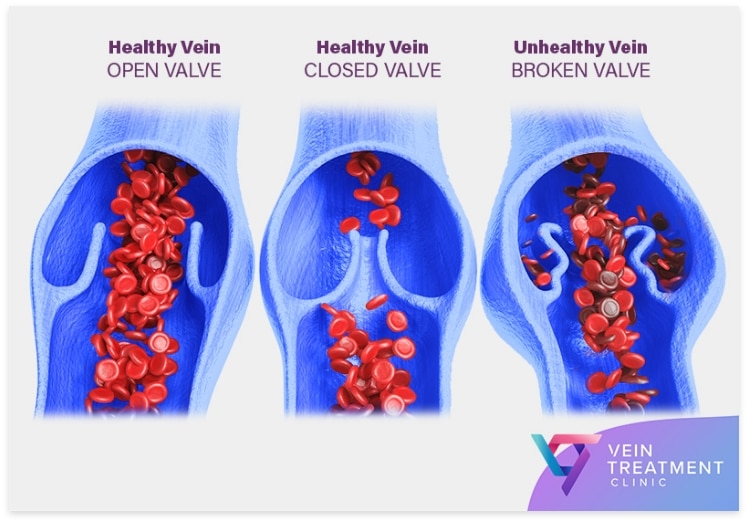 Radiofrequency ablation works by collapsing the diseased saphenous vein responsible for your vein problems.
During the procedure, the vein doctor administers local anesthesia and makes a small incision on the skin's surface. The incision is an entry point for a hollow needle (catheter) that's driven into the diseased vein under ultrasound guidance. Once lodged in place, the vein physician delivers tumescent anesthesia to insulate the surrounding tissues against the thermal energy, thus ensuring optimal comfort.
Finally, the vein doctor activates the catheter to generate thermal energy and collapse the diseased vein, rerouting the accumulated blood into healthier leg veins. This restores optimal blood circulation to the heart, and the diseased vein is eventually reabsorbed by the body. Radiofrequency ablation concludes within 30 minutes and involves no downtime.
The procedure has a 98% success rate, and it's usually covered by medical insurance, especially if you have the signs and symptoms of vein disease.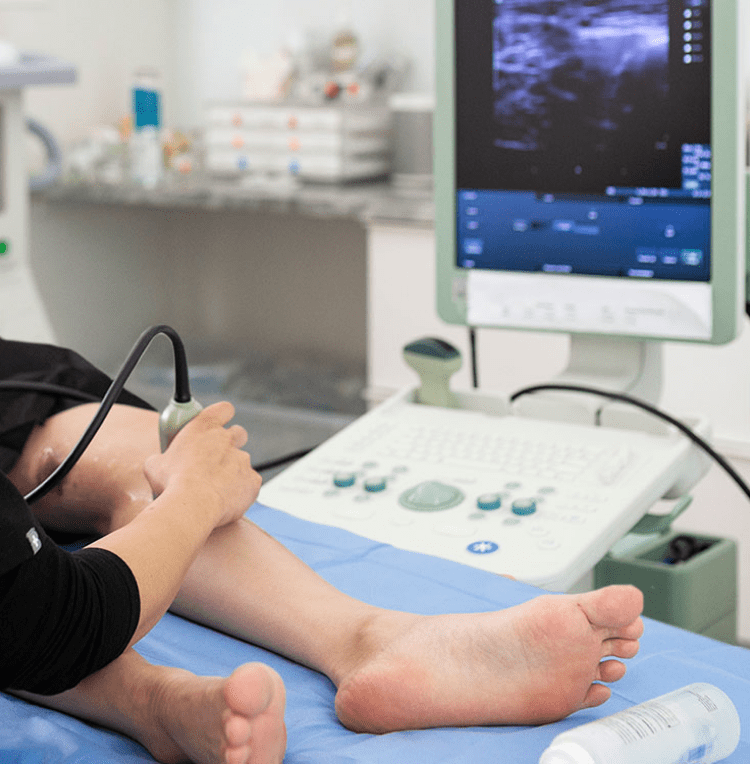 Radiofrequency ablation doesn't involve any downtime. You can start walking immediately after the procedure and resume your daily activities. Most patients seek radiofrequency ablation during their lunch break and resume working immediately. However, you'll have to wear ACE bandages for around 24 hours, and compression stockings for up to one week. Furthermore, you should also avoid strenuous physical activities for a few days.
Chronic venous insufficiency is an extremely dangerous condition, so you must seek vein treatments as soon as possible. Even though radiofrequency ablation is a safe procedure, it still involves a small risk of side effects and complications, which you can avoid by seeking treatment from reliable vein clinics in Long Island.
The Vein Clinic in Long Island follows a comprehensive and personalized approach to minimally invasive spider vein and varicose vein treatments. We examine your leg veins, diagnose vein disease, and curate the ideal treatment plan for you. Our vein doctors will gladly answer all your questions and walk you through the entire vein treatment process in advance. If you have the signs and symptoms of vein disease, please schedule an appointment today.
Not sure if you're covered?
Try our FREE Health Insurance Coverage Checker by filling out this form:

CALL US
If you have questions or concerns about the treatment cost or your insurance eligibility, you can call our front desk team directly. Please call (631) 305-2827

Book online
You can also schedule an appointment online via our official website. Our insurance team will contact you to request your insurance details.

Get directions
We provide clear directions to reach your nearest vein clinics in Long Island.