Top Long Island Vein Doctors
How Do I Get Rid of Varicose Veins on My Legs Quickly?
What Is the Quickest Treatment for Varicose Veins?
Whether you've had varicose veins for a week or a decade, you're probably eager to get rid of them. The enlarged, bulging veins are unsightly, and they also cause symptoms like leg swelling, heaviness, itching, pain, and discomfort. Untreated varicose veins can progress to involve venous ulcerations, profuse bleeding, hyperpigmentation, and blood clots. So, prompt treatment is advised, especially for symptomatic veins.
The quickest way to treat varicose veins is with minimally invasive procedures like radiofrequency ablation, sclerotherapy, vein adhesives, and mechanochemical ablation. These methods treat the vein with tiny needles and catheters positioned at the vein's walls. Treatment is precise, fast, and requires no surgical prep, general anesthesia, hospitalization, or downtime for recovery. Click HERE to visit our Long Island vein clinics, where we treat varicose veins in under 30 minutes!
How Do I Get Rid of Varicose Veins on My Legs at Home?
Many patients wonder whether they can treat varicose veins at home. Varicose veins and spider veins typically develop because of valve failure in deeper veins, a condition called Chronic Venous Insufficiency. Unless that part of the vein is closed off, blood will continue to leak backward and accumulate, causing the excess pressure that generates spider veins and varicose veins.
There are steps you can take at home to minimize symptoms and help slow progression of the disease. But only a vein doctor can truly eliminate varicose veins. Visit our award-winning Long Island vein specialists for rapid relief, and try these tips to minimize symptoms before your appointment:
Elevate legs while at rest.
Wear compression stockings if advised by your doctor.
Don't sit or stand for long periods without changing positions.
Maintain a healthy weight and active lifestyle.
Avoid clothing that is tight on the waist and high-heeled shoes.
Reduce salt intake to minimize fluid retention.
Are Minimally Invasive Methods Like Laser Treatment Best?
Minimally invasive varicose vein treatments are the preferred solution for the vast majority of patients. Traditional vein stripping surgery and invasive techniques have been largely replaced by innovative tactics that use tiny needles and catheters to access the vein, rather than cutting it out of the body. The vein is then absorbed by the body, rather than being extracted, which eliminates general anesthesia, large incisions, hospitalization, and recovery periods. It also greatly reduces procedural risks like infection, pain, bleeding, and blood clots.
With minimally invasive treatments, patients can get up and walk around immediately, and most can head back to work or resume their regular schedule. Patients can drive, practice moderate exercise, shower, and more after most of these gentle procedures. Different modalities are recommended for different patients.
Surface lasers are typically just for the smallest spider veins, like those that occur on the face. Endovenous laser treatment, radiofrequency ablation, sclerotherapy, and vein adhesives are recommended for varicose veins in the legs, since causation for these is often deeper than the vein you see at the surface.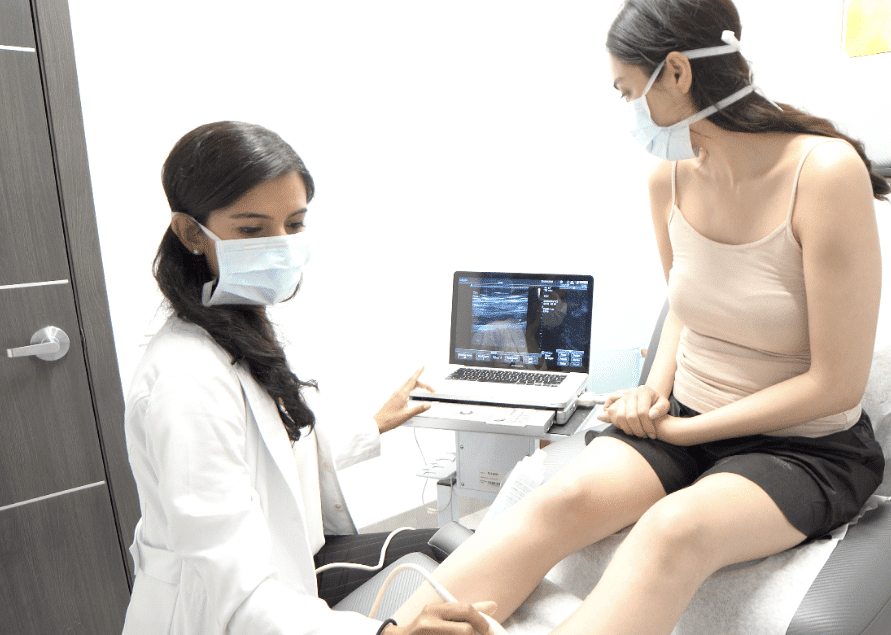 We know health insurance is confusing so we will help you check if you're covered:
By emailing or contacting us, you are accepting the inherent privacy limitations of online communication. For more information, please read our Digital Communications document. Please respond "STOP" to any text messages to opt out.
Does Treatment Relieve Leg Swelling, Pain and Discomfort?
One of the best things about newer varicose vein treatments is that they also target symptoms like leg swelling, pain, and discomfort, since they eliminate the broken valve that's causing excess blood pressure. When the valve failure is addressed, proper circulation is restored and symptoms of varicose veins and vein diseases improve. Our Long Island vein doctors frequently treat varicose veins and vein disease with a single procedure. We can also customize and combine treatments for comprehensive relief if the patient needs it.
Does Vein Treatment Alleviate Chronic Venous Insufficiency?
Innovative treatments at our Long Island vein clinics treat Chronic Venous Insufficiency, along with varicose veins. In fact, treating that disease is the key to long-term relief for patients whose vein damage stems from venous insufficiency. This disease is common, but underdiagnosed, which is why some patients treat their veins, only to have more appear.
Many vein clinics on Long Island aren't qualified to treat vein diseases, and only treat the veins you see at the surface. Click HERE to learn more about the connection between varicose veins and Chronic Venous Insufficiency, and why it's important to choose a vein doctor who treats both.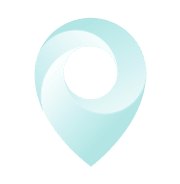 Visit Our Long Island Vein Treatment Center
Do Treated Varicose Veins Disappear for Good?
Some patients experience a treated vein that returns following treatment. In this case, the vein wasn't properly treated. For example, the injected sclerosant or adhesive didn't travel the full length of the problematic pathway. In other cases, it's not that a vein returned, but a new vein appeared. This occurs when the underlying issue isn't addressed, which is typically a valve failure deeper in the vein.
Our vein specialists prevent both of these issues by using ultrasound guidance to monitor treatment as it moves through your vein to ensure closure. We also look for Chronic Venous Insufficiency prior to treatment to make sure we treat the cause, and not just the symptoms. Choose board certified vein doctors, not dermatologists or estheticians, to make sure your vein damage is fully eliminated.
Can Treated Veins Return If I Sit or Stand for Long Periods?
While properly treated veins won't return, new varicose veins can develop, particularly if vein disease isn't identified and addressed. You can help prevent new varicose veins by using the home remedies we listed above, including exercise, elevating legs while resting, minimizing salt intake, maintaining a healthy weight, and changing bodily positions often if your job requires you to sit or stand for long periods. Walking, calf raises, and other movements that flex the leg muscles help pump blood up and out of your leg veins.
Certain unavoidable things like gender, hormone fluctuations, aging, and genetic predisposition increase your risk of varicose veins. Vein damage is extremely common. So, if you see those bulging veins forming in your legs, know that you're in good company, and that our Long Island vein doctors have quick, minimally invasive solutions for you!
Long Island
Vein Specialists
Meet your Long Island NY Vein Doctor
With Harvard Trained Medical Directors, our vein clinic Long Island sources only the top spider and varicose vein experts in the country.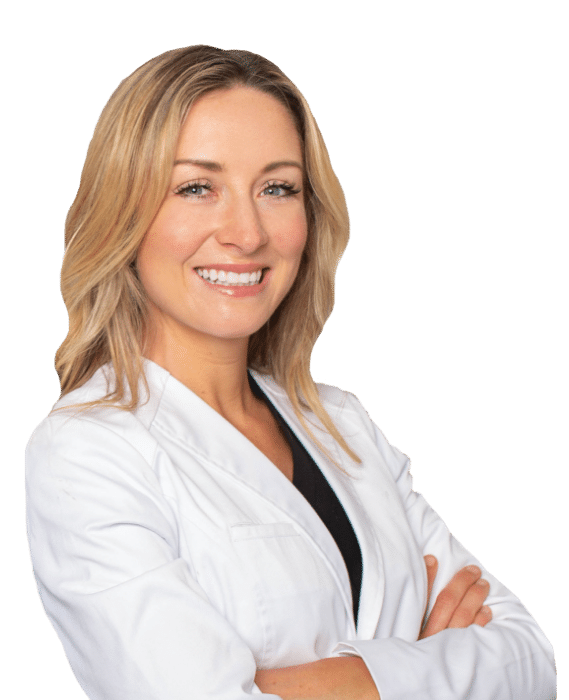 Join thousands of happy patients just like you
Vein treatments are often covered by major medical insurances, including Medicare. How do you know if your insurance will cover your vein treatment?