Top Long Island Vein Doctors
How Do You Get Varicose Veins in Legs: Can You Avoid Them?
How Do You Get Varicose Veins in Legs and Feet?
Varicose veins are caused by a build-up of pressure in the vein. Excess pressure forces blood vessels to swell and twist, creating those bulging varicose veins beneath your skin. The impetus for pressure is often malfunctioning valves. Valves inside veins must close tightly to keep blood flowing the right way. If the valve doesn't seal properly, blood flows backward and pools inside the vein. Book an appointment with our Harvard-trained vein specialists to learn whether you have broken valves.
Varicose veins are common in the legs because leg veins work against gravity to pump blood to your heart. This makes them more prone to backward blood flow. There's a higher risk if you are obese because that compounds the pressure on the veins. In addition, muscle contractions help pump blood out of the veins. So, if your job requires long periods of sitting or standing, that lack of muscle contractions increases the chance of varicose veins.
There are some unavoidable risk factors for varicose veins. One is a family history of spider veins or varicose veins. Another is gender. Women experience hormone fluctuations that cause enlarged veins. These make it harder for valves to close tightly. Menopause, pregnancy, birth control, and hormone replacement all contribute to varicose veins. Age is also a factor. Over time, vein walls weaken, making it harder for valves to forge a tight seal.
How Do You Get Broken Capillaries in Feet, Face, and Legs?
Capillaries and veins are different blood vessels. Capillaries don't have valves, so they don't break from valve failure. Internal or external injuries, medications, and diseases contribute to broken capillaries. For instance, sun damage, blunt injuries, squeezing the skin, harsh temperatures, rosacea, and exertion can all cause broken capillaries. Varicose veins occur when blood pressure is elevated in the vein, while broken capillaries result from internal or external pressure.
What Prevents Varicose Veins Plus Spider Veins in Your Legs?
While some risk factors for varicose veins are beyond your control, there's plenty you can do. If you're able to exercise, do so. Maintain a healthy weight, and limit alcohol, sodium, and caffeine. Avoid long periods of sitting or standing. Flex your calf muscles when you can't change positions.
Above all, have a vein consultation to assess your deep veins. Vein doctors can identify broken valves in deeper veins that might result in future vein damage. Closing those off can prevent you from developing varicose veins and spider veins.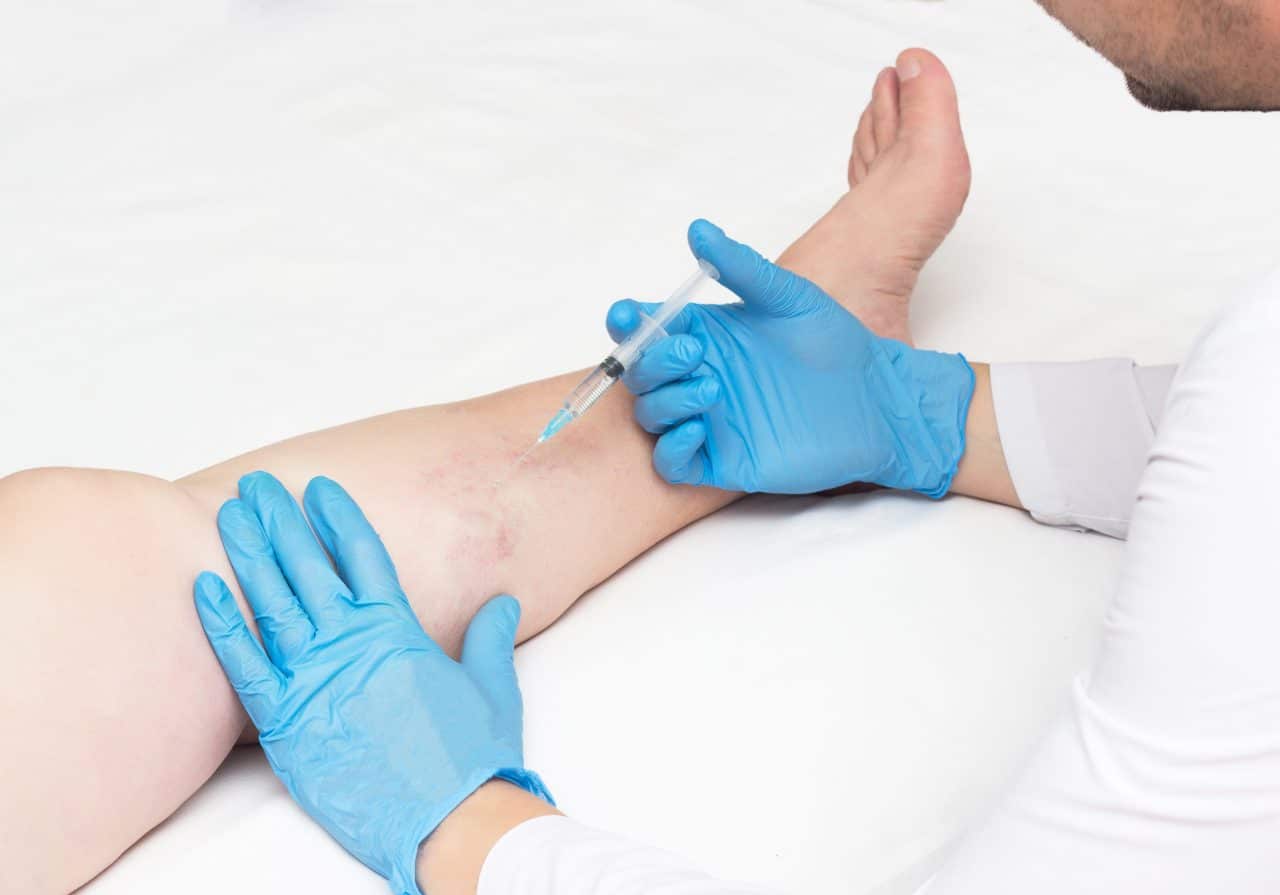 We know health insurance is confusing so we will help you check if you're covered:
By emailing or contacting us, you are accepting the inherent privacy limitations of online communication. For more information, please read our Digital Communications document. Please respond "STOP" to any text messages to opt out.
What Makes Bumps in Arm Veins or Green Veins Good or Bad?
How can you tell if a bumpy or green vein is good or bad? Veins are more visible in areas with thin skin. So, if you see a vein bulging in your forehead or hand, it might be a normal vein, whereas a bulging vein in the calf is more likely to be varicose. See a vein doctor since varicose veins can develop anywhere. A bump in the vein that develops suddenly and is warm or red might be a blood clot. Head to the emergency room to assess this.
The color of the vein is indicative of your skin's undertones and the amount of skin and fat above the vein. You'll learn more about that below. Green, blue, purple, and red veins can all be healthy or unhealthy. If you notice a vein is more boldly colored than others around it, that might mean it's pressed closer to the surface and could be a spider or varicose vein.
How Do Varicose Veins on Black Skin or White Skin Look?
Blood inside veins is red. But it can look blue, green, or purple due to different wavelengths. We perceive color based on wavelengths, and each color has a different frequency. Red has the lowest frequency, so the red color of blood is often absorbed by the skin and fat above the vein, while blue and green colors have enough energy to reach our eyes through the skin.
Skin pigment and undertone also impact how we perceive veins. Skin with cool undertones makes veins look blue or purplish-blue. Skin with warm undertones makes veins look green or bluish-green. The depth of the vein also influences how it appears.
The best indicator of varicose veins isn't what color they are, but how large, twisted, and protuberant they are. Varicose veins look different than normal veins, and they often cause symptoms like cramping, heaviness, swelling, itching, or restlessness.
Are Varicose Veins in African Americans or Asians Common?
According to a clinical study, venous insufficiency, which causes varicose veins, is most prevalent in Caucasian women. But African American women also have a high rate of vein disease. Hispanic women and Asian women have lower incidence rates, but the numbers are still substantial. Varicose veins can produce symptoms that are sometimes mistaken for other conditions like diabetes or arthritis. It's important to see a vein specialist to determine what's causing your discomfort.
Can Varicose Veins Vanish with Vein Clinic Procedures?
How do you get varicose veins in legs to disappear? Varicose veins are treated within minutes at minimally invasive vein clinics. Vein doctors use sclerotherapy, lasers, adhesives, rotating catheters, and radiofrequency to close veins. These vein treatments don't require surgery, general anesthesia, or hospitalization. They're quick and gentle, so book your consultation today.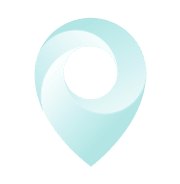 Visit Our Long Island Vein Treatment Center
What's the Best Varicose Veins Treatment Clinic Near Me?
The best place to treat varicose veins is an accredited vein clinic run by board certified, minimally invasive vein doctors. These specialists have the latest techniques to prevent unnecessary surgery. They use ultrasound guidance to ensure treatment is precise, and they observe it working in the vein. Many vein clinics aren't run by vein doctors and don't have the best technology, so do your research.
Where Can I Get My Varicose Veins Removed on Long Island?
On Long Island, visit any of these award-winning vein clinic locations:
Jericho: 350 Jericho Turnpike, #1A
Hampton Bays: 225 West Montauk Highway, #3
West Islip: 500 Montauk Highway, #G
Port Jefferson: 70 North Country Rd., Suite 201
Which Specialist Treats Varicose Veins on Long Island?
There are several specialists who treat veins, but you need one that actually specializes in veins. These doctors are board certified in a vascular field by the American Board of Medical Specialties or the American Board of Venous and Lymphatic Medicine. On Long Island, these qualified vein doctors include Dr. Thomas Arnold and Dr. Zalekha Shair.
Is Kaiser Permanente Varicose Vein Treatment Covered?
Varicose vein treatment is covered by most insurance companies, including Aetna, Cigna, Humana, Blue Cross, United, and Medicare. If you have an insurance plan like Kaiser Permanente that restricts which doctors you see, we'll work with you to make treatment affordable.
Are BCBS, Aetna, or Kaiser Spider Vein Treatment Supporters?
Spider veins are frequently covered by insurance. Some carriers require you to wear compression stockings first or have your doctor prove medical necessity. Our doctors do this by conducting vein mapping tests to see what's causing your spider veins.
Often, there's an underlying vein disease that requires treatment. Our team produces images to show your insurance carrier why you need treatment. We also file your paperwork, so you understand your costs before treatment. Our patients often acquire full coverage.
Long Island
Vein Specialists
Meet your Long Island NY Vein Doctor
With Harvard Trained Medical Directors, our vein clinic Long Island sources only the top spider and varicose vein experts in the country.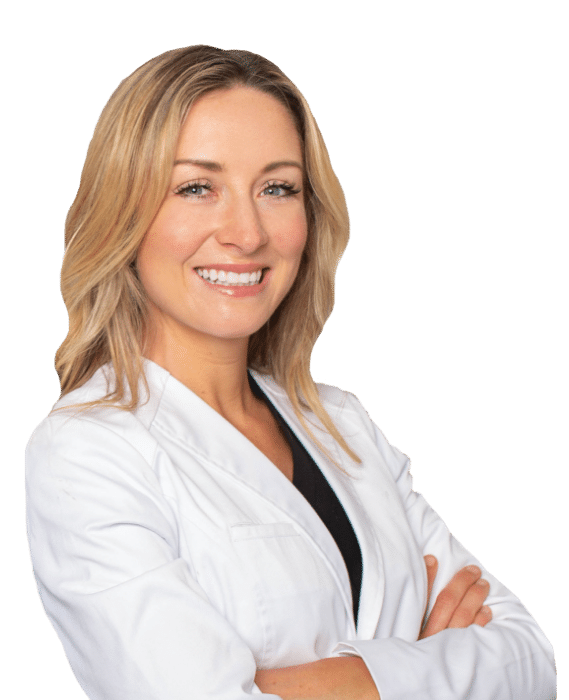 Join thousands of happy patients just like you
Vein treatments are often covered by major medical insurances, including Medicare. How do you know if your insurance will cover your vein treatment?

CALL US
Speak with one of our team members to ask any questions you may have, verify your insurance and book an appointment at your earliest convenience. (631) 305-2827

BOOK APPOINTMENT
You can give us a call at 631-305-2827 or fill out one of our forms here to request a call back; one of our team members will call you and help you verify your insurance coverage before booking your appointment.