Top Long Island Vein Doctors
How to Ease Painful Varicose Veins at Home and at a Vein Clinic
How Can I Ease Pain in Untreated Varicose Veins at Home?
If you have untreated varicose veins, you might experience several types of pain and discomfort. Muscle cramps, achy legs, sore ulcerations, burning sensations, irritating rashes, and painful swelling are all common with varicose veins. Book an appointment with a Long Island vein doctor for quick relief. These symptoms are indicative of Chronic Venous Insufficiency, which requires treatment to prevent more varicose veins and pain. While you await treatment, here are things you can do at home to ease the pain.
Elevate your legs at heart level or above to help blood to flow out of swollen veins.
Stretch your legs a few times a day and massage calf muscles, avoiding painful spots.
Change positions if you've been sitting or standing a while, to encourage blood flow.
Walk, swim, cycle, or do yoga, since muscle contractions help veins pump blood.
Avoid restrictive clothing, socks, and shoes, as well as high heels.
Shower, bathe, or soak the area in cold water, which causes blood vessels to shrink.
Hydrate well and limit alcohol, which dilates blood vessels, allowing blood to pool.
Wear compression stockings to reduce swelling if your doctor recommends them.
How Can a Varicose Veins Treatment Clinic Near Me Treat Pain?
Varicose veins treatment is the best way to relieve painful veins. Things you do at home can reduce pain, but vein doctors can eliminate pain. Home remedies don't address what causes varicose veins, so relief is only temporary. Painful varicose veins are often caused by Chronic Venous Insufficiency (CVI). This is a common, underdiagnosed issue in which vein valves fail to control blood flow.
Valves are supposed to close once blood flows through them, ensuring blood travels toward the heart, not toward the feet. If a valve fails, it allows to blood flow backward through the vein and accumulate. This increases pressure within the vein, causing it to swell and twist. The result is a bulging, painful varicose vein.
CVI also causes spider veins and several uncomfortable symptoms. Our Harvard-trained vein doctors treat CVI, as well as varicose veins and spider veins, to make sure the symptoms disappear along with the visible vein. Our minimally invasive procedures take 15-30 minutes and don't require hospitalization or general anesthesia. Here are some treatments we offer.
Sclerotherapy
Radiofrequency Ablation
Endovenous Laser Ablation
Vein Adhesives
Mechanochemical Ablation
Surface Lasers (These are mostly for spider veins.)
What Type of Vascular Removal Is Best for Gnarled Veins?
Since painful, gnarled veins are often caused by valve failure in deeper veins, the best varicose vein treatment is a minimally invasive procedure. Non-invasive treatments don't correct valve failure, so more vein damage and symptoms will develop. And invasive surgery is often unnecessary for varicose veins. Our vein doctors routinely use foam sclerotherapy, radiofrequency ablation, vein adhesives, and mechanochemical ablation for bulging, twisted veins.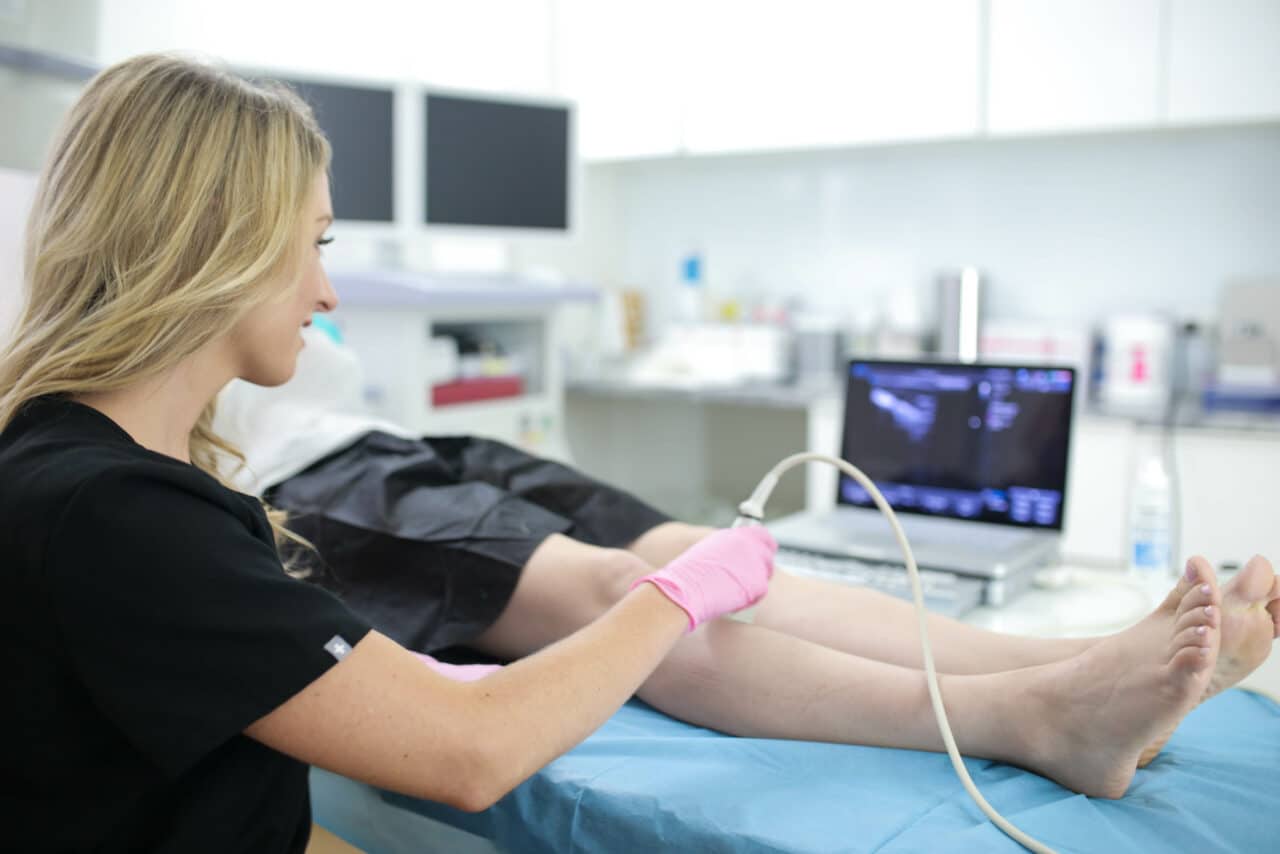 We know health insurance is confusing so we will help you check if you're covered:
By emailing or contacting us, you are accepting the inherent privacy limitations of online communication. For more information, please read our Digital Communications document. Please respond "STOP" to any text messages to opt out.
Which Specialist Treats Varicose Veins That Hurt?
If you have painful varicose veins or spider veins in your legs, you need a board certified vein doctor, not a dermatologist. Painless facial veins might be caused by harsh weather, sun damage, aging, or squeezing a pimple. So, these might respond to surface lasers. But leg veins typically stem from vein disease, which needs more than a surface treatment. Choose a phlebologist, board certified vein specialist, or vascular surgeon who's trained in non-surgical procedures.
How Do I Choose What Doctor to See for Veins?
Before booking your appointment, inquire about the vein specialist's training. Make sure they are board certified, and ask what they're certified in. A surprising number of vein clinics are run by doctors who didn't study vein medicine. Look for certification by the American Board of Venous and Lymphatic Medicine. Or look for certification by the American Board of Medical Specialties in vascular surgery, as long as the surgeon is also trained in minimally invasive vein medicine.
It's also wise to choose a vein clinic that's accredited by the Intersocietal Accreditation Commission. This is a rare distinction that proves the vein clinic provides superior treatments and expertise. On Long Island, choose Dr. Thomas Arnold or Dr. Zalekha Shair for best results. Dr. Arnold is a board certified specialist in both minimally invasive and surgical procedures, with over 25 years of experience. Dr. Zhair is a board certified minimally invasive vein specialist and a Long Island native with a proven track record.
What's the Best Vein Place for Varicose Veins on Black Skin?
If you've heard that varicose vein treatment can damage Black skin, visit our award-winning vein clinic to ease your concerns. Certain surface lasers can discolor skin if used incorrectly. But our vein doctors know how to use surface lasers properly, and they rarely use surface lasers for varicose veins.
If lasers are needed for varicosities, the best doctors use endovenous lasers, which treat the vein directly, rather than treating it through the skin. It's worth noting that surface lasers can produce lighter spots on dark skin, or darker spots on light skin. The risk is not limited to Black skin. But the risk is exceedingly low, and lasers are only one way to treat spider veins and varicose veins.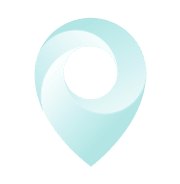 Visit Our Long Island Vein Treatment Center
What Are the Indications for Varicose Vein Surgery?
For most painful varicose veins, the best treatment is non-surgical closure of the damaged vein and any broken valves. New treatments allow doctors to seal veins off, rather than surgically cutting them out of the body. But there are a small number of patients who require surgical extraction. Some minimally invasive vein treatments inject glue or sclerosants in the vein, so patients with blood clots may not be eligible. If a blood clot breaks loose, it can travel to the lungs.
In addition, some veins with severe tortuosity can't be navigated by treatment devices. These veins might also require surgery. If you hope to avoid varicose vein surgery, choose a doctor who's trained in less invasive treatments. Some surgeons aren't up to date on the latest methods. Dr. Arnold and Dr. Zhair will prevent unnecessary surgery.
Where Can I Get My Varicose Veins Removed?
If you're wondering how to ease painful varicose veins, start by choosing a renowned vein clinic. Our vein specialists offer a wide selection of treatment options, and your input is a valuable part of the treatment decision. Visit our Long Island vein clinics in West Islip, Jericho, Hampton Bays, or Port Jefferson for exceptional vein care.
Will the Vein Doctor Treat My Pain During My Vein Consult?
Depending on the extent of vein damage, you may only need one appointment. Our procedures don't require general or spinal anesthesia, and there is no hospitalization or recovery time. You can drive yourself to and from your appointment. Our vein specialists frequently diagnose and treat patients in under 30 minutes. Book your vein consult today. Our treatments are the best answer to the question of how to treat painful varicose veins.
Long Island
Vein Specialists
Meet your Long Island NY Vein Doctor
With Harvard Trained Medical Directors, our vein clinic Long Island sources only the top spider and varicose vein experts in the country.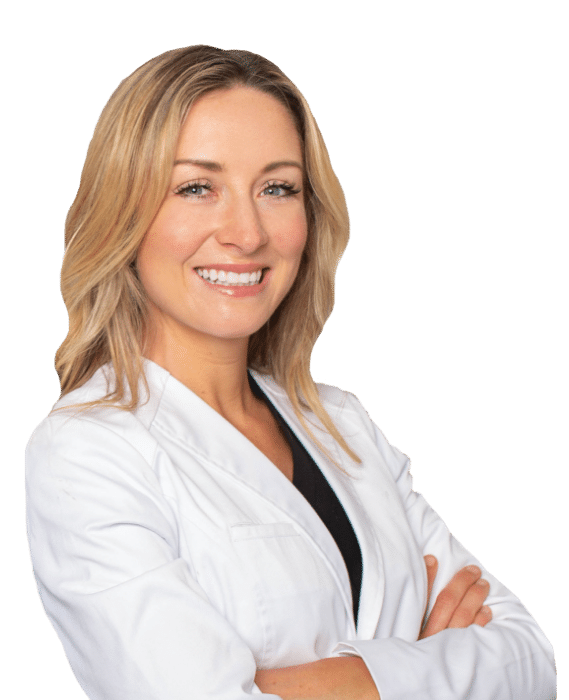 Join thousands of happy patients just like you
Vein treatments are often covered by major medical insurances, including Medicare. How do you know if your insurance will cover your vein treatment?