Top Long Island Vein Doctors
How to Get Rid of Varicose Veins Easily Without Surgery
Are All Varicose Veins & Spider Veins Treatments Surgical?
Varicose veins used to be routinely treated with surgical extraction, known as phlebectomy. This involves multiple incisions, typically at the groin and knee, to access the vein and pull it out of the body. However, over the last 30 years, advances in venous medicine have enabled vein doctors to perform varicose veins and spider veins treatments without surgically removing the vein. These newer procedures reduce the risks, expenses, downtime, and discomfort of treating defective veins and vein diseases. Click HERE to schedule a consultation for non-surgical vein treatment on Long Island. Read on to learn about the innovative techniques.
Can You Treat Veins Popping Out on Legs Without Surgery?
Yes, vein doctors can now treat veins popping out on the legs without surgery, in most cases. Minimally invasive techniques use instruments like tiny catheters, fibers, and needles to access the vein, without large incisions or vein removal. Those protruding veins, known as varicose veins, typically stem from valve failure caused by a disease called Chronic Venous Insufficiency. When a valve fails inside your vein, blood regresses and collects in the vein, causing the bulging, twisted veins you see at the surface. Our Long Island vein doctors not only treat those visible veins, but they also address underlying diseases that cause those veins to form. They do it all through tiny pin-sized incisions in the skin, so you don't have to endure surgery or general anesthesia.
What Can Get Rid of Varicose Veins More Easily Than Surgery?
Our Long Island vein specialists have several methods to get rid of varicose veins more easily than surgery. Some of our most common procedures are sclerotherapy, radiofrequency ablation, vein adhesives, endovenous laser treatment, and rotating catheters that secrete medicine into the vein. You might have heard of these procedures by names like Varithena, VenaSeal, VNUS ClosureFast, Venefit, or ClariVein.
Each of these techniques are outpatient treatments that take just 15-30 minutes to complete. There is no general anesthesia and patients can walk right away and often head right back to work. We even encourage moderate exercise, and there are no large wounds to care for or a need to stay off your feet. Our Harvard-trained vein specialists offer the latest, cutting-edge procedures to simplify your varicose veins treatment.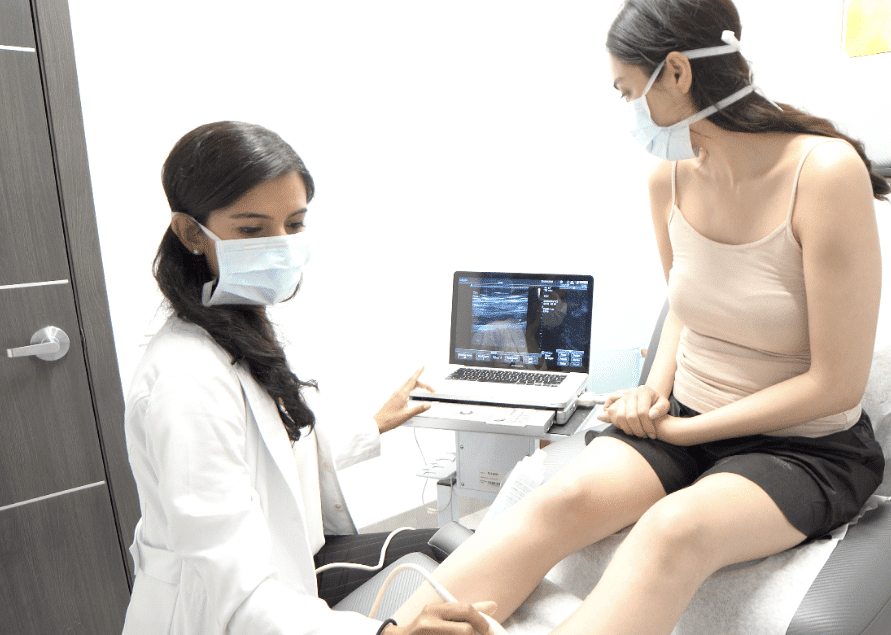 We know health insurance is confusing so we will help you check if you're covered:
By emailing or contacting us, you are accepting the inherent privacy limitations of online communication. For more information, please read our Digital Communications document. Please respond "STOP" to any text messages to opt out.
Is Varicose or Spider Vein Removal by Sclerotherapy Better?
Sclerotherapy is one of several minimally invasive ways to treat spider veins and varicose veins. It is not actually a vein removal procedure. Instead, like most minimally invasive methods, it treats the vein inside the body, causing it to disappear from sight. Our vein doctors inject a sclerosing solution that irritates the vein's walls, prompting it to close. Eventually, it becomes scar tissue that's absorbed by the body, rendering it invisible. This is one of the easiest and gentlest ways to treat spider veins and varicose veins, since it uses neither general nor local anesthesia, and is performed in a matter of minutes. Ask our caring team about this popular way to treat spider and varicose veins.
Do Certain Varicose Veins Stages Require Surgery?
Some patients wonder if the severity of their varicose veins determines whether they'll need surgery. Varicose veins stages vary from one patient to another. Some people have asymptomatic varicose veins and sufficient vein health to make treatment optional. Others have highly problematic varicose veins, causing pain and discomfort, venous ulcerations or dermatitis, and leg swelling or hyperpigmentation. Some people develop blood clots or profuse bleeding when the skin above the varicosity is bumped. So, there is no particular stage at which vein surgery becomes necessary. The decision is based on the patient's medical history, venous anatomy, prior treatments, and the presence of blood clots or severe tortuosity.
What's the Best Clinic for Varicose Veins to Avoid Surgery?
While some patients require vein surgery, most patients do not, so choose your Long Island vein clinic carefully. Some vein centers are run by vascular surgeons who aren't trained in minimally invasive techniques, so you might be prescribed unnecessary surgery. Other vein clinics are run by dermatologists or estheticians who only perform cosmetic treatments and can't address large varicose veins or vein disease.
Choose an accredited vein clinic run by board certified vein doctors who specialize in minimally invasive procedures. These vein experts will recommend surgery when needed, but they're trained in less invasive tactics that work better for most patients. Many of them also know how to perform the least invasive surgeries, like ambulatory phlebectomy, without the general anesthesia and large incisions required in traditional phlebectomy.  
Is Vascular Surgery a Varicose Veins Treatment to Consider?
Should you avoid vascular surgery at all costs? No, some patients do require surgical treatment for varicose veins, specifically if they have blood clots, deep vein thrombosis, or previously treated, highly tortuous veins. In addition, less invasive surgeries, like ambulatory phlebectomy might be a good solution for certain patients, particularly those without vein disease. The thing to avoid is a vein treatment clinic that exclusively performs vascular surgery, since most vein issues are resolved with minimally invasive alternatives.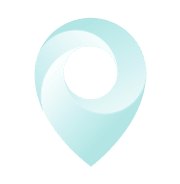 Visit Our Long Island Vein Treatment Center
Are Varicose & Spider Veins in Pregnancy Treated Surgically?
During pregnancy, blood volume increases by roughly 50% to support the fetus and uterus. This causes veins to stretch to accommodate the blood. Some veins that enlarge during pregnancy are simply expanding out of necessity, and they will shrink in size after delivery. However, that excess blood can also cause spider veins and varicose veins to form if vein walls weaken or vein valves fail under pressure. Pregnancy-related vein damage is treated like other damaged veins, which means it's typically non-surgical. The main difference is that treatment might need to wait until after pregnancy.
If any of your blood vessels become more prominent or symptomatic during pregnancy, visit our Long Island vein clinic. Most vein issues should be treated after delivery, but we can identify the problem, develop a treatment plan, and schedule you for treatment ahead of time. In addition, we'll make sure the changes in your venous anatomy don't indicate a serious or life-threatening issue that requires immediate care.
Does Every Vein Treatment Clinic Use Non-Surgical Methods?
Some Long Island vein treatment clinics are predominantly surgical, while others prefer minimally invasive varicose vein treatments. Inquire about the vein specialist's expertise before booking an appointment. Our award-winning vein doctors always use the least invasive method that will restore your vascular health. We customize care for each patient and explain each treatment option that's suited to you, so you can decide how to proceed.
Which Long Island Leg Vein Clinic Has Easy Vein Treatments?
If you're wondering how to get rid of varicose veins or spider veins easily, visit our renowned vein experts to discuss simple solutions. We offer several quick and gentle procedures like sclerotherapy, radiofrequency ablation, and medical adhesives for veins. Our in-office procedures close off faulty veins and reroute blood into healthy veins, instead of removing defective veins. If needed, we also offer gentler surgical tactics that don't require general anesthesia or hospitalization. We have three convenient locations on Long Island. Book an appointment at our Hampton Bays, Jericho, or West Islip office today!
When Should I Treat Varicosities & Broken Capillaries on Legs?
Some patients ask if home treatments will suffice for varicose veins and broken capillaries on their legs. While some facial spider veins result from things like injury (sun damage, squeezing a pimple, harsh exfoliants), most leg veins are caused by Chronic Venous Insufficiency. There are no home treatments to repair the broken valves or weakened walls that produce varicose veins in the legs.
However, if your doctor approves, there are some things you can do at home to reduce the symptoms. These include elevating the legs while at rest, wearing compression stockings, maintaining a healthy weight and active lifestyle, and avoiding long periods of sitting or standing still. Talk to our caring team before trying anything advertised as a home remedy for varicose veins. Visit our Long Island vein centers promptly to prevent worsening symptoms, complications, or progression of Chronic Venous Insufficiency. The sooner you treat spider veins, varicose veins, and vein disease, the better you'll look and feel!
Long Island
Vein Specialists
Meet your Long Island NY Vein Doctor
With Harvard Trained Medical Directors, our vein clinic Long Island sources only the top spider and varicose vein experts in the country.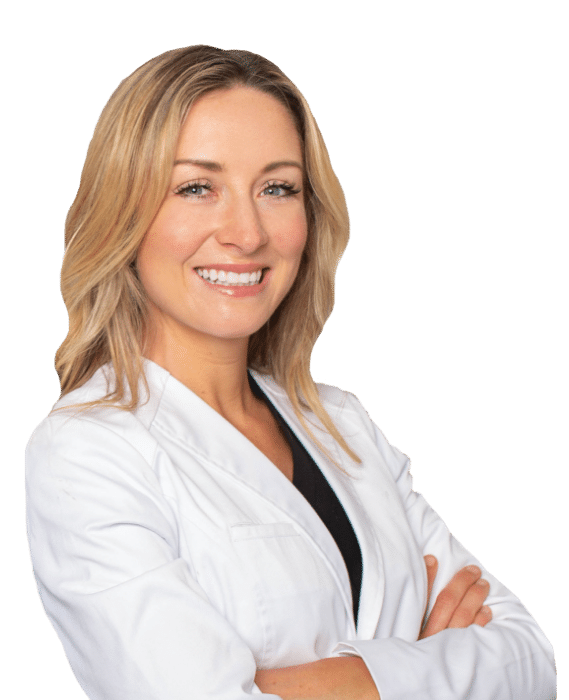 Join thousands of happy patients just like you
Vein treatments are often covered by major medical insurances, including Medicare. How do you know if your insurance will cover your vein treatment?

CALL US
Speak with one of our team members to ask any questions you may have, verify your insurance and book an appointment at your earliest convenience. (631) 305-2827

BOOK APPOINTMENT
You can give us a call at 631-305-2827 or fill out one of our forms here to request a call back; one of our team members will call you and help you verify your insurance coverage before booking your appointment.