Top Long Island Vein Doctors
How to Treat Early Varicose Veins at Home: Is It Possible to DIY?
Can You Treat Early Superficial Varicose Veins at Home?
Varicose veins are very common, yet no two patients have an identical experience. Some patients have several protuberant, painful veins that produce symptoms like leg heaviness, swelling, cramping, restlessness, and itching. Others have varicose veins that cause skin issues like hyperpigmentation or venous stasis dermatitis. Some patients develop slow-healing venous ulcerations or have veins that bleed profusely with even a slight abrasion. However, some patients have no symptoms whatsoever, and might not even realize they have varicose veins.
So, if you're wondering how to treat early varicose veins, the first step is to click HERE and visit a Long Island vein doctor. Some patients can manage varicosities at home with tactics like compression stockings and lifestyle adjustments. But most varicose veins stem from an underlying issue called Chronic Venous Insufficiency, which home remedies won't cure.
Our board certified vein specialists will take a closer look at your varicose veins and find the cause, then offer suggestions for lifestyle solutions and/or medical treatment for varicose veins. The good news is the latest vein treatments take just 15-30 minutes and don't require surgery, hospitalization, or downtime, so they're actually faster than home treatments for varicose veins.
Does Homeopathy for Varicose Veins in Legs Work?
Homeopathy is not approved by the FDA for treating varicose veins. In addition, many patients have serious hidden issues that are causing varicose veins to appear, like blood clots, valve failure, or vein disease. Rather than trying unproven tactics that may do more harm than good, consult with our vein experts on things you can do at home to reduce your symptoms.
If your veins do not require medical treatment, we'll customize a DIY plan to keep symptom severity to a minimum, like elevating your legs while at rest, changing positions when you sit or stand for long periods at work, and improving your eating or exercise habits, if needed. But many patients do require medical treatment for varicose veins, and many others choose it even when it's not mandatory, to eliminate the visual and tangible discomfort of living with varicose veins.
Our vein treatments are minimally invasive and we accept all major insurance plans, which makes vein treatment quick, painless, and affordable. You don't have to settle for reducing your symptoms; you can eliminate them completely in 30 minutes or less at our Long Island vein clinics.
What's the Best Clinic for Varicose Veins for Homeopathy?
If you're considering homeopathic supplements, research the scientific evidence about homeopathy for varicose veins first. Homeopathic treatments don't have to meet legal standards for strength, quality, or purity, and don't have regulations for expiration dates, added ingredients, or testing for populations like the elderly and children. In addition, many homeopathic substances interfere with other medications and can cause long-term side effects or complications.
Perhaps most concerning is that homeopathy can provide a false sense that the issue is being treated, which delays medical care. Veins are essential blood vessels that pump blood to the heart to collect oxygen, which is then distributed to cells throughout the body. Veins might seem like just an unsightly issue on your legs, but they're essential to your vascular health. Choose a qualified vein doctor to discuss homeopathy with. Our Harvard-trained vein specialists will help you select safe treatments for varicose veins.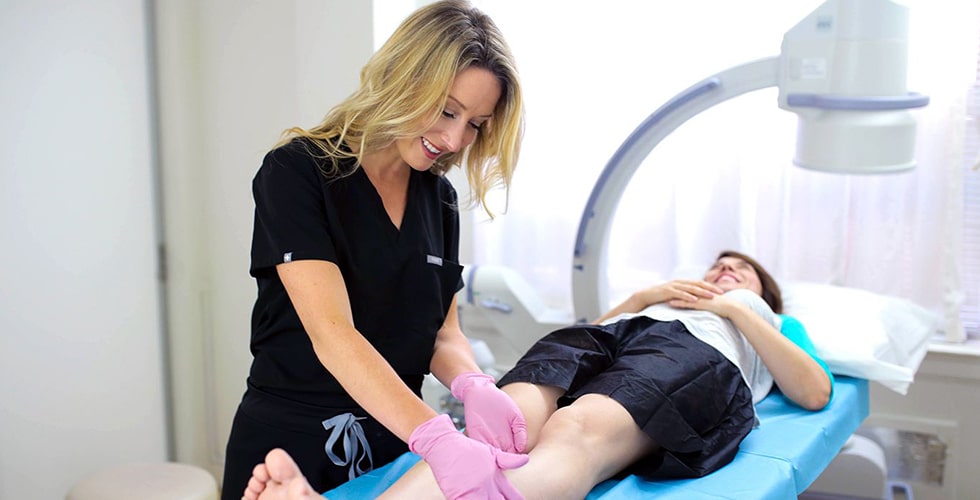 We know health insurance is confusing so we will help you check if you're covered:
By emailing or contacting us, you are accepting the inherent privacy limitations of online communication. For more information, please read our Digital Communications document. Please respond "STOP" to any text messages to opt out.
Should I Get My Varicose Veins Treated or Try DIY Methods?
The decision of whether to treat varicose veins should be made by a board certified vein doctor. As mentioned, vein damage like spider veins and varicose veins usually stems from a problem in deeper veins, such as Chronic Venous Insufficiency. This isn't something you can diagnose or treat on your own, so seek medical advice before trying home treatments.
Even seemingly harmless things like compression stockings can be ineffective or dangerous if the fit is wrong or there are blood clots. Exercise can improve circulation and benefit varicose veins, but it can also increase blood pressure during exertion, so have a Long Island vein specialist assess your venous anatomy to identify blood clots and vein disease and plot a safe path to your healthiest veins.
Does a Vein Treatment Clinic Only Use Surgical Methods?
Always inquire about a vein clinic's capabilities and the vein specialist's training before agreeing to varicose veins treatment. Some vein clinics only use surgical methods, or conversely, cosmetic methods like surface laser treatments. Choose an accredited vein clinic with cutting-edge tools to treat veins beneath the surface, preferably without surgery.
Vein treatment clinics with the latest technology offer several non-surgical varicose veins treatments. Our minimally invasive vein specialists in Long Island use techniques like sclerotherapy, radiofrequency ablation, endovenous laser treatment, vein adhesives, and mechanochemical catheters to treat varicose veins inside the body, rather than surgically extracting them.
What Happens If Varicose Veins Are Left Untreated?
There's a wide range of outcomes for untreated varicose veins, including the hyperpigmentation, venous ulcerations, and profuse bleeding mentioned above. Some patients become debilitated by leg fatigue, swelling, cramping, and restless sleep. Additionally, varicose veins typically spell trouble beneath the skin, so there can be complications like blood clots that break loose and travel to the lungs (pulmonary embolism).
Some patients' varicose veins never become problematic, but there's no way to predict the progression of varicose veins or vein disease without a medical consultation. Don't risk avoidable complications or postpone minimally invasive treatment until surgery becomes a necessity. Book a consultation with our caring vein doctors today to prevent unnecessary complications.
Do Varicose Veins Cause High Blood Pressure If Ignored?
High blood pressure in the arteries, known as hypertension, is different from high blood pressure in the veins. Arteries pump oxygenated blood from the heart throughout the body. Veins return deoxygenated blood back to the heart, employing one-way valves in the veins to keep blood on an upward trajectory. If a venous valve fails, blood flows in reverse, causing elevated endovenous blood pressure, which generates the bulging varicose veins or clustered spider veins you see at the surface of your skin.
Arteries don't have valves, so high blood pressure in the arteries often stems from narrowing or weakening of arterial walls- common with aging, obesity, and certain diseases and medications. High endovenous blood pressure and high arterial blood pressure are separate issues, but they often co-occur since both types of blood vessels work together to facilitate efficient circulation.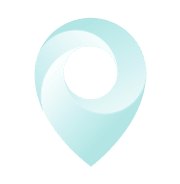 Visit Our Long Island Vein Treatment Center
Does High Blood Pressure Cause Varicose Veins If Untreated?
High arterial blood pressure (hypertension) will not directly create varicose veins, because arteries and veins are two different types of blood vessels. But high blood pressure in the veins, particularly if it stems from valve failure and venous reflux, is very likely to cause varicose veins.
If you've been diagnosed with high blood pressure in the arteries, see a vein specialist to determine whether you also have high blood pressure in the veins. If so, our award-winning vein doctors can eliminate broken valves and close off faulty pathways, so that blood flows into healthy veins rather than accumulating and elevating pressure in your veins.
Are Chest Veins and Legs Veins Potentially Fatal?
While rare, varicose veins can cause life-threatening or fatal complications. These risks include deep vein thrombosis, pulmonary embolism, profuse bleeding, and infection. Arteries are more commonly linked with fatalities than veins. For instance, an aortic aneurysm or dissection can cause sudden death. This is because arteries are larger and carry more blood and have no valves to control bleeding. Emergency symptoms with both veins and arteries include profuse bleeding, chest pain, cough, shortness of breath, fainting, or an area of skin that suddenly becomes red, hot, swollen, and painful to the touch.
What's the Best Vein Clinic on Long Island?
If you want to learn how to treat early varicose veins successfully, visit a qualified vein clinic on Long Island. Our renowned vein doctors will use the least invasive method possible to restore your vascular health. This might include compression stockings or minimally invasive procedures like radiofrequency ablation, endovenous laser treatment, or sclerotherapy. Our doctors only recommend FDA-approved, time-tested techniques to safely treat varicose veins in the fastest, gentlest, most affordable way.
Long Island
Vein Specialists
Meet your Long Island NY Vein Doctor
With Harvard Trained Medical Directors, our vein clinic Long Island sources only the top spider and varicose vein experts in the country.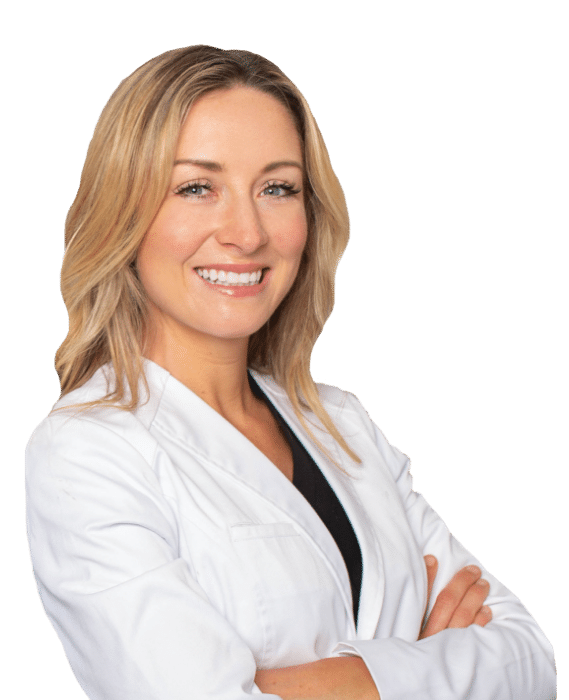 Join thousands of happy patients just like you
Vein treatments are often covered by major medical insurances, including Medicare. How do you know if your insurance will cover your vein treatment?

CALL US
Speak with one of our team members to ask any questions you may have, verify your insurance and book an appointment at your earliest convenience. (631) 305-2827

BOOK APPOINTMENT
You can give us a call at 631-305-2827 or fill out one of our forms here to request a call back; one of our team members will call you and help you verify your insurance coverage before booking your appointment.