Top Long Island Vein Doctors
An Explanation of Laser for Spider Veins and Its Efficacy
What Is Laser Therapy and How Does It Treat Spider Veins?
The phrase "laser treatment" includes a variety of techniques, so let's discuss the different methods. First, let's identify what a spider vein actually is. Telangiectasias, or spider veins, are tiny blood vessels that often result from excess pressure. That pressure might stem from a vein disease, like Chronic Venous Insufficiency. In this case, the spider vein forms when a deeper vein is overtaxed by an accumulation of blood, creating tiny offshoots to contain the excess. This type of spider vein is commonly found in the legs.
Spider veins that develop on the face are most often caused by an external source, rather than internal blood pressure- for example, squeezing a pimple, sun damage, physical exertion, or extreme temperatures. Laser treatments differ depending on the cause of the spider vein, as well as the location on the body. For facial spider veins, a vein doctor might use a topical laser that targets the vein damage at the skin's surface.
For broken capillaries on legs, doctors prefer an endovenous laser that penetrates the skin and directs thermal energy to the vein walls, prompting it to close. This is because new or bulging veins popping out on the legs often signify vein disease, or valve failure in deeper veins. Treating vein disease topically will not work. To learn about spider vein treatment options, click HERE to visit our Long Island leg vein clinic. Read on to learn about laser therapy and its effectiveness.
Is Laser Therapy an Effective Method of Spider Vein Removal?
It's important to note that laser therapy isn't technically spider vein removal. Instead, it treats the vein while it's inside the body with thermal energy. This is a less invasive approach than surgical vein removal, known as phlebectomy or vein stripping. So, while lasers can "remove" the vein from sight, they prevent the need to physically extract the vein.
Topical laser treatment is effective for some types of vein damage like small, superficial spider veins on the face. This is primarily a cosmetic procedure, since it doesn't address the cause of the vein damage or treat any underlying issues like vein disease. Topical lasers are rarely a permanent solution, especially if the underlying cause is not determined or the external irritant is not avoided. Spider veins don't typically return in the same spot, if they're treated correctly, but they'll continue to develop if the cause is neglected.
For leg veins, lasers are more effective beneath the skin, as with an endovenous laser ablation (EVLA or EVLT) procedure. Spider veins in the legs are often accompanied by varicose veins, venous valve failure, or vein disease, so a more in-depth approach is required. A topical laser can't treat the malfunctioning valve that's generating spider veins, whereas an endovenous laser can. Our LI vein doctors use a tiny catheter inserted in the skin to position the laser directly on the vein. With the right vein doctor, EVLA is a more permanent treatment for spider veins or varicose veins in the legs than topical lasers. However, our team prefers both radiofrequency ablation and sclerotherapy over laser for spider veins. Read on to learn why.
Is Laser the Best Varicose Veins & Spider Veins Treatment?
If you're wondering what can get rid of varicose veins or spider veins most effectively, lasers might not be the answer. Topical lasers are not advised for patients with certain skin sensitivities and skin types, pregnant patients, and patients with phlebitis. They're not effective as a vein disease or varicose vein treatment. They can irritate the treated area and cause redness and inflammation. However, some patients with small facial veins respond well to topical laser treatment.
Endovenous lasers are a more effective spider vein treatment for blood vessels in the legs, however they can cause discomfort in the surrounding tissue. EVLA is known to be more unpleasant than RFA, which uses radiofrequency, rather than lasers, to heat the vein. While some patients are good candidates for laser treatment, many are more suited to options like sclerotherapy, which doesn't require heat or tumescent anesthesia, and RFA, which causes less pain and swelling after vein ablation than lasers. If you're seeking treatment for varicose veins, lasers might be an option. However, sclerotherapy is typically the best solution for spider veins.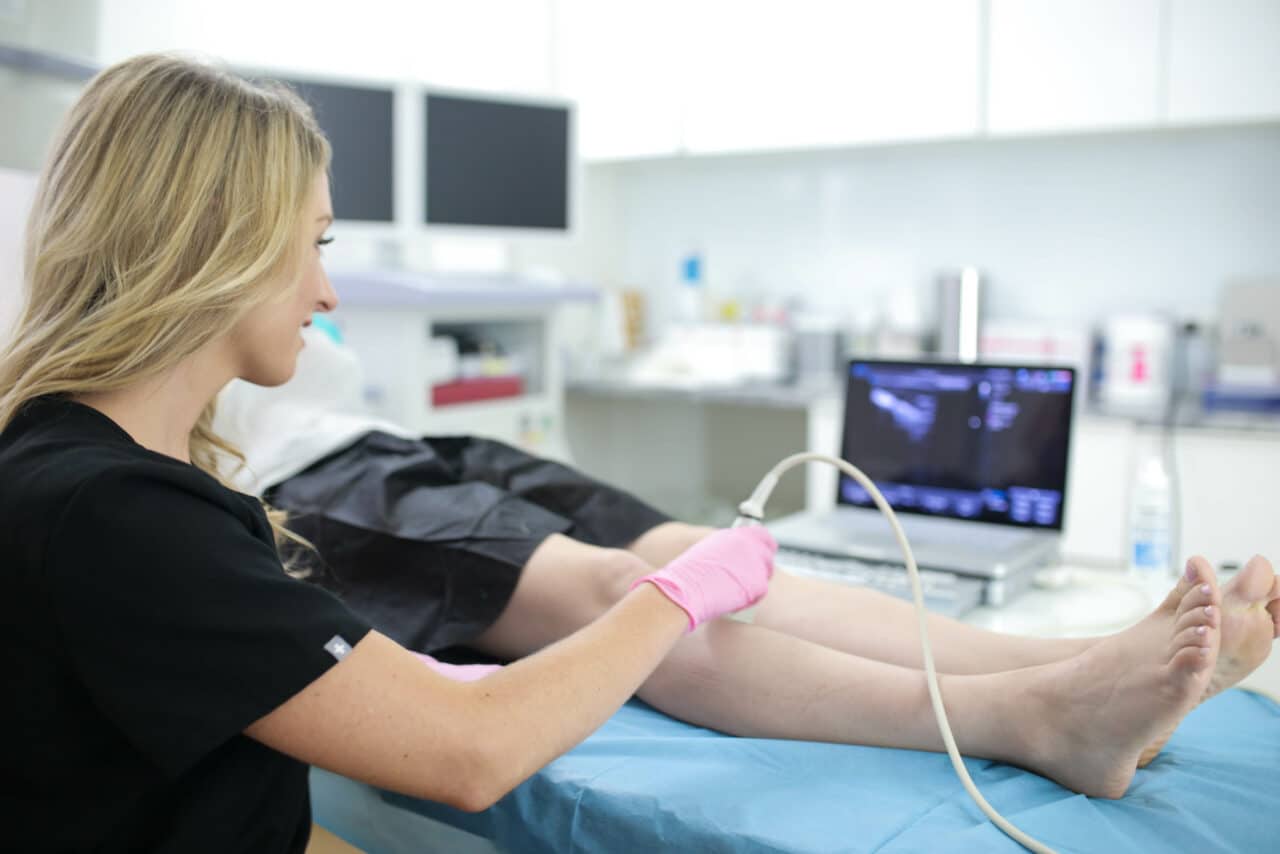 We know health insurance is confusing so we will help you check if you're covered:
By emailing or contacting us, you are accepting the inherent privacy limitations of online communication. For more information, please read our Digital Communications document. Please respond "STOP" to any text messages to opt out.
Can Laser Prevent Vascular Surgery, Varicose Veins Treatment?
Lasers are one of many minimally invasive techniques to treat veins. If you're considering vascular surgery for varicose veins treatment or spider vein removal, we urge you to speak with our doctors first. While some patients require surgery, the vast majority do not. Our gentle, outpatient procedures prevent unnecessary surgery and generate results without the discomfort, expense, and recovery time of surgery. Varicose vein removal, before and after the procedure, is a more involved, invasive process, and it's no longer the first line of treatment.
Post varicose vein surgery care is more inhibiting than care for less invasive procedures. Our non-surgical patients can walk and resume normal activities immediately following our gentle vein treatments, and results are apparent much faster than with surgery. Many patients won't need any specific care after non-surgical treatments, and others will follow simple steps like wearing compression stockings or avoiding heavy exertion for a brief period. In contrast, surgery might involve general anesthesia, hospitalization, scarring, and extensive recovery time.
Our Long Island vein specialists typically recommend sclerotherapy over surgery or lasers for spider veins. For varicose vein treatment, we can employ lasers, but we're more likely to suggest radiofrequency, since our patients report better satisfaction with that form of thermal ablation. In addition, we use vein adhesives like VenaSeal and specialty catheters like ClariVein to treat tortuous, thick veins. Each of these minimally invasive methods helps prevent vascular surgery, particularly for spider veins.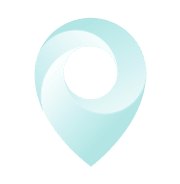 Visit Our Long Island Vein Treatment Center
Ready to Try Sclerotherapy, RFA, or Laser for Spider Veins?
Are you ready to learn whether lasers, radiofrequency, adhesives, or sclerotherapy are right for you? Come meet our award-winning doctors, who are as renowned for their results as they are for their ability to communicate with their patients. We'll conduct a comprehensive analysis of your symptoms, medical history, and concerns, and discuss the perfect options for you. Our wealth of resources and extensive training ensure that our patients have several treatment options, and we complement that with a customized approach to your vein care.
Long Island
Vein Specialists
Meet your Long Island NY Vein Doctor
With Harvard Trained Medical Directors, our vein clinic Long Island sources only the top spider and varicose vein experts in the country.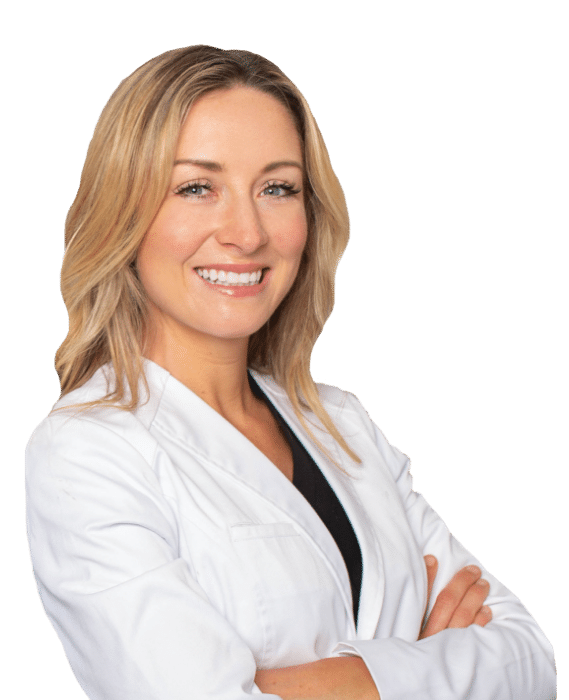 Join thousands of happy patients just like you
Vein treatments are often covered by major medical insurances, including Medicare. How do you know if your insurance will cover your vein treatment?