Top Long Island Vein Doctors
Spider Vein Treatment Center in Suffolk County: Leg Veins, Varicose Vein Treatment, Vein Therapy, and More…
Our spider vein treatment center in Suffolk County answers common questions about leg veins, vein therapy, varicose vein treatments, and more.
Vein Treatment Clinic is a highly-reputable spider vein treatment center in Suffolk County specializing in the latest and safest minimally invasive varicose vein treatments. We have board-certified vein specialists with several years of experience in the latest procedures to treat leg veins and a perfect track record. Our Long Island vein center has 5-star reviews from happy patients who lead happier lives without spider veins, varicose veins, or other leg veins problems. If you need vein therapy, you can find our vein center in Lindenhurst, on the border of Suffolk County and Nassau County, Long Island.
We've listed out our credentials as evidence of our exceptional skills and experience with issues related to leg veins. Over the years, however, we've realized that there's a surprising lack of awareness about leg veins issues. Chronic venous insufficiency, the circulatory disorder responsible for most leg veins problems, is a dangerous condition with severe complications, but it's also one of the most under-diagnosed diseases. That's often because the initial signs and symptoms of vein disease, including restless leg syndrome, leg heaviness, throbbing leg veins, etc., are often seen as signs of aging or exhaustion. Most people don't seek varicose vein treatment until their leg veins have gotten significantly worse, leading to leg ulcers and deep vein thrombosis.
We believe the best way to ensure healthy leg veins is to spread awareness about varicose vein treatments, vein therapy, and the importance of timely consultation with vein specialists and vein clinics. This article gives you some of the most crucial bits of information on identifying and treating abnormal leg veins.
How do I know if I have abnormal leg veins?
Healthy leg veins should always run straight and remain under the skin's surface. The following are some of the signs of abnormal leg veins:
Dense cluster of blood vessels visible on the skin's surface.
The blood vessels resemble dense spider webs.
The leg veins look twisted and squiggly, for lack of a better word.
Dense leg veins that bulge out of the skin's surface.
They look twisted and knotted.
The leg veins resemble dense masses of knotted ropes.
Throbbing leg veins.
Why do I have a dense cluster of web-like leg veins?
The dense cluster of web-like leg veins on your skin's surface are called spider webs. If your leg veins start bulging out of the skin's surface, you may also have varicose veins. All abnormal leg veins are dilated blood vessels with excessive blood, usually the result of an underlying circulation disorder called chronic venous insufficiency.
Venous insufficiency is a dangerous circulatory disorder in which your vein valves collapse. In healthy leg veins, these vein valves ensure one-way blood circulation towards the heart, preventing blood from flowing backward due to gravity. When your vein valves collapse, blood flows backward to accumulate in leg veins, leading to vein dilation and the eventual formation of spider veins and varicose veins.

We know health insurance is confusing so we will help you check if you're covered:
By emailing or contacting us, you are accepting the inherent privacy limitations of online communication. For more information, please read our Digital Communications document. Please respond "STOP" to any text messages to opt out.
Should I go to a medical spa for vein therapy to remove these spider leg veins?
Medical spas often promise they can treat spider leg veins. However, we don't advise seeking help from medical spas because they only remove the visible spider veins without addressing the underlying venous insufficiency. As mentioned previously, most abnormal leg veins are a result of underlying vein disease. Medical spas, however, only prove superficial leg veins removal. As such, the underlying vein disease continues spreading, leading to further leg veins problems.
Instead of medical spas, you must consult a reputable state-of-the-art vein clinic specializing in the latest minimally invasive treatments. Contacting a vein doctor is crucial because venous insufficiency is a chronic condition that worsens with time. Initially, you only have abnormal leg veins, perhaps accompanied by restless legs, throbbing leg veins, frequent leg cramps, and leg heaviness. However, if left untreated, you eventually suffer from other vein problems, including leg ulcers, deep vein thrombosis, and skin disease.
Why do vein specialists recommend minimally invasive treatments, including radiofrequency ablation and sclerotherapy?
The best board-certified vein specialists always recommend minimally invasive treatments, including radiofrequency ablation, endovenous laser ablation, VenaSeal, and sclerotherapy for the following reasons:
They have a 97% success rate.
Cause minimal pain or discomfort.
Have a negligible risk of side effects.
They conclude within an hour.
There's no downtime or extended recovery periods.
What can I expect during my spider vein and varicose vein treatment?
During your consultation, our vein doctor will examine your leg veins to look for signs of chronic venous insufficiency. If you have vein disease, our vein doctor will recommend minimally invasive varicose vein treatments, including radiofrequency ablation, endovenous laser ablation, and VenaSeal.
During these procedures, the vein doctor will use various methods (thermal energy, laser energy, or medical adhesives) to collapse or seal the diseased saphenous vein. The accumulated blood will flow to healthier veins, treating vein disease.
After the primary varicose vein treatment, our vein doctor will recommend minimally invasive cosmetic treatments to remove the superficial leg veins on your skin's surface. During the sclerotherapy treatment, the vein doctor injects a sclerosant solution into the spider veins to harden them into scar tissues. The scar tissues eventually get absorbed by the body, fading away.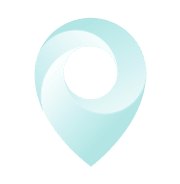 Visit Our Long Island Vein Treatment Center
Consult our Long Island vein center for more questions.
Long Island
Vein Specialists
Meet your Long Island NY Vein Doctor
With Harvard Trained Medical Directors, our vein clinic Long Island sources only the top spider and varicose vein experts in the country.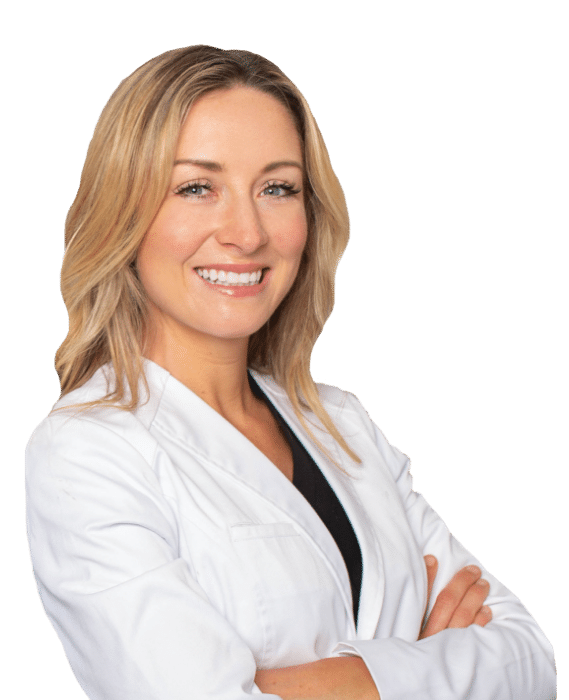 Join thousands of happy patients just like you
Vein treatments are often covered by major medical insurances, including Medicare. How do you know if your insurance will cover your vein treatment?