Top Long Island Vein Doctors
What Are the Signs That You Should Get Spider Veins Treatment?
Are Blue, Purple, Red, or Green Veins Good or Bad?
Do you have boldly colored veins? Are you wondering whether you need spider veins treatment? The color is not always an indication of vein health, but if the vein appears more colorful and closer to the surface than the veins around it, it might be a spider vein. Most spider veins are small and spindly and stem from a central point with other veins branching outward.
If you have fair skin with blue undertones, your spider veins might appear more purplish-red or blue. If you have darker skin with yellow undertones, spider veins can look green or darker purple. But these colors also appear in healthy veins. So, book an appointment with the top vein doctors on Long Island to determine whether you need to treat your spider veins.
Why Can I See Veins in My Legs? Are They Damaged?
If you can see veins in your legs, they aren't necessarily damaged. But since legs have thicker flesh and more fat layers than areas like the forehead and hands, veins are often less visible and protuberant in legs. If you see veins bulging in your legs, particularly if they're larger and more twisted than other veins, they might be varicose veins. And if you have new clusters of thin, spindly, colorful veins, they might be spider veins. Other indications of damaged veins include symptoms like cramping, itching, heaviness, and swelling in the legs.
For Spider or Varicose Veins: When to See a Doctor?
While some spider veins and varicose veins don't require treatment, this isn't something a patient can determine. Vein damage typically starts in deeper veins when a valve fails and allows venous reflux. What you see at the surface isn't the whole scope of what's happening in your vasculature. See a board certified, minimally invasive vein doctor who can use ultrasound imaging to analyze your venous health. Our minimally invasive vein doctors won't recommend treatments you don't need and will avoid vein surgery whenever possible.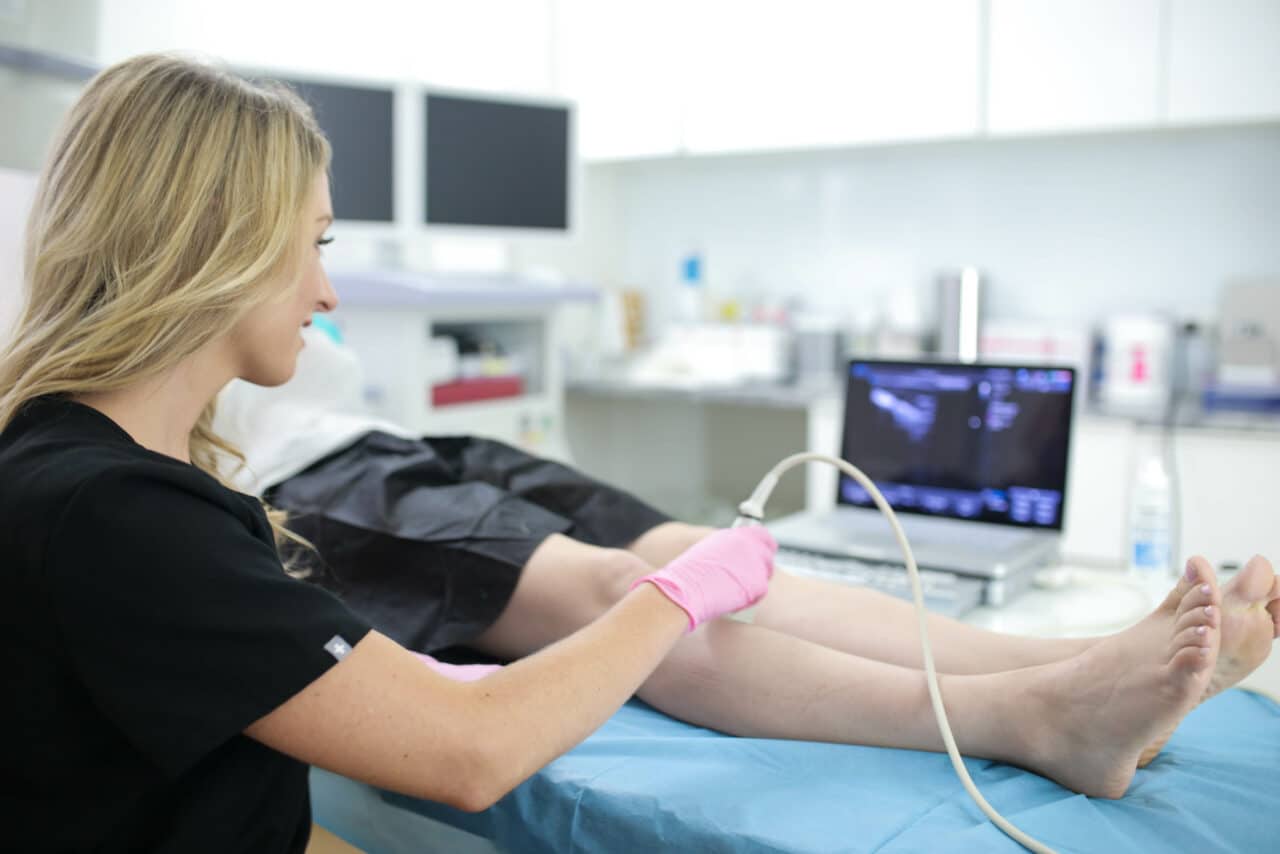 We know health insurance is confusing so we will help you check if you're covered:
By emailing or contacting us, you are accepting the inherent privacy limitations of online communication. For more information, please read our Digital Communications document. Please respond "STOP" to any text messages to opt out.
Will the Vascular Vein Clinic Recommend Surgery?
Most patients do not need surgery for varicose veins. Spider veins almost never require surgery. There are several less invasive ways to treat varicose veins or spider veins without surgically removing them. Patients who might need vein surgery include those with a history of blood clots, or those whose veins are so tortuous that a minimally invasive device can't safely navigate it.
Of the patients who do need surgery, many can have a less invasive version called ambulatory phlebectomy. So, if you're delaying a vein consultation on your spider veins because you don't want surgery, don't delay any longer. Traditional surgery is highly unlikely for spider veins.
What Can the Varicose Vein Clinic Do for Spider Veins?
Vein clinics can now treat varicose veins and spider veins with tiny devices that don't require large incisions. For superficial spider veins, they'll often apply laser treatment to the surface of the skin, or use an injection of sclerotherapy. These procedures are quick and gentle and require no anesthesia. For spider veins in the legs, or varicose veins, they'll likely use an endovenous treatment.
With endovenous treatments, vein doctors insert a small hollow needle or catheter into the skin through which they deliver radiofrequency, laser energy, sclerosants, or adhesives to close the vein. Endovenous laser treatments are positioned directly on the vein, so they don't heat the skin like surface lasers do. Endovenous methods are better for larger, deeper veins, or spider veins that stem from Chronic Venous Insufficiency.
Can Laser Hair Removal Help Spider Veins?
Lasers can remove leg hairs, as well as spider veins. But the type of laser and wavelength used might vary. Lasers must permeate the skin and heat the blood in the vein, in order to close a vein. So, a different wavelength might be required for blood vessels than for hair. If your spider veins are in your legs, they might even require an endovenous laser treatment. These procedures position a laser fiber directly on the vein, rather than heating the vein through the skin. Endovenous lasers can treat larger and deeper veins without irritating the skin.
Is Sclerotherapy Permanent or Will I Need It Again?
When sclerotherapy and other treatments are performed correctly, the vein won't return. Sclerotherapy irritates the walls of the vein, causing scar tissue to seal off the vein. Blood flows away from the closed vein and into healthy veins that can carry it to the heart. Over time, the treated vein is harmlessly absorbed by surrounding tissue.
However, some vein clinics aren't run by vein doctors with ultrasound training or endovenous treatments. A surface treatment is only a temporary solution if there is valve failure in deeper veins. When patients have spider veins return, it's either because the vein specialist didn't close off the entire vein, or they didn't treat the cause.
Some patients need multiple treatments to address all of their vein damage, which is different from a vein returning. Once veins are successfully closed, they shouldn't return. This is another reason to choose minimally invasive treatment over vein surgery, when possible, because veins can regrow after surgery.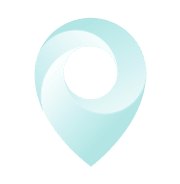 Visit Our Long Island Vein Treatment Center
Does Removing Varicose Veins Improve Circulation?
Removing varicose veins and spider veins does more than improve your skin. It also improves circulation, by rerouting blood into capable veins. When vein doctors close off faulty pathways, blood is pumped efficiently to the heart. This relieves swelling, cramping, and fatigue that are often caused by varicose veins or spider veins.
For Veins to Vanish, Is Vein Clinic Treatment Needed?
Some patients can wear compression stockings or avoid sitting or standing for long periods to reduce symptoms of spider veins and varicose veins. These steps might help, but won't correct the valve failure that generates damaged veins. For many patients, treatment for varicose veins and spider veins is the only way to get adequate relief. When you see a vein doctor, you also identify any unseen issues like blood clots or vein disease.
What Is the Best Long Island Pain and Vein Clinic?
The best Long Island pain and vein clinic is one that uses minimally invasive vein treatments and ultrasound-guided procedures. These treatments are the quickest way to eliminate vein damage and correlated symptoms. Ultrasound guidance locates underlying issues, enables precise treatment, and allows the vein doctor to ensure treatment success. Visit our vein clinics in Jericho, West Islip, Port Jefferson, or Hampton Bays for exceptional results.
Which Doctor Is Best for Blood, Vein, and Circulation Issues?
The best doctors for vein issues on Long Island are at our award-winning vein clinics. Each of our vein specialists is board certified and renowned for minimally invasive procedures. Our vein doctors are Harvard-trained and equipped with the latest vein technology. Choose Dr. Thomas Arnold or Dr. Zalekha Shair for the best vein treatment on Long Island.
Long Island
Vein Specialists
Meet your Long Island NY Vein Doctor
With Harvard Trained Medical Directors, our vein clinic Long Island sources only the top spider and varicose vein experts in the country.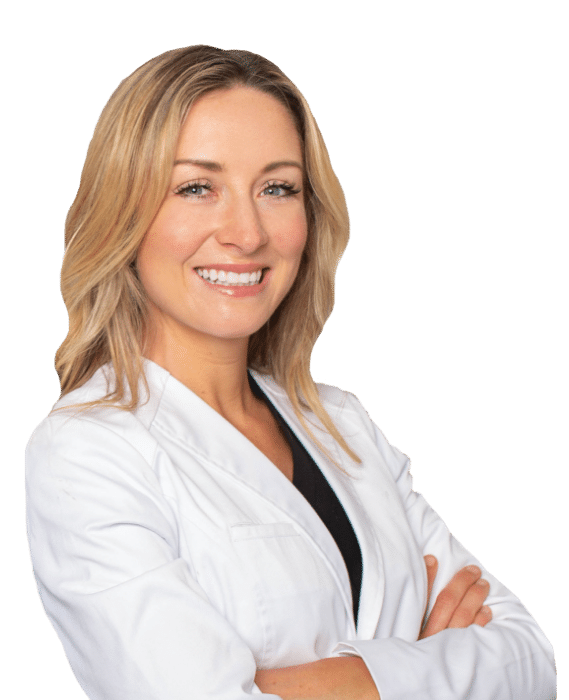 Join thousands of happy patients just like you
Vein treatments are often covered by major medical insurances, including Medicare. How do you know if your insurance will cover your vein treatment?

CALL US
Speak with one of our team members to ask any questions you may have, verify your insurance and book an appointment at your earliest convenience. (631) 305-2827

BOOK APPOINTMENT
You can give us a call at 631-305-2827 or fill out one of our forms here to request a call back; one of our team members will call you and help you verify your insurance coverage before booking your appointment.