Top Long Island Vein Doctors
Best Varicose Vein Doctor Near Me in Islip Discusses Venous Disease
Dr. Caroline Novak: Best Varicose Vein Doctor Near Me in Islip
When you google, "best varicose vein doctor near me in Islip," you'll find a long list of reputable board-certified general and varicose vein specialists in Long Island. However, Dr. Caroline Novak is widely recognized as the best vascular surgeon in Long Island, as evidenced by her perfect track record and 5-star ratings from patients. She has several years of exercise, and she's treated hundreds of patients with varicose veins without complications.
Dr. Caroline Novak is a board-certified general physician with specialized training in the latest minimally invasive treatments for venous disease and varicose veins. She carefully diagnoses the root cause of your varicose veins, discusses your medical history, and curates the ideal varicose vein treatment plan for your specific needs. Such a personalized approach to patient care ensures her patients feel physically and emotionally comfortable during the procedure.
Dr. Caroline Novak is the board-certified general physician and vascular surgeon at Vein Treatment Clinic, Long Island, a reputable state-of-the-art vein clinic in Long Island. Our vein center is close to the southern state parkway in Lindenhurst, making it extremely accessible to neighboring towns, less than 15 minutes from the Islip Town Hall via NY-27 E. Our vein treatment center in Long Island is close to the popular Jones Beach State Park.
Our vein center believes patient care also includes education about venous disease. This article aims to provide medically-accurate information on varicose veins, venous disease, and minimally invasive procedures.
Venous disease is an extremely common condition responsible for most vein problems, including spider veins and varicose veins. However, most people have no idea about venous disease despite its commonality, making it one of the most under-diagnosed medical conditions.
Venous disease, also called chronic venous insufficiency, is a circulatory disorder that occurs when your vein valves collapse. Smooth and effective blood circulation depends on small flap-like mechanisms in your veins (vein valves) that ensure one-way blood circulation to the heart, preventing blood from flowing backward due to gravity.
Venous disease is a condition in which your vein valves collapse, causing blood to flow backwards to accumulate in your leg veins.
How is venous disease related to spider veins and varicose veins?
Spider veins and varicose veins are essentially dilated blood vessels with excessive blood. Venous disease is usually the root cause of spider veins and varicose veins. As blood continues accumulating in your leg veins, it applies pressure on the vein walls, leading to vascular dilation.
In its initial stages, venous disease causes spider veins that remain under the skin's surface. However, as blood continues accumulating in your leg veins, they dilate further and eventually protrude from the skin's surface as varicose veins.
Spider veins are largely harmless, in and of themselves, even though the underlying venous disease is dangerous. However, varicose veins are extremely dangerous because they're overextended leg veins that may burst due to the slightest of bumps or accidents. When varicose veins burst, you suffer from profuse and unstoppable bleeding, necessitating a trip to the emergency room.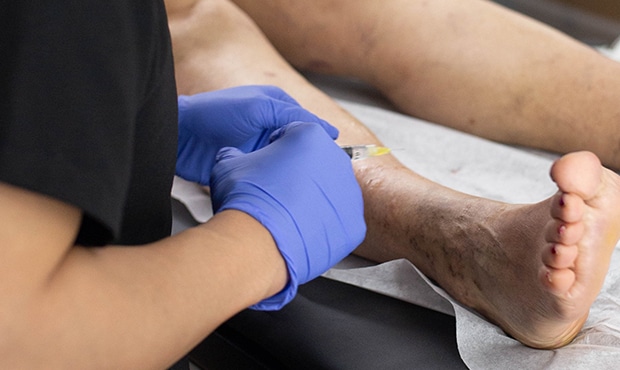 We know health insurance is confusing so we will help you check if you're covered:
By emailing or contacting us, you are accepting the inherent privacy limitations of online communication. For more information, please read our Digital Communications document. Please respond "STOP" to any text messages to opt out.
What happens if you don't treat venous disease?
Venous disease is a chronic condition, i.e., it worsens the longer it's left untreated. The initial signs and symptoms of venous disease are fairly mild and harmless — restless legs, frequent leg cramps, leg pain, throbbing leg veins, exhaustion, spider veins, etc.
However, as venous disease worsens, you suffer from severe complications, including skin disease, skin discoloration, leg ulcers, and deep vein thrombosis. The accumulated blood in your leg veins may harden into blood clots that eventually travel into the lungs, leading to a potentially lethal condition called pulmonary embolism.
What are the best minimally invasive vein treatments?
Radiofrequency ablation, endovenous laser ablation, and VenaSeal are the best minimally invasive vein treatments. During these minimally invasive procedures, the vein doctor delivers thermal energy, laser energy, or medical adhesives into the diseased saphenous vein through a catheter, laser fiber, or ultrafine injection. Consequently, the diseased vein collapses or shuts down, and the accumulated blood flows to healthier veins, restoring smooth blood circulation.
After treating venous disease, your vein doctor may recommend cosmetic treatments to remove the superficial varicose veins and spider veins left after the primary vein treatment. Sclerotherapy is the best minimally invasive treatment for spider veins. During the sclerotherapy procedure, the vein doctor injects a sclerosant solution into the spider veins. Sclerosant fuses the spider veins' walls, turning them into scar tissues that get absorbed by the body, fading away from your skin.
What can you expect from minimally invasive treatments?
You can expect the following from the minimally invasive vein treatment:
Minimal pain and discomfort.
Minimal side effects, such as minor swelling and bruising.
No complications.
No hospitalization.
No scars.
The procedure concludes within an hour with no downtime.
You can resume your daily activities immediately after the treatment.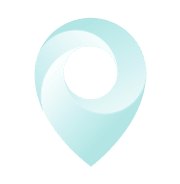 Visit Our Long Island Vein Treatment Center
Schedule an appointment with our board-certified general vein doctor today.
Vein Treatment Clinic is the best vein clinic in Long Island, helmed by the best board-certified general vein doctor near Islip — Dr. Caroline Novak. Our vein center is highly-accessible to towns around Lindenhurst, including Islip, Babylon, Merrick, Amityville, Plainview, etc. For more information, please schedule an appointment with our vascular surgeon today.
Long Island
Vein Specialists
Meet your Long Island NY Vein Doctor
With Harvard Trained Medical Directors, our vein clinic Long Island sources only the top spider and varicose vein experts in the country.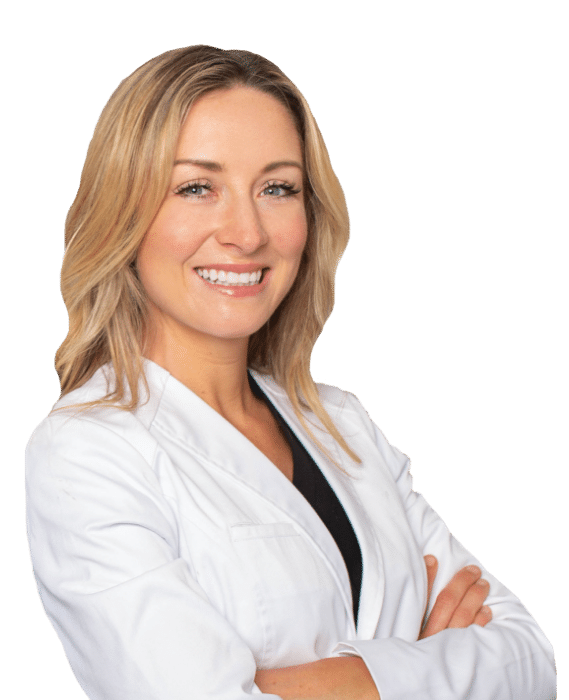 Join thousands of happy patients just like you
Vein treatments are often covered by major medical insurances, including Medicare. How do you know if your insurance will cover your vein treatment?