Top Long Island Vein Doctors
How and When Should I Have Varicose Vein Removal Done?
Why Can I See Veins in My Legs and Are They Unhealthy?
Do you notice new veins that stand out from the others? Are they larger or more protuberant? Are they more colorful or more painful? While it's normal to see veins beneath the skin, some veins are unhealthy, and they often look different from the rest. They might be blue, purple, red, or green, and appear more boldly colored than other blood vessels because they're close to the skin's surface. Book an appointment with Harvard-trained vein doctors on Long Island to learn whether your distinctive veins signify vein disease.
Spider veins often appear in clusters, branching out from a central point. Varicose veins look larger, more protrusive, and more twisted than other veins. Damaged veins are often symptomatic, causing cramping, heaviness, itching, aching, swelling, or restlessness in your legs. That's because they typically stem from a disease called Chronic Venous Insufficiency, in which valve failure allows blood to flow in reverse, elevating blood pressure.
This disease is common and, with the right vein doctors, it's quick and easy to treat. Left untreated, it can produce debilitating symptoms, along with unsightly veins. Visit our award-winning vein clinics in Long Island to prevent these issues.
Are Green Veins Good or Bad and How Can I Tell?
The color of the vein isn't always a red flag. Veins look more blue in people with blue undertones in their skin, while green veins are common in those with yellow undertones. Purple or red veins can be healthy too. But all of these colors also appear in unhealthy veins. Clues to look for include new clusters of veins, bulging and twisted veins, and symptoms like cramping, swelling, and heaviness in your legs.
In addition, your skin can reflect vein damage. If you have slow-healing wounds, venous stasis dermatitis, hyperpigmentation, or skin that bleeds easily when scraped, you might have unhealthy veins. In addition, vein damage often begins in veins that are too deep for you to see. Valve failure is common in deeper veins, causing the damaged veins you see at the surface. So, the best choice is to visit a board certified vein doctor who can look at your veins with Duplex Ultrasound. They'll locate the origin of the issue and determine the health of your veins.
Varicose Veins: When to See a Doctor and When to Wait?
Some varicose veins are asymptomatic. But others produce uncomfortable, or even dangerous complications like blood clots and profuse bleeding. Patients can't tell how serious vein damage is simply by looking at their skin. The sooner you see a vein doctor, the better your outcome will be. Varicose veins can cause debilitating pain, fatigue, and skin conditions, particularly when they stem from vein disease.
Our patients are always surprised to learn how their issues like Restless Leg Syndrome and dermatitis are corrected by varicose vein removal. Visit a vein doctor at the first sign of vein damage to avoid vein stripping surgery and unnecessary complications. Vein doctors can treat varicose veins and spider veins with quick procedures like sclerotherapy, so you can restore venous health in under 30 minutes!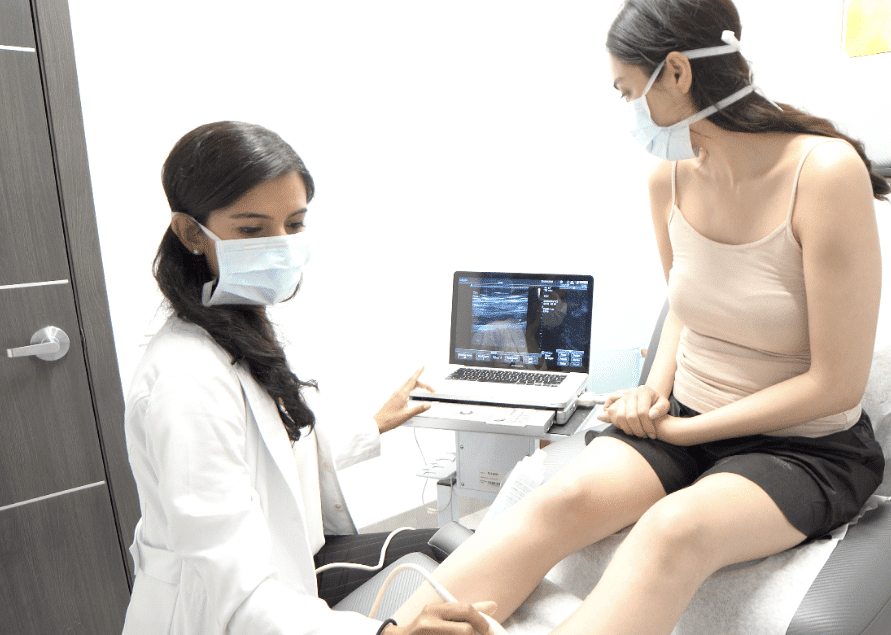 We know health insurance is confusing so we will help you check if you're covered:
By emailing or contacting us, you are accepting the inherent privacy limitations of online communication. For more information, please read our Digital Communications document. Please respond "STOP" to any text messages to opt out.
Does Removing Varicose Veins Improve Circulation?
Varicose vein treatment does more than erase the visible damage. If you choose a vein doctor who uses ultrasound-guided, minimally invasive procedures, they'll also repair the valves that cause varicose veins. This will improve your circulation, because they will reroute blood into veins that can pump blood back to the heart, rather than pooling in your veins and becoming varicose. If you have a family history of varicose veins, you're likely to develop valve failure and varicose veins too. So, see a vein doctor to prevent impaired circulation.
What Are the Indications for Varicose Vein Surgery?
A varicose vein surgery like phlebectomy or vein stripping is rarely necessary. Less invasive methods have largely replaced vein surgery over the last three decades. Patients with blood clots or highly tortuous veins might need surgery, but most other patients don't. See a minimally invasive vein specialist before agreeing to vein surgery. You're probably eligible for a gentler treatment for varicose veins.
What Are the Alternatives to Saphenous Vein Stripping?
There are several less invasive alternatives to stripping saphenous veins. In a vein stripping surgery, doctors make several incisions through which they hook and then pull the vein out. These procedures carry risks like anesthesia complications, pain, infection, and bleeding. If you need surgical varicose vein removal, inquire about a newer method called ambulatory phlebectomy.
This technique uses small punctures instead of large incisions and doesn't require general anesthesia. It might be an option for you if you have smaller varicose veins. If you don't need surgery, vein doctors can use any of the following methods for varicose veins. They'll determine the best one for you after examining your veins.
Sclerotherapy
Endovenous Laser Treatment
Radiofrequency Ablation
Vein Adhesives
Mechanochemical Ablation
Can Laser Hair Removal Help Spider Veins or Varicose Veins?
There are several types of lasers used for dermatological and venous issues. Surface lasers, like those used in hair removal, are similar to the lasers used for surface treatments of spider veins. But varicose veins typically require a different laser treatment, since they are larger and sometimes deeper than spider veins. The amount of heat needed to treat most varicose veins with a surface laser would damage the skin.
Instead, the vein specialist can insert a tiny catheter through the skin and inject tumescent anesthesia to numb the area around the vein. They then insert a laser fiber through the catheter and place it on the walls of the varicose vein. The vein doctor activates the fiber to heat the vein directly, so the skin isn't damaged by the laser. This endovenous laser treatment is done without general anesthesia and takes about 30 minutes.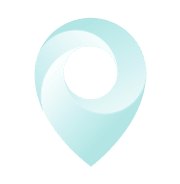 Visit Our Long Island Vein Treatment Center
If I Want Veins to Vanish Is Vein Clinic Treatment Required?
You can take steps to reduce the symptoms of varicose veins. These include maintaining a healthy weight and exercise routine. You can elevate your legs while resting and avoid sitting or standing for long periods of time. But if you want the vein to completely vanish, a vein clinic visit is required. Most veins do not improve on their own. They tend to worsen and proliferate over time.
What Signs Indicate That I Need the Varicose Vein Clinic?
Some damaged veins do not present symptoms, but that doesn't mean there's no need for concern. Vein damage often begins in deeper veins, so it's wise to see a vein doctor at the first sign of vascular issues. Vein disease can cause relentless symptoms, like venous ulcers that are hard to treat and hyperpigmentation that's hard to erase.
It's better to check your veins for underlying issues than to ignore them and hope for the best. If you have bulging veins, clusters of veins, or symptoms like cramping, restlessness, heaviness, swelling, itching, or aching, visit a vein clinic. Also book an appointment if you develop any of the skin issues we mentioned above like ulcerations or dermatitis.
Which Pain and Vein Clinic Can Treat a Vein Plus the Cause?
If you have varicose vein, spider veins, or a family history of either one, choose a Long Island vein clinic that will identify the cause. If a vein specialist treats the surface damage and ignores the impetus, patients might develop more spider veins and varicose veins. Treating valve failure in deeper veins is a quick and painless procedure that prevents a frustrating recurrence. Visit our vein clinics in Jericho, West Islip, Hampton Bays, or Port Jefferson to treat the veins and the cause.
Long Island
Vein Specialists
Meet your Long Island NY Vein Doctor
With Harvard Trained Medical Directors, our vein clinic Long Island sources only the top spider and varicose vein experts in the country.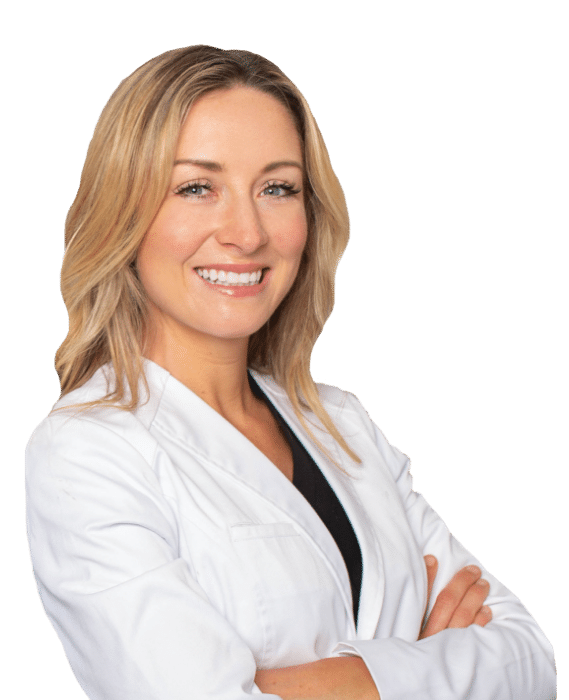 Join thousands of happy patients just like you
Vein treatments are often covered by major medical insurances, including Medicare. How do you know if your insurance will cover your vein treatment?

CALL US
Speak with one of our team members to ask any questions you may have, verify your insurance and book an appointment at your earliest convenience. (631) 305-2827

BOOK APPOINTMENT
You can give us a call at 631-305-2827 or fill out one of our forms here to request a call back; one of our team members will call you and help you verify your insurance coverage before booking your appointment.