Top Long Island Vein Doctors
Varicose Vein Treatment Before and After: Questions You Should Ask
1. What Causes Spider Veins and Varicose Veins?
Prior to your varicose vein treatment, our Long Island vein specialists will determine the cause of your varicosities. For many patients, it's a condition called Chronic Venous Insufficiency. This involves valve failure in a vein, which allows blood to collect and build pressure against the venous walls. The result is the bulging, twisted varicose veins you see beneath your skin. Schedule an appointment today to treat your varicose veins, as well as the condition that's causing them to form. Getting to the root of the problem is the only way to effectively eliminate varicose veins.
2. Do I Really Need Varicose Veins or Spider Veins Treatment?
Only a doctor can determine whether treatment for varicose veins and spider veins is essential or optional. Many patients treat defective veins because they're unhappy with how they look. Yet others suffer from frustrating or debilitating symptoms like cramping, swelling, discoloration, ulcerations, restlessness, and heaviness in their legs. If you see enlarged veins bulging beneath your skin, it's time to consult our vein experts. Visible vein damage is a helpful indication that circulation is compromised, and the issue often begins in vessels like the great saphenous vein that aren't always visible from the surface. Our team uses ultrasound guidance to locate the source of the issue and identify vein disease and complications that can be life-threatening without treatment.
3. Is Sclerotherapy, RFA, or Endovenous Laser Ablation Best?
All patients have unique venous pathways, medical histories, and symptoms, so there isn't one treatment that's best for everyone. Our vein doctors use minimally invasive methods like sclerotherapy, VenaSeal, radiofrequency ablation, and endovenous laser ablation instead of surgery for the majority of patients. Each of our non-surgical methods closes the vein and reroutes blood into healthy veins. The difference is the means of closure, which can be a liquid or foam sclerosant, an adhesive, radiofrequency, or lasers.
4. Are Spider Vein Removal and Sclerotherapy the Same?
Spider vein removal is a surgical procedure known as phlebectomy, or vein stripping. In this procedure, all, or part, of the vein is cut and extracted from the body. Conversely, sclerotherapy and other minimally invasive tactics treat the vein inside of the body, rather than removing it. The treated vein is absorbed harmlessly by the body and there are no large incisions, general anesthesia, or recovery time involved. So, technically, spider vein "removal" does not occur during sclerotherapy. Surgical vein removal is reserved for certain patients with blood clots or severely enlarged or twisted varicose veins.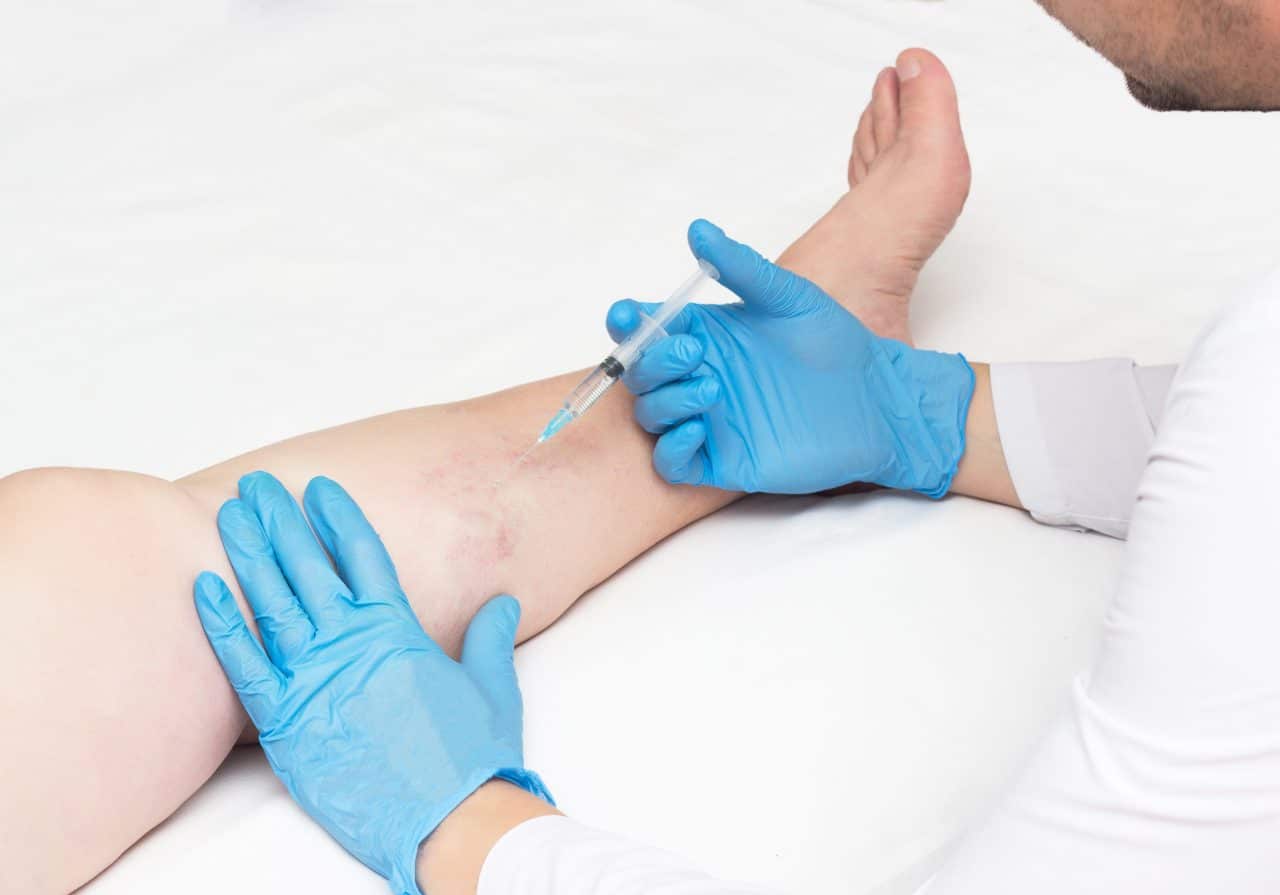 We know health insurance is confusing so we will help you check if you're covered:
By emailing or contacting us, you are accepting the inherent privacy limitations of online communication. For more information, please read our Digital Communications document. Please respond "STOP" to any text messages to opt out.
5. Is Vascular Surgery the Varicose Vein Treatment for Me?
Most patients do not need vascular surgery for varicose vein treatment. If you're comparing vein stripping vs. ablation, you should know that several less invasive options have replaced surgery as first-line treatments. Medical adhesives, pre-mixed foam sclerosants, and specialty catheters now enable doctors to treat even the largest varicosities without removing them from the body. Our Long Island vein clinic combines therapies if needed to successfully treat spider veins and varicose veins. However, for some patients, surgery is the safest option, particularly if they have a history of blood clots or prior treatments on the problematic vein. Our team will ensure you're completely informed and comfortable throughout the procedure, no matter which method you need.
6. How Do I Prepare for a Venous Sclerosis Treatment?
Preparing for a minimally invasive procedure like a venous sclerosis treatment is simple. Your doctor will let you know what, if any, steps are needed. This might include refraining from certain medications like aspirin before the procedure or avoiding shaving or applying moisturizer to the treatment area. It's helpful to either wear clothing that is loose-fitting, or wear shorts if your treatment area is on the lower leg.
7.How Many Sclerotherapy Sessions Will I Need?
Many patients will only need one treatment, but others will require additional sclerotherapy sessions depending on the number and size of the veins being treated. If needed, our doctors will combine sclerotherapy treatment with other tactics to fully eradicate the varicose vein. We'll discuss these options with you prior to treatment and explain your insurance coverage and costs ahead of time so you'll know what to expect.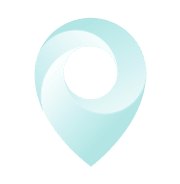 Visit Our Long Island Vein Treatment Center
8. How Many Treatment Sessions Will I Need for RFA or EVLA?
The number of treatment sessions needed for radiofrequency ablation, endovenous laser ablation, and adhesives like VenaSeal will depend on the extent of vein damage. Our vein doctors can frequently treat multiple veins in a single session, thanks to ultrasound guidance that enables them to disperse medication precisely and manipulate its travel into multiple venous pathways. We know that if you have bulging blue or spidery red veins on your legs, getting rid of them completely is important to you. Our vein doctors don't settle for anything less than flawless results, so we'll make sure you're completely happy with your outcome.
9. What Type of Post Varicose Vein Surgery Care Do I Need?
Following a minimally invasive varicose vein treatment, very little post-procedural care is needed. You might have to wear a compression stocking or avoid getting the area wet, depending on the type of treatment you have. Patients who have sclerotherapy, VenaSeal, RFA, or endovenous laser ablation can walk and resume their activities right after the procedure. Surgical varicose vein removal before and after procedures are a bit different. With phlebectomy, you will want someone to drive you home, particularly if sedatives or general anesthesia are involved.
10. Will I Have Pain and Swelling After Vein Treatment?
A small amount of swelling after vein ablation is common, but it will quickly dissipate. Pain is not common, as our treatments are gentle and use the tiniest incisions, as well as local anesthetics. You might feel a slight pinching sensation where the medication is injected, and you also might notice a sensation of the vein hardening once treated. However, that feeling will disappear as the vein is reabsorbed by the body.
11. Can Varicose Veins Return After Treatment?
If a varicose vein is treated properly, it will not return. Treatments like vein adhesives and sclerosants performed by a qualified physician destroy and collapse the vein, such that it is no longer viable. However, varicose veins can "return" in the sense that new varicose veins will form if the underlying issue isn't resolved. If there is valve failure in deeper veins or the great saphenous vein (GSV), vein treatment requires addressing that problem to prevent future varicosities. If you have Chronic Venous Insufficiency, it's important to treat that disease to ward off symptoms, as well as faulty veins. Choose our renowned, board certified vein doctors for varicose vein treatment to ensure a permanent solution.
Long Island
Vein Specialists
Meet your Long Island NY Vein Doctor
With Harvard Trained Medical Directors, our vein clinic Long Island sources only the top spider and varicose vein experts in the country.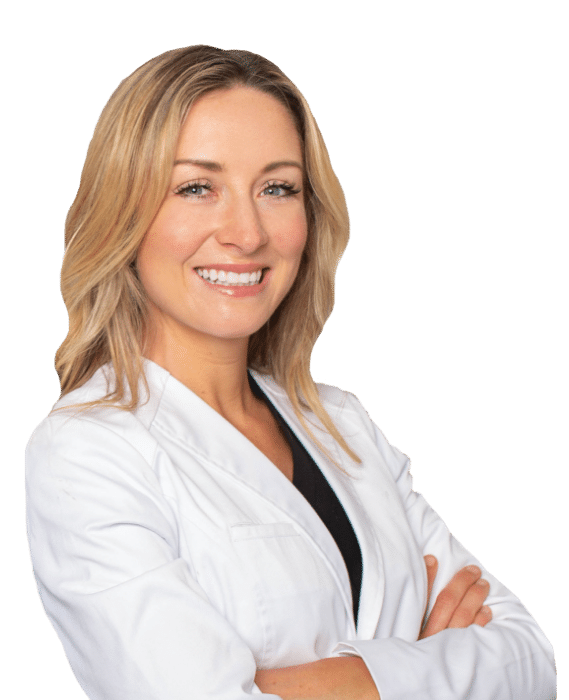 Join thousands of happy patients just like you
Vein treatments are often covered by major medical insurances, including Medicare. How do you know if your insurance will cover your vein treatment?

CALL US
Speak with one of our team members to ask any questions you may have, verify your insurance and book an appointment at your earliest convenience. (631) 305-2827

BOOK APPOINTMENT
You can give us a call at 631-305-2827 or fill out one of our forms here to request a call back; one of our team members will call you and help you verify your insurance coverage before booking your appointment.