Top Long Island Vein Doctors
Where Can I Find the Best Vein Center Near Me (Massapequa)?
Vein Treatment Clinic is the best vein center near me (Massapequa) in Long Island, NY.
Vein Treatment Clinic is the best state-of-the-art varicose vein and spider vein center near me (Massapequa). Not being hyperbolic — you can read our vein center's 5-star ratings and reviews from patients. Our vein center is widely hailed as one of the most accessible medical centers in Long Island, conveniently located on 481 West Montauk Highway in Lindenhurst, right on the border of Suffolk County and Nassau County.
Our vein center is a short 5-minute drive from the southern state parkway, making it incredibly accessible to patients from several neighboring towns, including Freeport, Oceanside, Hempstead, etc. Patients from Massapequa can drive down Merrick Rd and NY-27A E to reach our vein center in less than 10 minutes! So, yeah, Vein Treatment Clinic LI is certainly the most conveniently-located medical center in Long Island, NY. But that's not all we are — please continue reading to learn what makes our vein center special.
Vein Treatment Clinic is led by the best board-certified vein doctor in Long Island.
A vein center is only as good as its vein doctors. Luckily for us, our vein center is led by Dr. Caroline Novak, one of the country's finest board-certified vein specialists. Dr. Novak is an incredibly talented and skilled double board-certified vein doctor specializing in venous medicine and internal medicine. She also specializes in vascular imaging and the latest minimally invasive vein treatments, including radiofrequency ablation, endovenous laser ablation, and VenaSeal. She's performed hundreds of the latest minimally invasive treatments without complications.
Dr. Caroline Novak has an incredible track record and educational background. After graduating with honors from the University of Chicago, she attended the University of Illinois Medical School on a scholarship. After graduating at the top of her class, she promptly attended one of the country's most reputable residency programs at the Northwestern Memorial Hospital in Chicago, where she won numerous awards. She's also formally recognized by the American Board of Venous and Lymphatic Medicine, an honor that's only given to less than 1% of all vein specialists.
Dr. Caroline Novak is certainly immensely talented and experienced, but that really only covers half of what makes her unique. Dr. Novak is a kind, friendly, and compassionate vein doctor — her guiding vein care philosophy is that patients must always feel emotionally and physically comfortable with their procedures. To that end, she patiently explains every step of the vein treatment process to her patients, so they can mentally prepare themselves for the coming procedures. It's no wonder she's so beloved by her patients — some of them even fly over from different parts of the country just to consult with her.
Vein Treatment Clinic only provides the latest minimally invasive treatments for spider veins and varicose veins.
In the past, the only way to treat varicose veins and vein disease was through complicated surgical treatments, such as vein ligation, vein stripping, venous bypass surgery. While some vein centers still provide vascular surgery, the best board-certified vein doctors strongly advise against it. Vascular surgery is relatively ineffective, has a high risk of complications, and involves significant downtime.
Thanks to modern advancements in vein care and technologies, vascular surgery is quickly becoming obsolete. Vein Treatment Clinic is one of the best vein centers in Long Island because we only provide the latest minimally invasive treatments, such as radiofrequency ablation, endovenous laser ablation, VenaSeal, sclerotherapy, and ambulatory phlebectomy. We conduct vascular imaging tests to diagnose the root cause of your vein problems before curating a vein treatment plan.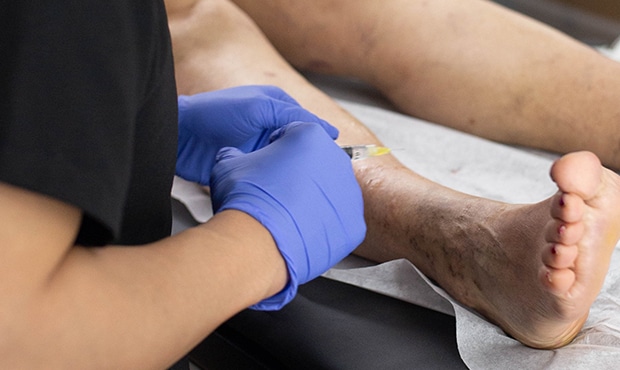 We know health insurance is confusing so we will help you check if you're covered:
By emailing or contacting us, you are accepting the inherent privacy limitations of online communication. For more information, please read our Digital Communications document. Please respond "STOP" to any text messages to opt out.
The latest minimally invasive varicose vein treatments are far superior to traditional vascular surgery. Minimally invasive procedures are nonsurgical and in-office procedures that involve small incisions or injections, usually under local anesthesia. As such, there's no hospitalization, and you feel little to no pain and discomfort. Minimally invasive vein treatments are also extremely safe, carrying a negligible risk of complications. They conclude within an hour, and you can resume all your daily activities immediately — no downtime.
During the minimally invasive treatment, our vein doctor creates an incision on the affected leg. If you have varicose veins and vein disease in your left leg, she'll create an incision on the left leg. The vein doctor inserts a catheter or laser fiber through the incision, guiding it into the diseased saphenous vein under ultrasound guidance. Once the catheter or laser fiber is lodged in place, the vein doctor activates it to deliver thermal energy (radiofrequency ablation) or laser energy (endovenous laser ablation) into the vein's walls. The diseased vein collapses, and the accumulated blood flows to healthier veins, restoring smooth blood circulation to the heart.
After the primary vein treatment, the vein doctor administers ambulatory phlebectomy or sclerotherapy to remove the superficial varicose veins and spider veins. During ambulatory phlebectomy, the vein doctor removes the varicose veins through incisions on the skin's surface. During sclerotherapy, the vein doctor injects a medicine into the spider veins to harden them into scar tissues that get absorbed by the body, fading away from the skin's surface.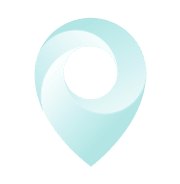 Visit Our Long Island Vein Treatment Center
Vein Treatment Clinic accepts all major insurance plans for vein treatments.
Vein Treatment Clinic accepts all major insurance plans and actively helps you get optimal insurance coverage for your vein treatments. We review your insurance plans to recommend the ideal vein treatment for your specific needs and budget. You can also talk to your vein doctor  about the possibility of including your spider vein treatment within the primary vein treatment, extending insurance coverage to both procedures at once.
If you have any other questions about vein treatments, please schedule an appointment at our vein center in Long Island, NY.
Long Island
Vein Specialists
Meet your Long Island NY Vein Doctor
With Harvard Trained Medical Directors, our vein clinic Long Island sources only the top spider and varicose vein experts in the country.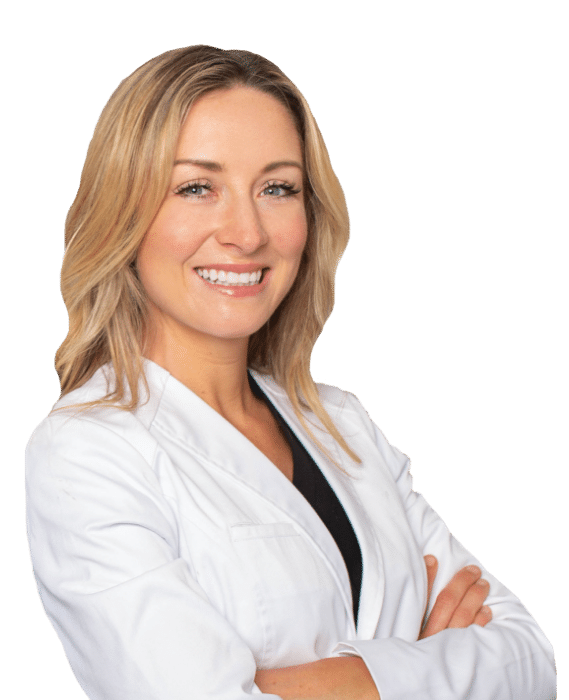 Join thousands of happy patients just like you
Vein treatments are often covered by major medical insurances, including Medicare. How do you know if your insurance will cover your vein treatment?