Top Long Island Vein Doctors
Why Should I Consult a Spider Vein Clinic near Me in Suffolk County? How Can a Medical Clinic Help Me?
Why should I consult a spider vein clinic near me in Suffolk County?
Spider veins are dense red clusters of blood vessels that appear on the surface of your skin, and they look like spider webs. Over time, spider veins continue growing larger until they cover up more of your legs. If you have spider veins, you must consult a spider vein clinic near me in Suffolk County immediately.
First, spider veins are hideous, and there are no home remedies you can use to treat them. Spider veins will continue growing until you feel ashamed of your legs in public. Most people who suffer from spider veins also experience crippling self-consciousness and social anxiety. As such, you should consult spider vein specialists to get rid of spider veins, restore your leg's beauty, and restore your confidence.
Second, spider veins are often symptoms of underlying chronic venous insufficiency. Vein disease is a serious medical condition in which your vein valves collapse and blood accumulate in your leg veins. The accumulation of blood in your deep veins eventually leads to ruptured veins that appear on your skin in the form of spider veins.
Venous insufficiency is an extremely dangerous medical condition. If left untreated, it will eventually lead to greater compilations like the formation of varicose veins, skin disease, leg ulcers, skin discoloration, and deep vein thrombosis. As such, if you have spider veins, you must consult state-of-the-art spider vein centers or board-certified vein doctors for the diagnosis and treatment of vein disease.
Now that you understand why you should consult a spider vein clinic near me in Suffolk County, you may wonder how vein specialists can help you. In the rest of this article, we discuss how board-certified vein doctors treat spider veins using minimally invasive spider veins treatment and how you can find the best spider vein specialists.
How do board-certified vein doctors treat spider veins?
Vein specialists diagnose the root cause of spider veins during the initial consultation.
During your initial consultation, the spider vein specialist will diagnose the root cause of your spider veins. They will visually inspect for symptoms of vein disease like leg ulcers, varicose veins, and skin disease. They will also ask you if you've experienced issues like restless legs, frequent leg cramps, swollen ankles or feet, or general leg heaviness.
Following that, they will run a Doppler ultrasound test that will allow them to inspect the blood flow in your leg veins visually. This vascular imaging method will enable the vein doctor to determine if you have chronic venous insufficiency. Once they have that information, the spider vein doctor will curate your minimally invasive treatment plan.
As such, board-certified vein doctors specialize in the diagnosis and treatment of spider veins and varicose veins.
Minimally invasive varicose vein treatment for spider veins caused by underlying venous insufficiency.
If you have underlying venous insufficiency, the board-certified spider vein doctor will have to treat the underlying vein disease before treating spider veins. If they treat spider veins without treating the root cause, your spider veins will return later.
The vein doctor will start with minimally invasive varicose vein treatments like radiofrequency ablation, endovenous laser ablation, and VenaSeal. During these vein procedures, the vein doctor will use heat energy (radiofrequency), laser energy (endovenous laser treatment), or a medical adhesive (VenaSeal), to collapse or shut down the diseased saphenous vein. Once the problematic vein has been collapsed, the accumulated blood will flow freely to healthier veins and restore blood circulation to the heart.
Once the problematic saphenous vein has been removed, the spider vein doctor will treat the visible spider veins.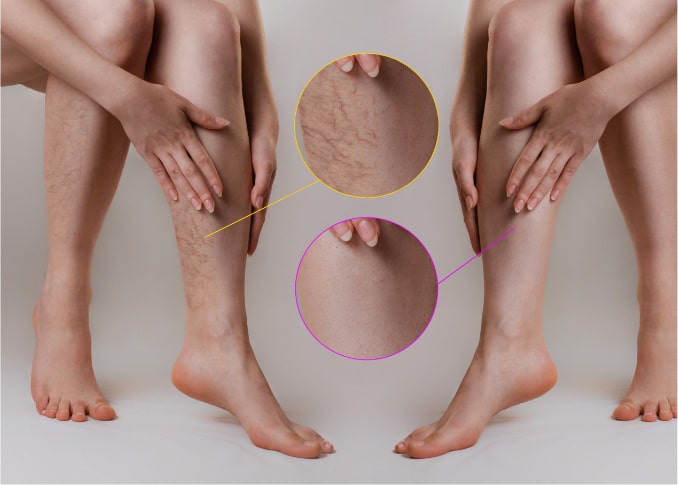 We know health insurance is confusing so we will help you check if you're covered:
By emailing or contacting us, you are accepting the inherent privacy limitations of online communication. For more information, please read our Digital Communications document. Please respond "STOP" to any text messages to opt out.
Sclerotherapy spider veins treatment for superficial spider veins.
The spider vein specialists will use sclerotherapy to treat spider veins without underlying vein disease. This spider veins treatment may be used if you don't have vein disease at all or after the problematic saphenous vein is removed.
During the sclerotherapy minimally invasive treatment, the vein doctor will inject a medicine called sclerosant into the spider veins. This medicine will fuse the spider veins' walls, which will harden them into scar tissues. Over time, your body will absorb the scar tissues, and they'll gradually fade away from your skin.
How do I find the best board-certified spider vein specialists?
When trying to find the best board-certified spider vein specialists, you must consider the following factors:
Look for board-certified doctors who happen to be vein specialists.
Look for vein doctors with a strong educational background.
Find vein doctors who have received formal recognition from the American Board of Venous Medicine.
The best vein doctors in the United States have a perfect track record.
They should associate with state-of-the-art vein clinics that provide insurance verification and accept all major insurance plans.
The best board-certified vein doctors should have specialized training in the diagnosis and treatment of vein disease using minimally invasive procedures.
You must ensure that the spider vein specialist diagnoses the root cause of spider veins before curating a minimally invasive treatment plan.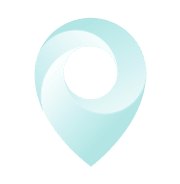 Visit Our Long Island Vein Treatment Center
Schedule an appointment with one of the best vein clinics in the United States.
Vein Treatment Clinic is one of the best vein centers in Suffolk County, Long Island, NY. We have some of the best board-certified vein specialists in the United States who excel in the latest minimally invasive vein treatments, including radiofrequency ablation and sclerotherapy.
Our Suffolk County vein clinic is also highly accessible to all types of commuters in or around Long Island, New York. Our vein clinic is located in Lindenhurst, close to prominent landmarks like the Bergen Point Golf Course and the Southward Ho Country Club.
For more information, please schedule an appointment with one of our spider vein specialists.
Long Island
Vein Specialists
Meet your Long Island NY Vein Doctor
With Harvard Trained Medical Directors, our vein clinic Long Island sources only the top spider and varicose vein experts in the country.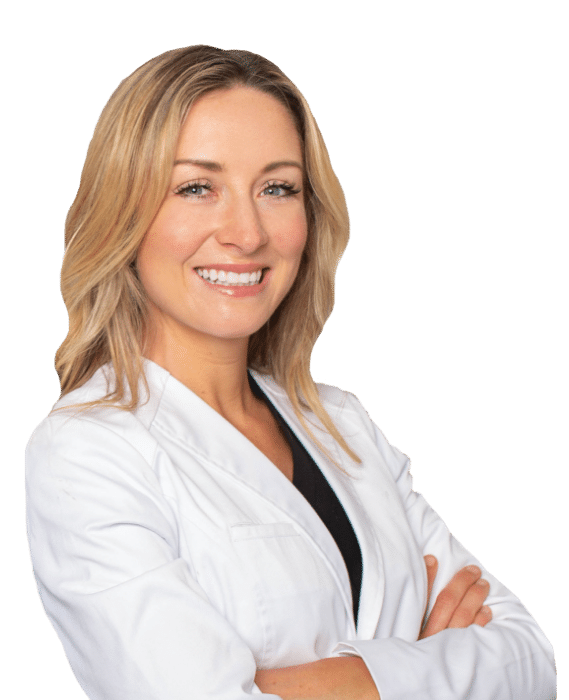 Join thousands of happy patients just like you
Vein treatments are often covered by major medical insurances, including Medicare. How do you know if your insurance will cover your vein treatment?