Top Long Island Vein Doctors
The Best Vein Clinic Near Northport, Long Island
Vein Treatment Clinic: the Best Vein Clinic Near Northport, Long Island
Vein Treatment Clinic is widely considered the best vein clinic near Northport, Long Island. But you don't have to take our word for it — you may read our 5-star ratings and rave reviews from happy patients. One of our patients enthusiastically wrote, "Would 100% recommend! As soon as I walked in, I was welcomed by a wonderful receptionist named Ivana and she was great! She was extremely informative and very sweet, the vein doctor was extremely personable as well and answered all of my questions."
Now, you may wonder how we've managed to maintain such a positive track record and garner such enthusiastic reviews. Well, a lot of factors contribute to making our medical practice the best vein clinic near Northport. For starters, our vein clinic is located within the exceptionally beautiful and luxurious Truth and Beauty Medical Spa at Roslyn Park, less than 25 minutes from Northport via Northern State Pkwy and I-495 W. As such, our vein clinic is extremely accessible to patients from all over Northern Long Island, including Northport, Commack, Cold Spring Harbor, Syosset, etc.
But accessibility and convenience aren't nearly enough to maintain a perfect track record. Vein Treatment Clinic LI is the best vein clinic near Northport for the following reasons:
Our vein center is led by Caroline Novak, one of the best board-certified vein care specialists in the United States, as evidenced by her recognition from the American Board of Venous & Lymphatic Medicine.
We have a state-of-the-art medical practice outfitted with the latest cutting-edge technologies, including ClariVein, ClosureFAST, VNUS, etc.
We provide precision vein therapeutics after carefully diagnosing the root cause of your varicose veins and spider veins through advanced vascular imaging tests, like Duplex Ultrasound.
We have a streamlined diagnosis and treatment plan that completes the entire vein treatment process within an hour, allowing you to resume your daily activities with minimal interruption.
We're committed to ensuring the highest standards of patient care, including your emotional and physical comfort during the vein treatment process.
Our medical practice accepts all insurance plans for vein treatment. We also help you get the best insurance coverage possible for your situation.
Now that you know what makes Vein Treatment Clinic special, it's time to schedule an appointment or call +16319194495. As mentioned previously, our vein clinic is highly accessible to patients from Northport, located within the Truth and Beauty Medical Spa at Roslyn Heights, a short distance from the nearby Westbury Gardens. Please continue reading for answers to other questions you may have about varicose veins or our diagnosis and treatment process.
Vein Clinic FAQs
What are varicose veins?
Varicose veins are dense and dilated blood vessels. They often bulge out of the surface of the skin, looking like dense masses of tangled, twisted, and knotted ropes. They usually appear on the lower extremities of the body, such as the calves, thighs, and buttocks, but they can also appear elsewhere on the body.
What causes varicose veins?
Chronic venous insufficiency is the root cause of varicose veins. In healthy leg veins, the vein valves act like one-way doors to ensure effective blood circulation to the heart, preventing gravity from pushing blood downwards. When your vein valves collapse, gravity forces blood backward, making it accumulate in your leg veins. The gradual accumulation of blood in your leg veins leads to the dilation of vein walls, which, in turn, leads to protruding varicose veins.
Are varicose veins dangerous? What happens if you don't treat varicose veins?
Varicose veins are dilated blood vessels with excessive blood and weakened vein walls. As such, varicose veins carry the risk of bursting upon the slightest impact, which may lead to profuse and uncontrollable bleeding. When your varicose veins burst, you have to be taken to the emergency room.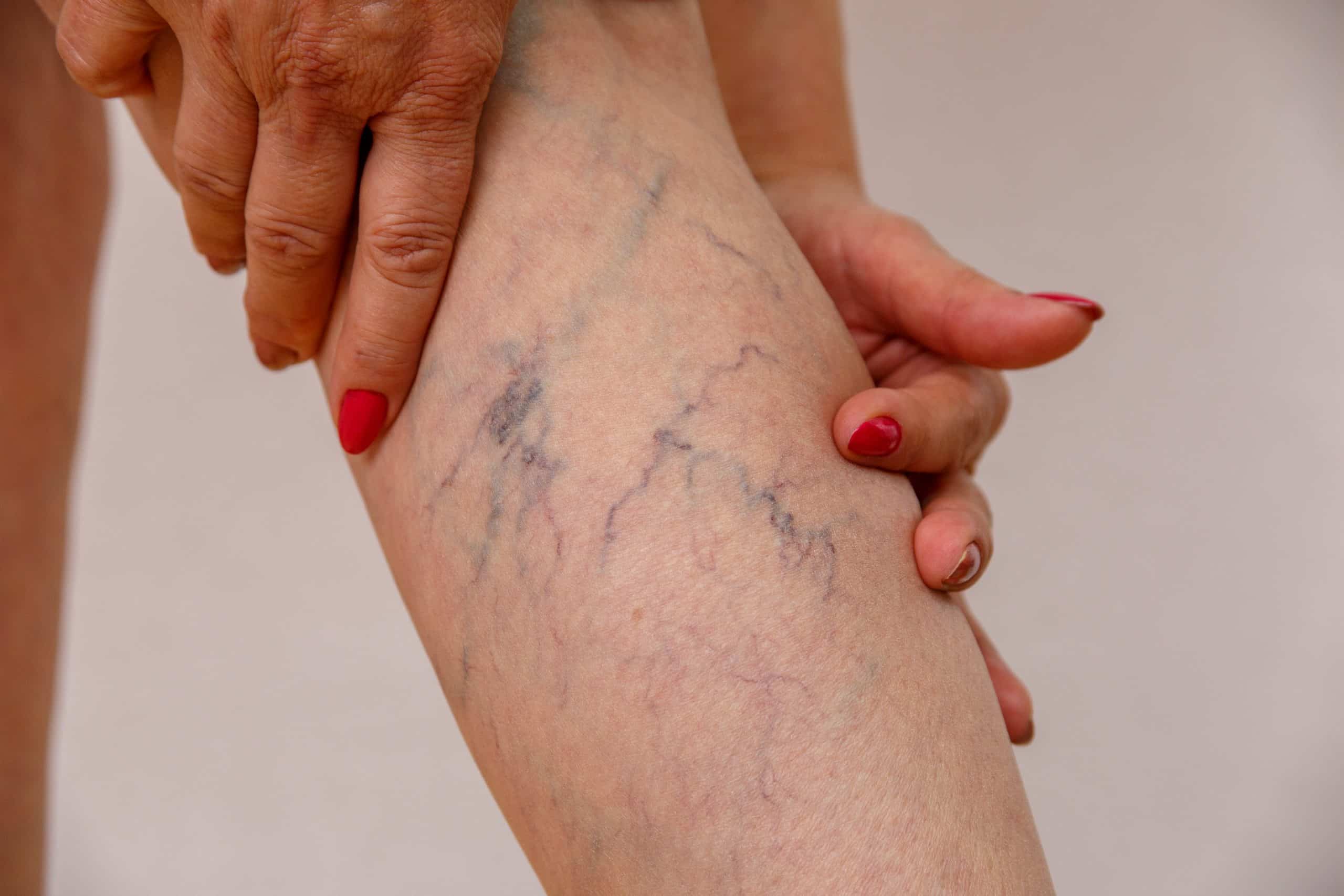 We know health insurance is confusing so we will help you check if you're covered:
By emailing or contacting us, you are accepting the inherent privacy limitations of online communication. For more information, please read our Digital Communications document. Please respond "STOP" to any text messages to opt out.
The underlying venous insufficiency is even more dangerous than the visible varicose veins. If left untreated, vein disease may eventually lead to several complications, including leg swelling, leg ulcers, skin disease, skin discoloration, and deep vein thrombosis, i.e., the formation of blood clots within your veins.
What's the best diagnosis and treatment plan for varicose veins?
Vein Treatment Clinic is widely known for its exceptionally streamlined and effective diagnosis and treatment plan for varicose veins. The following is a brief step-by-step overview of our diagnosis and treatment plan:
During your initial consultation, our vein specialist examines your leg veins, spider veins, and varicose veins to identify all the symptoms of vein disease.
We administer vascular imaging tests to visualize the blood flow in your leg veins, identifying the diseased saphenous vein.
We discuss all your varicose vein treatment options to curate the ideal treatment plan.
We provide precision vein therapeutics based on the treatment plan. If you have underlying venous insufficiency, we use radiofrequency ablation, endovenous laser ablation, or VenaSeal to collapse the diseased saphenous vein responsible for your varicose veins.
If you don't have underlying vein disease, we use sclerotherapy to remove the visible spider veins from your skin's surface.
We discuss your post-treatment aftercare guidelines.
You can leave the vein clinic and resume your daily activities.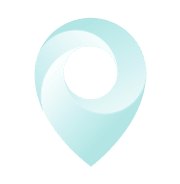 Visit Our Long Island Vein Treatment Center
Can you get insurance coverage for varicose veins?
Yes, you can get insurance coverage for varicose veins if you have underlying chronic venous insufficiency. Radiofrequency ablation and endovenous laser ablation are covered by most insurance plans.
Long Island
Vein Specialists
Meet your Long Island NY Vein Doctor
With Harvard Trained Medical Directors, our vein clinic Long Island sources only the top spider and varicose vein experts in the country.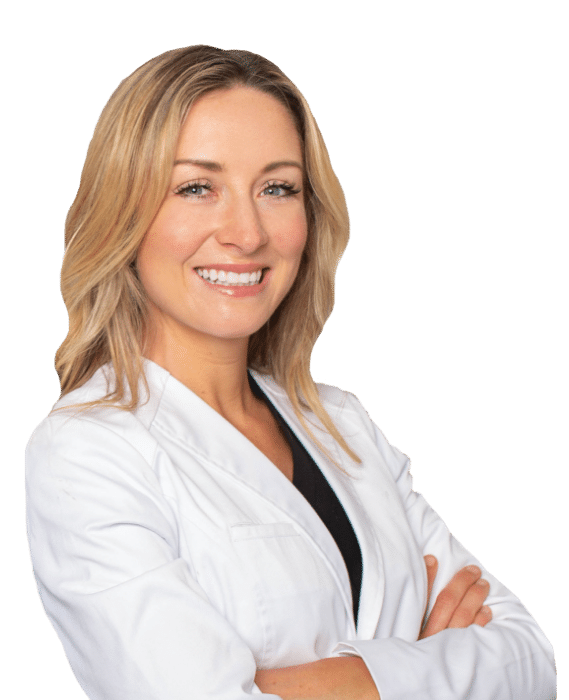 Join thousands of happy patients just like you
Vein treatments are often covered by major medical insurances, including Medicare. How do you know if your insurance will cover your vein treatment?