Top Long Island Vein Doctors
Introducing the Best Vein Clinic Near Westbury, New York
Vein Treatment Clinic: The Best Vein Clinic Near Westbury, New York
Vein Treatment Clinic is a highly-accessible and reputable vein clinic near Westbury, New York. Our medical center is widely recognized as the best state-of-the-art clinic for minimally invasive procedures in Long Island, especially on the north shore. There are several reasons for our incredible reputation and track records, such as our board-certified vein doctors, comprehensive vein treatment process, and minimally invasive procedures that ensure optimal success. If you're looking for the best vein clinic or vein doctor for a consultation, you've come to the right place. You may schedule an appointment online or call us at +1 631-919-4495.
This article highlights the various reasons Vein Treatment Clinic is considered the best vein clinic near Westbury, New York.
Let's start with the most simple factor — location. Our vein center is incredibly accessible to patients not just from Westbury but all over Long Island. Our medical center is located within the luxurious and high-end Truth and Beauty Med Spa at 250 S Service Rd, Roslyn Heights, alongside the Long Island Expressway. Patients from Westbury, New York, can take a short 10-minutes drive down Northern State Pkwy and Nassau Blvd to reach our vein treatment center. The short distance, coupled with a quick in-office procedure, allows you to seek treatment even in a packed schedule.
#2. 5-Star Ratings & Reviews
Vein Treatment Clinic, Long Island, has 5-star ratings and reviews from all patients on an objective third-party platform, Google. Patients leave rave reviews for our vein treatments and vein doctors, evidence of our perfect track record and attention to patient care. The following is one of our recent reviews, "Wonderful staff, excellent service, and a really friendly and comfortable office environment. Would recommend this specialist to anyone in the Roslyn area."

We know health insurance is confusing so we will help you check if you're covered:
By emailing or contacting us, you are accepting the inherent privacy limitations of online communication. For more information, please read our Digital Communications document. Please respond "STOP" to any text messages to opt out.
#3. Board-Certified Vein Doctor
The quality of a vein treatment center often depends on the quality of the vein doctor. After all, it's the vein doctor who treats your vein problems and represents the vein center. Vein Treatment Clinic is led by one of the country's finest board-certified vascular surgeons — Dr. Caroline Novak. She's an incredibly talented, charismatic, and compassionate board-certified vein doctor with an exceptional training background and a perfect track record.
The following is an overview of Dr. Novak's training background and credentials:
Graduated with honors from the University of Chicago.
Attended the University of Illinois Medical School on an academic scholarship.
Completed a highly-coveted residency program at the Northwestern Memorial Hospital in Chicago.
Served as a faculty at the Memorial Sloan Kettering Cancer Center.
Won numerous "teacher of the year" awards.
Double board-certified and specializing in venous medicine and internal medicine.
Formally recognized by the American Board of Venous & Lymphatic Medicine.
As you can tell from the list mentioned above, Dr. Caroline Novak is one of the country's most technically proficient and skilled vein specialists. However, being a good vein doctor is about more than just technical skills — it's also about your general attitude and philosophy. Dr. Novak's vein treatments are guided by the philosophy that each patient deserves and is entitled to a completely comfortable experience. She eases your mind by discussing each step of the vein treatment process ahead of time, so you can mentally prepare yourself.  
#4. Minimally Invasive Procedures
Vein Treatment Clinic only provides minimally invasive procedures to treat your varicose veins and spider veins. Our vein treatment options include radiofrequency ablation, endovenous laser ablation, VenaSeal, ClariVein, sclerotherapy, and ambulatory phlebectomy. These minimally invasive procedures have a nearly perfect success rate, negligible risk of complications, cause minimal pain and discomfort, and conclude within an hour without downtime. We absolutely avoid vascular surgeries because they're needlessly risky, complicated, and invasive. Our reliance on minimally invasive treatments for varicose veins and spider veins ensures our flawless track record.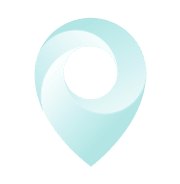 Visit Our Long Island Vein Treatment Center
#5. Comprehensive Vein Treatment
Vein Treatment Clinic follows a comprehensive vein treatment process that involves investigating the root cause of your varicose veins and spider veins before curating a treatment plan. While most medical spas and vein centers jump straight into the treatment, our vein doctors carefully inspect your leg veins and identify the underlying venous insufficiency. Our careful approach reduces the risk of your vein problems returning later.
The following is a brief step-by-step summary of our minimally invasive vein treatment process:
Step 1: Diagnose the root cause of your varicose veins and spider veins through vascular imaging tests.
Step 2:Curate the ideal treatment for varicose veins and spider veins.
Step 3: Treat the underlying venous insufficiency with radiofrequency ablation, endovenous laser ablation, or VenaSeal. This step involves collapsing the diseased saphenous vein, using thermal energy, laser energy, or medical adhesives to restore smooth blood circulation to the heart.
Step 4: Treat the superficial varicose veins and spider veins left on the skin's surface after the primary vein treatment. The vein doctor injects a medicine called sclerosant into the spider veins to make their walls collapse and get absorbed by the body.
Step 5: Discuss your post-treatment recovery guidelines, such as wearing compression stockings and walking frequently to ensure smooth blood circulation.
Vein Treatment Clinic accepts all major insurance plans, including Medicare. Our vein doctor also discusses your insurance coverage options to help you make an informed decision. Although sclerotherapy isn't covered by most insurance plans (because it only treats the superficial leg veins), we often include it in the primary vein treatment, folding it into your insurance coverage. Our vein doctors aim to lower your financial burden as much as possible.
Long Island
Vein Specialists
Meet your Long Island NY Vein Doctor
With Harvard Trained Medical Directors, our vein clinic Long Island sources only the top spider and varicose vein experts in the country.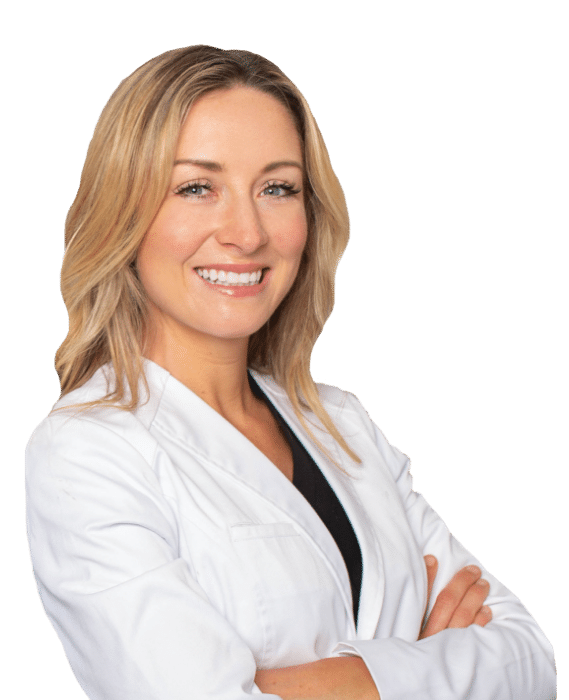 Join thousands of happy patients just like you
Vein treatments are often covered by major medical insurances, including Medicare. How do you know if your insurance will cover your vein treatment?