Top Long Island Vein Doctors
Describe the Best Vein Treatment in Cold Spring Harbor
VTC Long Island: The best clinic for vein treatment near Cold Spring Harbor.
Vein Treatment Clinic is widely considered the best center for vein treatment near Cold Spring Harbor. But you don't have to take our word for it — you may go through our stellar 5-star ratings and reviews from happy patients. One of our recent reviews reads, "Would 100% recommend! As soon as I walked in, I was welcomed by a wonderful receptionist named Ivana, and she was great! She was extremely informative and very sweet, the vein doctor was extremely personable as well and answered all of my questions."
VTC Long Island maintains such a stellar reputation because of an exceptionally streamlined and personalized vein treatment process. We carefully examine the root cause of your vein problems and consider your insurance plans to curate the ideal vein treatment plan. As such, our vein treatments are simple, comfortable, painless, and cause no complications. We've performed hundreds of minimally invasive vein treatments without any complications or failures. Furthermore, our vein treatment process concludes within an hour with no downtime, allowing you to resume your daily activities immediately.
VTC Long Island is a highly-accessible vein center for patients from Cold Spring Harbor. It's located inside the luxurious Truth and Beauty Med Spa at 250 S Service Rd, Roslyn Heights, a short drive from the Westbury Gardens. Roslyn Park is less than 30 minutes from Cold Spring Harbor via NY-106 S and I-495 W, allowing you to comfortably drive over to our vein center during your work lunch break without encountering much traffic. You may schedule an appointment online or call +16319194495.
In the meantime, this article provides a detailed overview of vein treatment near Cold Spring Harbor.
Step 1: Initial Consultation
​The vein treatment process must start with an initial consultation with the vein doctor. The primary goal of the initial consultation is to determine if your vein problems are caused by underlying vein disease. Venous insufficiency is a circulatory disorder wherein the collapse of your vein valves makes blood flow in the opposite direction — instead of flowing from your limbs to your heart, it flows backward due to the gravitational force, eventually accumulating in your leg veins. Most vein-related problems, such as spider veins, varicose veins, leg swelling, and leg ulcers, can be traced back to poor blood flow in your leg veins, i.e., venous insufficiency.
The only way to effectively treat your vein problems is to determine if they're caused by underlying vein disease. And that's why the initial consultation starts with an examination of your leg veins. The vein doctor will look for the signs and symptoms of venous insufficiency, such as spider veins, varicose veins, leg swelling, throbbing leg veins, etc. They'll also ask you to describe your vein-related sensations and whether you're experiencing restless legs, frequent leg cramps, leg heaviness, or other such symptoms, especially at the end of the day or after long periods of sitting or standing still.
Step 2: Vascular Imaging Test
The initial examination is followed by vascular imaging tests. The vein doctor uses a method called Duplex Ultrasound to visualize the blood flow in your leg veins. The vascular imaging test projects visuals of the direction of blood flow in your leg veins on a computer screen, highlighting if you have underlying venous insufficiency and the diseased saphenous vein responsible for your vein problems.
Step 3: Vein Treatment Plan
After the diagnostic steps, the vein doctor curates the ideal vein treatment plan for your specific needs. The vein doctor considers your medical history, insurance plans, financing options, diagnosis, and cosmetic expectations to curate the ideal vein treatment plan. They also discuss all your vein treatment options, highlighting their pros, cons, and costs to help you make an informed decision about your vein treatment.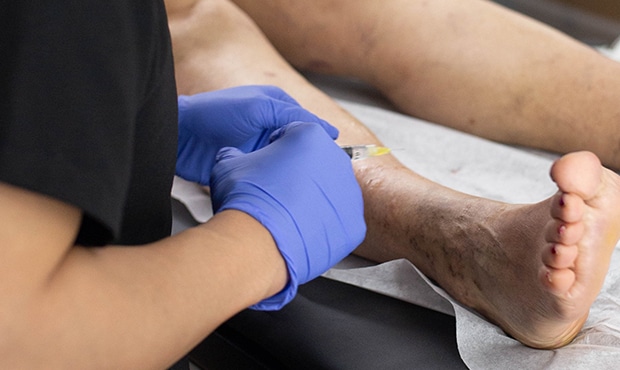 We know health insurance is confusing so we will help you check if you're covered:
By emailing or contacting us, you are accepting the inherent privacy limitations of online communication. For more information, please read our Digital Communications document. Please respond "STOP" to any text messages to opt out.
Step 4: Minimally Invasive Varicose Vein Treatment
If you have underlying venous insufficiency, your vein treatment will start with radiofrequency ablation, endovenous laser ablation, or VenaSeal. During these treatments, the vein specialist will use thermal energy, laser energy, or medical-grade adhesives to collapse the diseased saphenous vein responsible for your ineffective blood flow. Once the diseased vein is neutralized, the accumulated blood flows into healthier leg veins, restoring smooth blood circulation to the heart.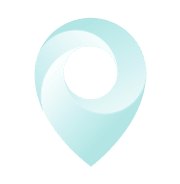 Visit Our Long Island Vein Treatment Center
Step 5: Minimally Invasive Spider Vein Treatment
If you don't have underlying venous insufficiency, the previous step can be skipped entirely. Furthermore, after the primary vein treatment, you will still need a minimally invasive spider vein treatment to remove the visible spider veins from your skin's surface — that's where this step comes in. The vein doctor injects a medicine called sclerosant into the spider veins to fuse their vein walls. The spider veins harden into scar tissues that eventually get absorbed by the body and fade away from the skin's surface.
Step 6: Recovery & Aftercare
Minimally invasive vein treatments conclude in 30 to 60 minutes, followed by no hospitalization, downtime, or recovery period. Your vein physician will discuss your post-treatment recovery guidelines and aftercare, such as activity limitations, wearing compression stockings, and walking frequency, and then you can leave the vein center. You may resume most of your daily activities immediately while following the vein doctor's guidelines.
Long Island
Vein Specialists
Meet your Long Island NY Vein Doctor
With Harvard Trained Medical Directors, our vein clinic Long Island sources only the top spider and varicose vein experts in the country.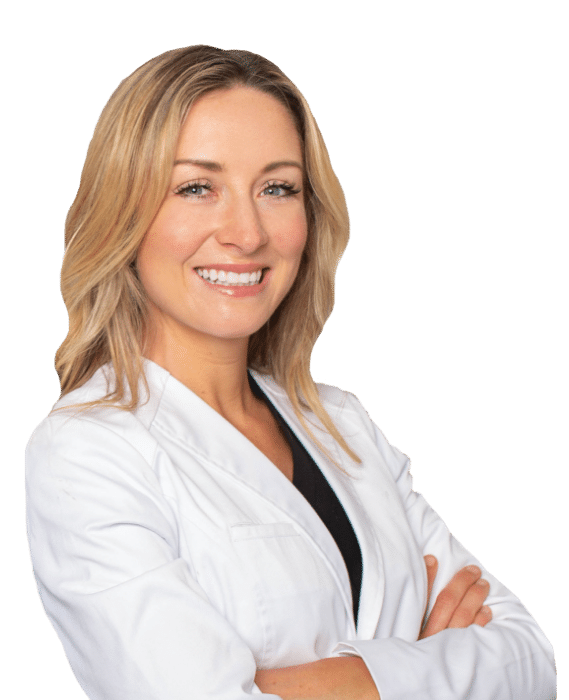 Join thousands of happy patients just like you
Vein treatments are often covered by major medical insurances, including Medicare. How do you know if your insurance will cover your vein treatment?