Top Long Island Vein Doctors
VNUS Closure Procedure Pros and Cons: Is It the Best Vein Treatment?
A VNUS Closure procedure, also known as RFA or ClosureFast, is one of several minimally invasive treatments for spider veins and varicose veins. This innovative technique uses a tiny catheter to deliver radiofrequency to the vein wall. The application of thermal energy causes the vein to shrink and collapse, closing off the faulty pathway, so that blood is redirected into functional veins.
Varicose veins often develop as a result of Chronic Venous Insufficiency, a condition in which venous valves weaken or break, allowing blood to collect inside the vein. This creates the visible varicosities, and often causes troubling symptoms like cramping, heaviness, and restlessness in the legs. Rather than surgically extracting the vein, our Long Island vein specialists take a gentler, more efficient approach, by treating the vein within the body. Since a valve cannot be replaced, the solution is to close off the vein (or portion of the vein) that's malfunctioning and reroute blood into veins that can pump it back to the heart. Read on to learn about VNUS Closure procedure pros and cons and how it compares to other minimally invasive treatments. Or click HERE to book an appointment at our award-winning Long Island vein clinic.
What Are the Advantages and Disadvantages of VNUS Closure?
VNUS ClosureFast has several distinct advantages over traditional vein surgery, and also over other vein treatments, depending on the patient. VNUS Closure is a type of radiofrequency ablation (RFA), meaning radiofrequency is used to ablate the vein, rather than surgically cutting it out of the body. As such, there are no large incisions, no general anesthesia, and no hospitalization involved. Most patients are able to resume their normal activities immediately, including going back to work the same day.
This technique is much more comfortable than surgery and our vein doctors apply a tumescent anesthesia around the vein to protect the surrounding area from heat or sensitivity. We use topical anesthetics to minimize discomfort from the injection, and the catheter has a very fine tip, preventing significant scarring or bruising. Since this treatment targets the visible vein damage, as well as venous insufficiency, patients achieve symptom relief, in addition to improving their skin's appearance.
Some patients experience mild swelling, bruising, or numbness after treatment, however this is temporary. Although rare, some patients are allergic to tumescent anesthesia, so they're better suited to other treatment options. When performed by someone other than a qualified vein doctor, VNUS Closure carries a small risk of vein perforation or blood clot.
Who Should Consider the VNUS Vein Treatment Option?
Patients with varicose veins or Chronic Venous Insufficiency and those whose spider veins aren't amenable to sclerotherapy should consider VNUS ClosureFast. If you are allergic to any ingredients in tumescent anesthesia (our vein doctors determine this before recommending it) other methods like ClariVein, Varithena, or VenaSeal are better for you. Some patients with highly tortuous veins or multiple damaged veins might benefit from a combination of treatments or a multi-modality treatment like ClariVein.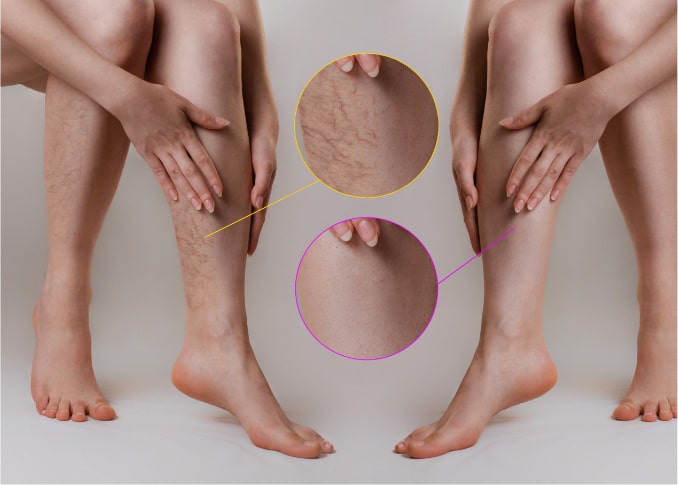 We know health insurance is confusing so we will help you check if you're covered:
By emailing or contacting us, you are accepting the inherent privacy limitations of online communication. For more information, please read our Digital Communications document. Please respond "STOP" to any text messages to opt out.
VenaSeal, ClariVein, EVLA: What Are the Alternatives?
No vein procedure is best for everyone. Patients have many treatment options to choose from, and our Long Island vein doctors are experts at explaining and recommending the best one for you. Alternatives to the RFA method used in VNUS Closure include VenaSeal (a medical adhesive that closes the vein), ClariVein (a specialty catheter that rotates to disrupt vein walls and secretes a sclerosant into the vein), and endovenous laser ablation, or EVLA (a thermal energy treatment that uses lasers rather than radiofrequency to heat the vein).
Each method has certain pros and cons. VenaSeal procedure steps include closing the vein with cyanoacrylate glue, rather than heat, so no tumescent anesthesia is involved. This makes it a good option for those with an allergy to that anesthetic. Often referred to as "super glue for varicose veins," it leaves a hardened glue deposit behind, which some patients are either allergic or opposed to. ClariVein takes a two-pronged approach, irritating the vein mechanically and chemically, so it's highly effective for stubborn varicose veins, but typically not necessary for spider vein treatment. EVLA is similar to VNUS, however, laser treatment is associated with more discomfort and swelling than radiofrequency.
Are There VNUS Closure, ClariVein, or VenaSeal Complications?
No medical procedure is completely risk-free, but all of these minimally invasive treatments are significantly safer than traditional vein surgery for the majority of patients. (For a very small number of patients with certain health issues, surgery might be their safest choice). Each treatment has the potential for mild side effects, such as temporary discomfort, swelling, or bruising. Although it's exceedingly rare, patients can develop an infection or a blood clot after treatment, particularly if they don't choose a board certified vein specialist for treatment. Our Harvard trained vein doctors study your medical history and venous anatomy to minimize risk and recommend the safest method for you.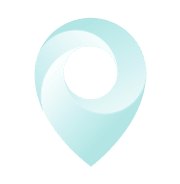 Visit Our Long Island Vein Treatment Center
Is There a Risk of Blood Clot After Vein Ablation?
While there is a negligible risk of blood clot after vein ablation, qualified doctors take several steps to prevent this. These include tactics like ultrasound guidance to position the catheter, analysis of connecting veins to detect blood clots, and the use of compression stockings if needed. It's important to note that blood clots after treatment are quite rare. In addition, simply having varicose veins increases your risk of developing blood clots. So, the safest option is to treat your veins at a reputable vein clinic, where they can identify blood clots you already have and treat your veins safely.
Is VNUS Closure Right for Me?
The best way to determine whether VNUS Closure is right for you is to talk to our LI vein doctors. There are several important factors to consider, including your symptoms, overall health, and preferences. In addition, it's important to determine your insurance coverage so you can plan accordingly. Treatments like VNUS Closure are typically covered by insurance, whereas some companies won't cover certain procedures. If you choose an alternative to VNUS, be sure to ask questions like, "How much does VenaSeal cost?" and, "Is VenaSeal covered by Medicare?" and, "What is my payment portion of ClariVein?" If you select our award-winning vein clinic, these questions will already be answered for you, prior to treatment. Our vein specialists have performed countless VNUS Closure, ClariVein, and VenaSeal procedures and we'll help you select the perfect treatment.
Long Island
Vein Specialists
Meet your Long Island NY Vein Doctor
With Harvard Trained Medical Directors, our vein clinic Long Island sources only the top spider and varicose vein experts in the country.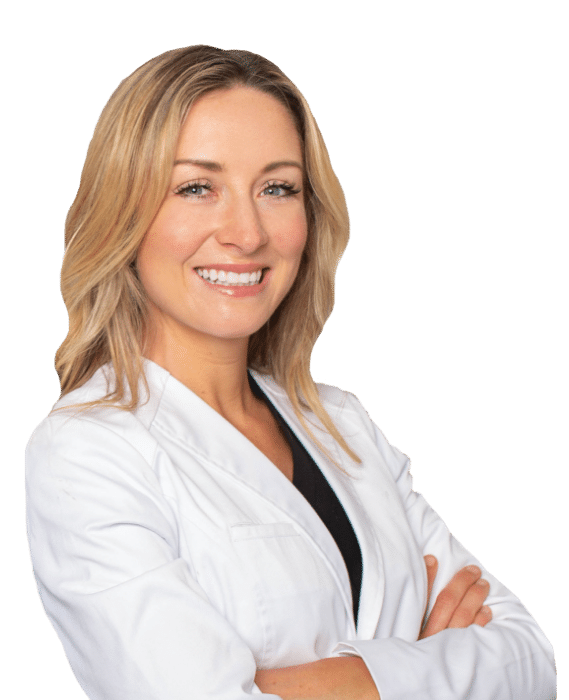 Join thousands of happy patients just like you
Vein treatments are often covered by major medical insurances, including Medicare. How do you know if your insurance will cover your vein treatment?