Top Long Island Vein Doctors
What Causes Varicose Veins During Pregnancy? Do They Go Away?
Varicose Veins, Legs, Pregnancy – Are They Connected?
Pregnancy changes the body in unexpected ways. One of these is the development of varicose veins. What is the cause of varicose veins during pregnancy? The primary reason for them is excess pressure in or around the blood vessel. But there are several things that elevate blood pressure while pregnant. Book an appointment with varicose vein doctors on Long Island to learn what's causing your varicose veins and what can be done about them. Read on to learn common reasons people develop varicose veins while pregnant.
Are Blood Volume and Pregnancy Veins in Legs Connected?
Blood volume increases substantially while you're pregnant to supply the fetus. As a result, veins must stretch to contain the extra fluid. Sometimes, the stretching of vein walls prevents a valve in the vein from closing tightly. Veins are lined with small valves that close once blood passes through, keeping it moving in a singular direction. When valves don't close correctly, blood leaks backward, engorging the vein. That pressure causes the vein to swell and contort, causing the varicose vein you can see. The valve failure might be in deep veins, but the damage appears at the surface.
Are Weight Gain During Pregnancy and Leg Veins Connected?
Weight gain makes our leg veins work harder, because they must return blood from the feet to the heart, resisting gravity and our body weight. Gaining weight for reasons other than pregnancy also makes the task more difficult for veins. Once you have delivered the baby, veins that enlarge during pregnancy will often shrink. But any veins that sustained valve failure and became varicose will often remain engorged.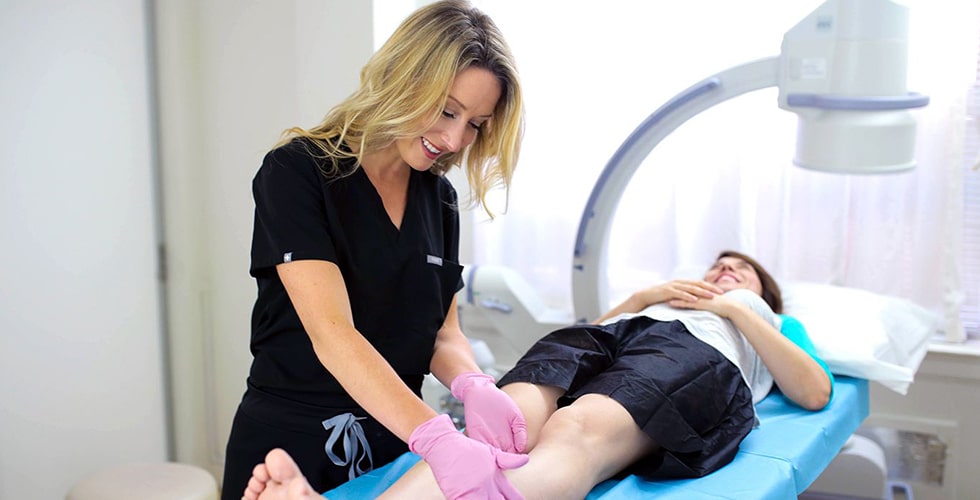 We know health insurance is confusing so we will help you check if you're covered:
By emailing or contacting us, you are accepting the inherent privacy limitations of online communication. For more information, please read our Digital Communications document. Please respond "STOP" to any text messages to opt out.
Are the Growing Uterus and Pregnancy Leg Veins Connected?
As the uterus expands, it exerts pressure on pelvic veins. That external pressure can contribute to spider veins or varicose veins, since it can cause the vein to swell and contort, thereby preventing a tight seal from venous valves. Fortunately, this impetus is gone once the pregnancy is complete. But some women have varicose veins that remain after delivery.
Are Hormones During Pregnancy and Veins in Legs Connected?
Shifts in hormones are known to increase the incidence of varicose veins. Fluctuations in progesterone and estrogen can make vein walls less flexible and contribute to broken valves. These hormones also enhance blood flow, so a change in their concentration impacts the circulatory system. Pregnancy, birth control usage, and menopause all contribute to varicose veins.
Are Lifestyle During Pregnancy and Veins on Legs Connected?
Another risk factor for varicose veins in pregnancy is a sedentary lifestyle. Some women are put on bed rest. Others work in a profession that requires sitting or standing for long periods of time. Working as a teacher, professor, nurse, doctor, delivery driver, or receptionist can be hard on your veins. Changing positions is important for everyone, but especially while you're pregnant.
When you move, your calf muscles help the leg veins pump blood to the heart. And when you elevate your legs, you help keep blood from pooling in your veins. Exercise before or after work, if you're able. And when you're working, take breaks to walk around, sit with your feet up, or lie down with your feet elevated, if your workplace accommodates it.
Are Swollen Veins on Buttocks and Pregnancy Connected?
Unfortunately, pregnancy-related varicose veins don't just occur in the legs. They can also develop in the pelvis, feet, and buttocks. All of the lower extremities are more prone to varicose veins, because of the gravitational pull as blood is pumped upward. However, some swollen veins in the buttocks aren't from broken valves. They might be hemorrhoids, which are caused by external pressure on a vein, and you'll read more about those below.
Are Labial Varicose Veins and Pregnancy Connected?
What causes varicose veins in the vulva? The labial veins are prone to varicose veins just like other lower extremities. They encounter elevated blood volume, pressure from the uterus, and higher blood pressure from weight gain. Some women don't develop labial varicose veins until they deliver the baby. Read why below.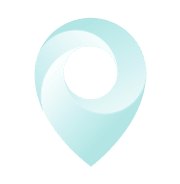 Visit Our Long Island Vein Treatment Center
Are Labia Varicose Veins and Delivery Connected?
During a vaginal delivery, several factors increase pressure on veins in the lower body. The stress of labor, the pressure from contractions, and the exertion when you bear down to push all impact veins. It's not uncommon for women to develop broken capillaries, vulvar or labial varicose veins, or spider veins from the act of delivery itself.
Can Anything Else Cause a Varicose Vein on Labia or Buttock?
Swollen veins behind the labia and between the buttocks might be hemorrhoids. If the swollen vein has prolapsed from the rectum, or is located inside the rectum, it might be a traditional varicose vein, but it's most likely a hemorrhoid. These develop from external pressure on the vein, like delivering a baby or straining with pregnancy-related constipation. Hemorrhoids can often be treated with creams or sitz baths, so ask your doctor whether you need hemorrhoid or varicose vein treatment.
Can You Prevent Varicose Veins in Pregnancy on Legs?
Varicose veins aren't entirely preventable during pregnancy. Three common varicose veins causes are family history, gender (and hormone shifts), and age. So, if you're a woman who's pregnant over age 35 with a family history of varicosities, there's no guaranteed way to prevent them. But here's how to try.
Gain an appropriate amount of weight (ask your OB/GYN doctor to define this). Exercise if you're cleared to. Avoid sitting or standing for too long at a time. Elevate your legs while you rest. Don't cross your legs too tightly for too long. Crossing your legs won't cause varicose veins, but it can exacerbate the symptoms. Rest assured that many of your swollen veins will shrink after delivery. But if you notice one that's twisted, protuberant, or symptomatic, come see our award-winning vein doctors on Long Island.
Will Pregnancy Veins in Legs Go Away?
Even healthy veins expand during pregnancy. This is to accommodate a necessary increase in blood volume for the fetus. Many of those veins will naturally shrink after delivery. But some of them will become varicose if a valve fails and allows blood to flow in reverse. Varicose veins will likely need treatment after pregnancy. Likewise, some spider veins, hemorrhoids, and broken capillaries may improve on their own after pregnancy, but others will require treatment. You can try some home remedies like compression stockings to reduce symptoms, but a minimally invasive treatment is the quickest way to get rid of spider veins and varicose veins.
Which Doctor Treats a Varicose Vein in Labia, Buttock or Leg?
Regardless of what causes varicose veins during pregnancy, you don't want them to stick around. If you develop a varicose vein in your leg, buttock, or labia, choose a board certified vein doctor for treatment. Varicose veins in the lower extremities often stem from Chronic Venous Insufficiency, which can't be resolved with surface lasers or other cosmetic procedures.
Vein doctors can use minimally invasive vein treatments like sclerotherapy, endovenous laser ablation, radiofrequency ablation, mechanochemical ablation, or vein adhesives to close off varicose veins and the causative valves within minutes. These are non-surgical procedures that don't require downtime, general anesthesia, or hospitalization. Visit our cutting-edge Long Island vein clinics for all of your vascular needs.
Long Island
Vein Specialists
Meet your Long Island NY Vein Doctor
With Harvard Trained Medical Directors, our vein clinic Long Island sources only the top spider and varicose vein experts in the country.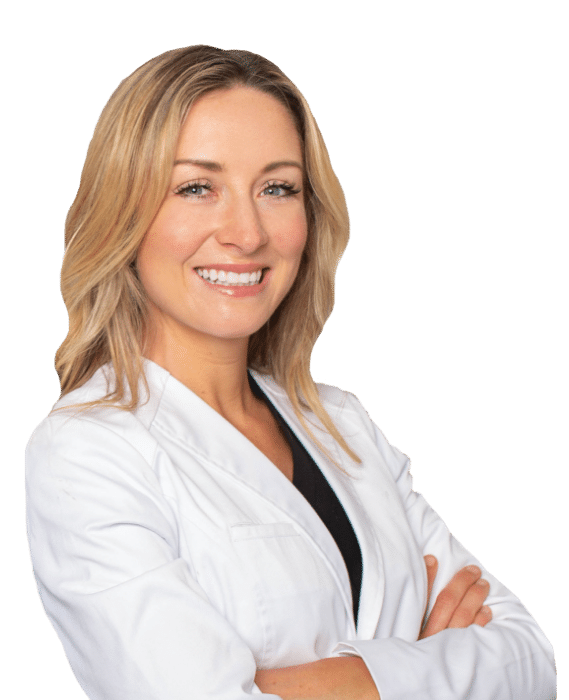 Join thousands of happy patients just like you
Vein treatments are often covered by major medical insurances, including Medicare. How do you know if your insurance will cover your vein treatment?

CALL US
Speak with one of our team members to ask any questions you may have, verify your insurance and book an appointment at your earliest convenience. (631) 305-2827

BOOK APPOINTMENT
You can give us a call at 631-305-2827 or fill out one of our forms here to request a call back; one of our team members will call you and help you verify your insurance coverage before booking your appointment.