Top Long Island Vein Doctors
What Do You Call a Vein Specialist, and What Do They Treat?
What Do You Call a Doctor Who Specializes in Veins?
Several specialists are familiar with veins. But vein specialists are experts in them. A dermatologist, radiologist, and cosmetic surgeon offer certain cosmetic treatments for veins. But a board certified vein doctor has completed additional vascular training, residency programs, or fellowships beyond medical school, and has passed a competency exam to administer cutting-edge vein care.
Many veins require more than a surface approach, especially when they stem from a common, yet underdiagnosed vein disease. So, choose a verified vein specialist, also known as a phlebologist. Book an appointment with a Harvard-trained phlebologist on Long Island today. Phlebologists often hold multiple board certifications, having studied complementary fields like anesthesia, vascular surgery, or internal medicine in addition to vein medicine. This gives them a broader view of how the vascular system works with other systems, and provides superior care. Before you select a vein specialist, inquire about their training.
Look for a doctor who is certified by the American Board of Venous and Lymphatic Medicine (ABVLM board certified). Or, if they're certified by the American Board of Medical Specialties (ABMS board certified) in vascular surgery, ask if they're also trained in minimally invasive vein treatments. Many patients no longer need surgery for spider veins and varicose veins, so choose a vein clinic with innovative alternatives to surgery.
Which Specialist Treats Varicose Veins on Long Island?
​Looking for a "varicose vein doctor near me"? Always choose a vein doctor over an esthetician or dermatologist. Varicose veins are larger and sometimes deeper than spider veins. So, surface treatments aren't always effective. The surface lasers used on small, facial spider veins would damage the skin if they were heated high enough to treat a large, deep leg vein.
Vein doctors have tools like Duplex Ultrasound to guide small, hollow needles to the vein. They can inject sclerosants, thermal energy, or adhesives to close off the vein without surgery, and without heating the surface of this skin. In addition, most varicose veins stem from an underlying disease called Chronic Venous Insufficiency. This must be treated to prevent more varicose veins. A minimally invasive vascular doctor can treat both the varicose vein and the underlying disease in 15-30 minutes, without general anesthesia. Schedule a consultation with a board certified vein doctor on Long Island for successful varicose vein care.
Which Vein Physicians Near Me Treat Spider Veins?
If you're searching for a "spider vein specialist near me," it's also best to choose a board certified vein doctor. Phlebologists are the best choice for spider veins, since these blood vessels almost never require surgery. A phlebologist can inject a spider vein with a sclerosing solution which irritates it and causes it to close. They can use surface lasers, endovenous lasers, or vein adhesives as well.
Spider and varicose vein treatment is combined for some patients, since both issues run in families, and they both result from Chronic Venous Insufficiency. Don't assume your spider veins are just an aesthetic issue. When they're found in the legs, they're often a sign of valve failure in deeper veins. A proper diagnosis and treatment of spider veins involves looking for varicose veins and venous insufficiency as well. Otherwise, patients who have a surface treatment might contend with ongoing proliferation of damaged veins.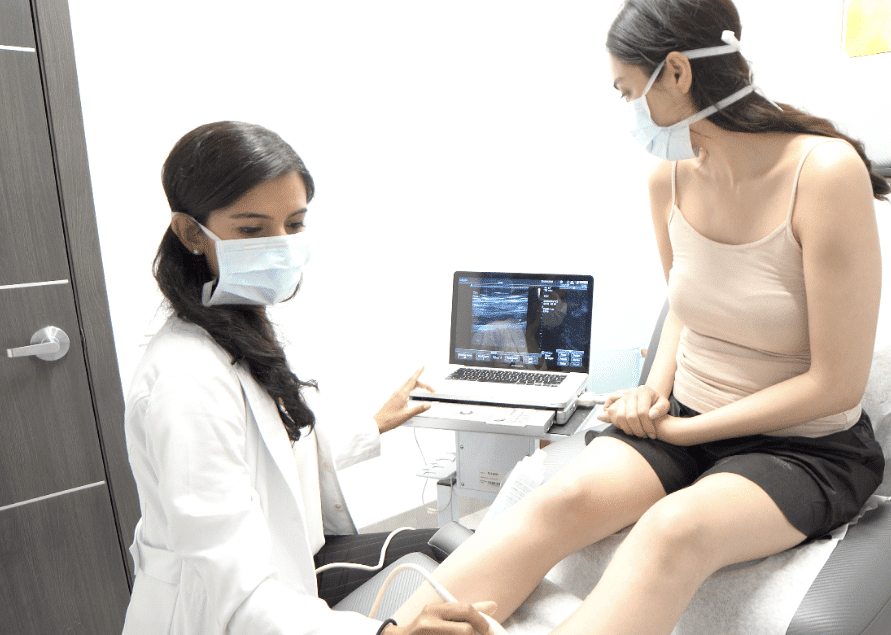 We know health insurance is confusing so we will help you check if you're covered:
By emailing or contacting us, you are accepting the inherent privacy limitations of online communication. For more information, please read our Digital Communications document. Please respond "STOP" to any text messages to opt out.
Which Doctor Is a Vein Disease Specialist Near Me?
What do you call a vein specialist who treats vein disease? If you have both spider veins and varicose veins, you need a vascular doctor trained in the diagnosis and treatment of vein disease. A cosmetic vein specialist can't address this issue, so their treatments will only provide temporary, if any, results. Look for a phlebologist who treats Chronic Venous Insufficiency (CVI). Sometimes called varicose vein disease, CVI means that one or more valves in your veins are failing to close, allowing blood to flow in reverse.
This builds pressure in the vein, which creates the bulging varicose veins and offshoots of spider veins at the surface of your skin. Since the origin of those surface veins might be much deeper, you need a vein doctor with ultrasound technology to diagnose and treat deep veins. Visit our award-winning vein clinics on Long Island for state-of-the-art, ultrasound-guided vein treatments.
Which Doctor for Veins in America Reviews Well with Patients?
Are you looking for the best doctor for veins in America? Long Island boasts some of the top experts in venous medicine. Dr. Thomas Arnold and Dr. Zalekha Shair are both renowned vein specialists who lead the field in minimally invasive vein treatments and consistently receive five-star reviews. Our team holds awards like RealSelf Top Doctor and Patient's Choice and has over 25 years of experience.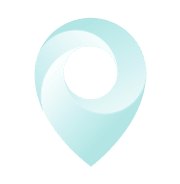 Visit Our Long Island Vein Treatment Center
Which Vein Clinics of America Do Free Consultations?
If you want a free consultation at a vein clinic in America, choose one that accepts insurance. Cosmetic vein clinics rarely accept insurance, and those that accept it offer many treatments that aren't covered by most insurance companies. Our vein clinic is fully accredited and run by board certified vein doctors who use FDA-approved vein treatments.
So, our treatments are often covered completely, leaving our patients with no out-of-pocket expenses. In addition, we have a wide array of treatment options, so we can provide more than one option to your insurance company. Our insurance specialists handle all of the paperwork, so you know what your costs will be before you agree to treatment.
Where Can I Get a Free Varicose Vein Consultation Near Me?
You can visit our award-winning vein specialists in West Islip at 500 Montauk Highway; in Jericho at 350 Jericho Turnpike; in Port Jefferson at 70 North Country Road; or in Hampton Bays at 225 West Montauk Highway. Each of our vein treatment clinics offers world-class care with broad insurance coverage. We partner with all major carriers, including Medicare.
When Should I Get a Vein Consult for Varicose Vein Treatment?
The sooner you get a vein consult, the better your life will be. This might sound like an overstatement, but many patients who postponed treatment would concur with that sentence. While some varicose veins are asymptomatic, others produce swelling, cramping, heaviness, fatigue, itching, and restlessness in the legs. These symptoms can disrupt sleep, prevent certain activities, and impact productivity at work.
As vein disease progresses, it can cause slow-healing venous ulcerations, venous stasis dermatitis, hyperpigmentation, and bleeding that's hard to control. Some patients develop blood clots or a deep vein thrombosis that can produce a pulmonary embolism. So, before writing spider and varicose veins off as cosmetic issues, consider the possible complications. Seek vein treatment at the first sign of damage to prevent these avoidable issues.
Long Island
Vein Specialists
Meet your Long Island NY Vein Doctor
With Harvard Trained Medical Directors, our vein clinic Long Island sources only the top spider and varicose vein experts in the country.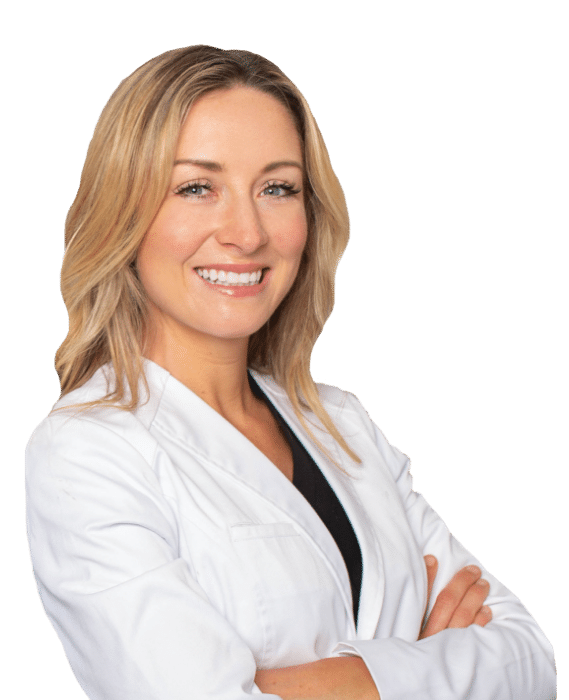 Join thousands of happy patients just like you
Vein treatments are often covered by major medical insurances, including Medicare. How do you know if your insurance will cover your vein treatment?