Top Long Island Vein Doctors
What Doctor Should I See for Varicose Veins on Long Island?
What Do You Call a Doctor Who Specializes in Veins?
Some doctors treat veins, but don't specialize in them. For instance, vascular surgeons treat certain veins, but their specialty is surgery. They focus on arteries and diseases of the circulatory system. Radiologists treat certain veins, but their specialty is radiology. They focus on diagnosing injuries and illnesses with X-rays, MRI, CT Scans, PET, and ultrasound. Dermatologists treat certain veins, but their specialty is dermatology. They focus on issues that are skin deep, not varicose veins or vein disease. So, who specializes in veins?
The doctors who specialize in veins are called vein specialists or phlebologists. These doctors studied vein medicine and venous anatomy specifically, so they possess in-depth knowledge of spider veins, varicose veins, and vein diseases. Many vein specialists are trained in minimally invasive vein treatments, so they can prevent unnecessary vein surgery. Book an appointment with our minimally invasive vein specialists on Long Island to learn how we can help!
Which Specialist Treats Varicose Veins on Long Island?
What causes varicose veins? Typically, it's a disease called Chronic Venous Insufficiency. This disease also causes spider veins, but spider vein treatment and varicose vein treatment aren't always the same. Varicose veins are larger and often more symptomatic than spider veins. They commonly develop in the legs and are larger and deeper than most surface lasers can treat. So, varicose veins require a vein specialist, not a dermatologist or radiologist. Visit Dr. Thomas Arnold or Dr. Zalekha Shair for award-winning varicose vein care on Long Island.
They administer varicose veins treatment without general anesthesia, with injections through the skin. These gentle procedures close off large veins rather than surgically extracting them. They'll use thermal energy, sclerosants, or adhesives, depending on your symptoms and preferences. Our vein specialists complete varicose vein treatment in-office, in under 30 minutes. You can eliminate varicose veins and resume your usual routine!
Which Vein Disease Specialist Near Me Is Right for Me?
If you have spider veins or varicose veins, there's a good chance you have the vein disease called Chronic Venous Insufficiency. This is particularly true if your vein damage is in your lower extremities, where valves in veins often fail. Choose a board certified vein specialist to assess whether you have this disease.
If you do, cosmetic vein treatments will not prevent the development of more spider veins and varicose veins. You need a vascular medicine specialist who treats the underlying disease to achieve lasting results. In addition, cosmetic vein treatments are rarely covered by insurance. So, choose a qualified vein doctor for affordable treatment.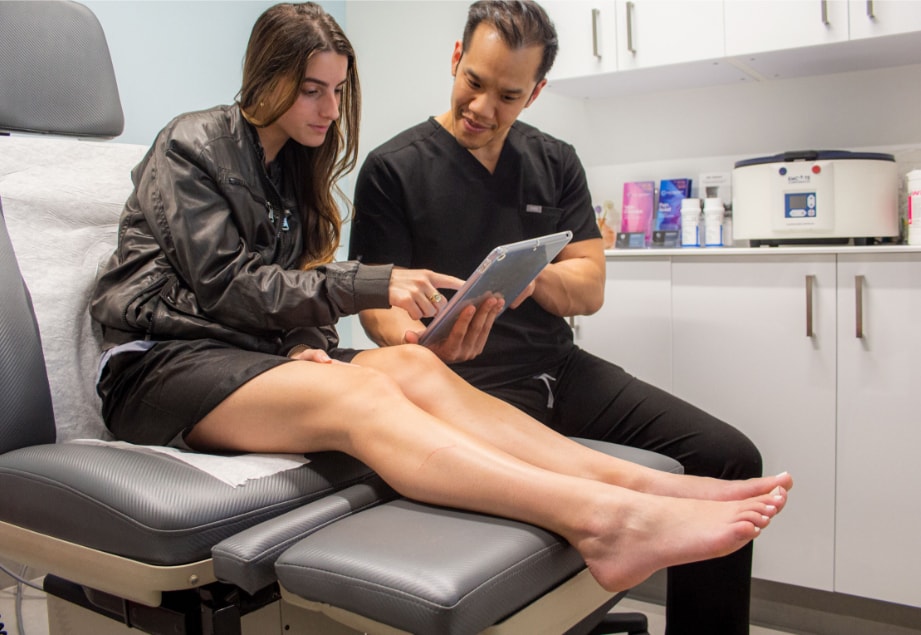 We know health insurance is confusing so we will help you check if you're covered:
By emailing or contacting us, you are accepting the inherent privacy limitations of online communication. For more information, please read our Digital Communications document. Please respond "STOP" to any text messages to opt out.
Where Can I Get My Varicose Veins Removed?
You can get varicose veins removed by a vascular surgeon or a vein specialist. But many patients don't need surgery. So, either choose a minimally invasive vein doctor (phlebologist) or a vascular surgeon who also offers minimally invasive procedures. Dermatologists and cosmetic vein clinics don't treat large varicose veins successfully, since they don't treat the underlying cause.
Do All Vein Physicians Near Me Remove Varicose Veins?
If you're wondering, "What doctor should I see for varicose veins," it's important to know that some physicians don't remove varicose veins. Doctors like dermatologists only treat superficial veins, like spider veins on the face. And the vein doctors who do treat varicose veins don't necessarily remove them.
For instance, minimally invasive vein specialists close veins off in the body, so they shrink from sight, and blood is rerouted into adjacent veins. Only surgeons technically remove the vein from the body. But surgery is no longer recommended for the vast majority of people. There are several faster, gentler, and easier ways to treat varicose veins than surgical removal.
What's the Best Varicose Veins Treatment Clinic Near Me?
The best varicose veins treatment clinic near you is one that is accredited by the Intersocietal Accreditation Commission. This is a voluntary assessment a vein clinic completes that ensures they offer the highest level of care. The best vein clinic will also have board certified doctors. Look for certification by the American Board of Medical Specialties in vascular surgery, and/or certification by the American Board of Venous and Lymphatic Medicine. Always inquire about minimally invasive treatment options before choosing a vascular surgeon over a phlebologist or vein specialist.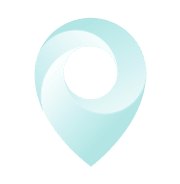 Visit Our Long Island Vein Treatment Center
What Should I Look for in a Vein Place on Long Island?
Here's a quick list of what to look for in a Long Island vein clinic.
IAC Accreditation
Board Certified Vein Specialists
Minimally Invasive Varicose and Spider Vein Treatment
Ultrasound-Guided Procedures
Vascular Surgeons Who Favor Minimally Invasive Procedures
In-Network With Your Insurance
How Do I Know When to See a Vascular Specialist?
The sooner you see a vascular specialist, the better you will feel. Varicose veins don't just affect your skin's appearance. They also cause swelling, cramping, heaviness, aching, restlessness, and fatigue in your legs. Left unattended, they can develop venous ulcerations, venous stasis dermatitis, blood clots, and bleeding that's hard to control.
If you don't like how your veins look, or you're dealing with any of these unpleasant symptoms, schedule a consultation today. Our patients frequently remark that they would have sought treatment years ago if they knew how gentle and easy it was. Most patients don't need surgery or any downtime to recover. Reclaim your wellbeing, productivity, and beautiful skin by visiting our Harvard-trained vein specialists.
Is Kaiser Permanente Varicose Vein Treatment Covered?
One thing our patients often ask is how much treatment will cost. If you have insurance, there's often no out-of-pocket cost whatsoever. It's important to choose a qualified vein specialist. They have the ultrasound diagnostic tools to prove the necessity of your procedure. 
Insurance carriers like Blue Cross Blue Shield, Cigna, United Healthcare, Aetna, Medicare, and Anthem typically cover varicose vein treatment, particularly when the doctor proves medical necessity.
One exception is private integrated healthcare companies like Kaiser Permanente, which don't always cover procedures done outside of their clinics. No matter which plan you have, our insurance specialists will verify your coverage before your appointment, so you'll know exactly what it will cost. There are no financial surprises with our team. The only surprise is how quickly and gently we treat your veins!
How Do I Book a Vein Consult on Long Island?
It's easy to book a vein consultation on Long Island when you choose our team. Call our front desk at (631) 328-2174 or book an appointment online. We have four convenient vein clinics in West Islip, Hampton Bays, Jericho, and Port Jefferson, so you can visit the location that's closest to you. Since we have so many offices, you'll be seen sooner than at most vein clinics.
We look forward to restoring your vascular health!
Long Island
Vein Specialists
Meet your Long Island NY Vein Doctor
With Harvard Trained Medical Directors, our vein clinic Long Island sources only the top spider and varicose vein experts in the country.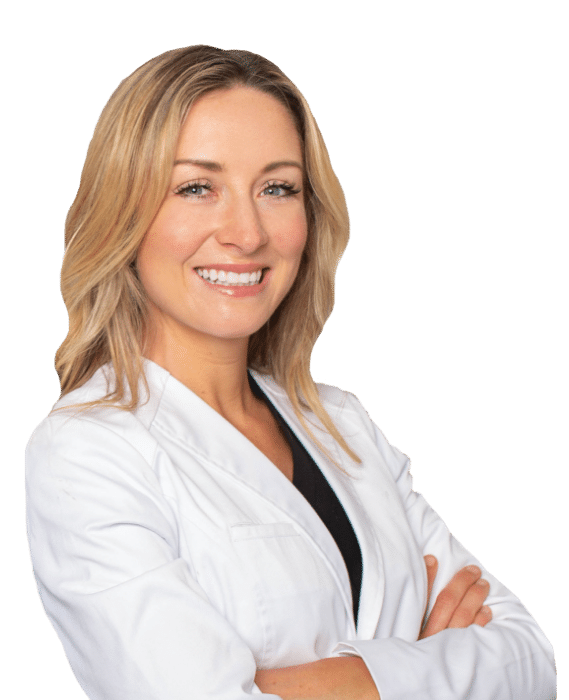 Join thousands of happy patients just like you
Vein treatments are often covered by major medical insurances, including Medicare. How do you know if your insurance will cover your vein treatment?

CALL US
Speak with one of our team members to ask any questions you may have, verify your insurance and book an appointment at your earliest convenience. (631) 305-2827

BOOK APPOINTMENT
You can give us a call at 631-305-2827 or fill out one of our forms here to request a call back; one of our team members will call you and help you verify your insurance coverage before booking your appointment.