Top Long Island Vein Doctors
What Happens After Laser Spider Vein Treatment: 10 Things to Expect
1. You Can Move Around Right After Laser Vein Treatment
There are two primary ways to treat spider veins with lasers. The first is a non-invasive laser treatment that sends thermal energy through the surface of the skin. It's used for facial spider veins and small veins in the legs. The second is a minimally invasive laser treatment that applies thermal energy directly to the vein. This method is best for larger spider veins in the legs, varicose veins, and the cause of such veins, which is usually Chronic Venous Insufficiency. Book an appointment with our Harvard-trained vein doctors on Long Island to learn which type is right for you.
With both surface and endovenous laser vein treatment, you can move around right after the procedure. Neither of these methods uses general or spinal anesthesia, so you remain awake and mobile. Surface lasers use a topical cooling gel. Endovenous lasers use an injectable anesthetic. But neither of these prohibit movement, so you can even drive yourself to and from your appointment.
2. You May Have Bruising or Swelling After Laser Treatment
It's normal to have a bit of bruising or swelling after endovenous laser vein treatment, since the doctor inserts a tiny needle through your skin. The vein specialist threads a laser fiber through that hollow needle directly into the vein. The laser fiber heats the vein walls, causing the vein to close. Mild bruising or swelling is posible and should resolve in a day or two. If you bruise easily, your bruises may last a bit longer.
With surface lasers, bruising is not likely, since there is nothing inserted in the skin. However, you may have a bit of swelling or irritation from the heat that's applied to your skin. People with sensitive skin, certain pigmentation, or skin diseases might have more discoloration from surface lasers.
3. The Treated Area Might Be Red or Tender Briefly
With endovenous laser treatment, there may be redness or tenderness where the needle was inserted. You might also notice a temporary hardening sensation in the vein as it closes. These are brief sensations that should resolve promptly. Ask your vein doctor if it's safe to take acetaminophen or a non-steroidal anti-inflammatory for discomfort. NSAIDs are not safe for certain patients after treatment.
With surface lasers, there is no needle insertion, so the redness will be more generalized, but should also resolve quickly. Avoid direct sun exposure and irritating skin products after surface laser vein treatment, per your doctor's instructions. With laser treatment, complications are rare. But if you develop sudden redness, warmth, and swelling in a particular spot, call your doctor immediately to rule out a blood clot.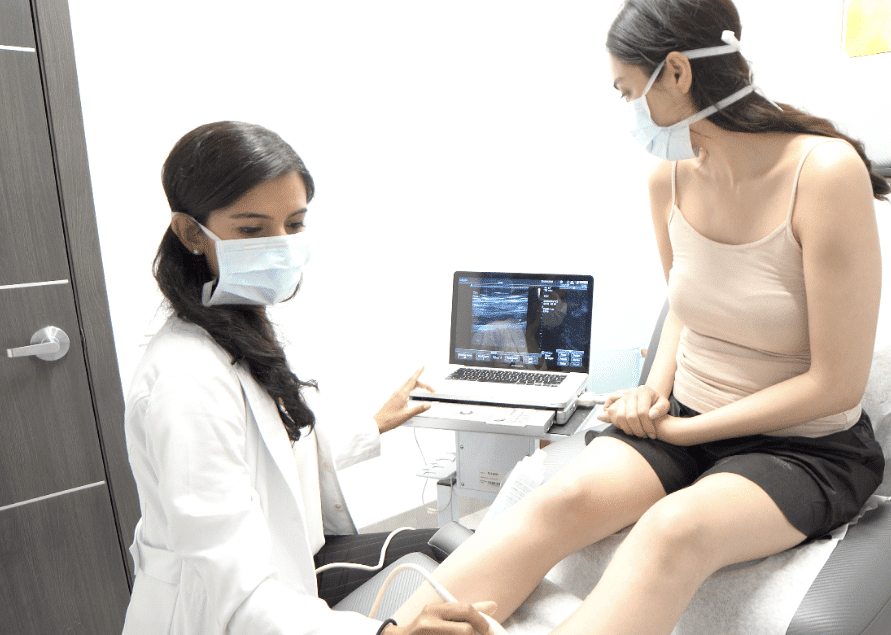 We know health insurance is confusing so we will help you check if you're covered:
By emailing or contacting us, you are accepting the inherent privacy limitations of online communication. For more information, please read our Digital Communications document. Please respond "STOP" to any text messages to opt out.
4. You Might Wear Compression Stockings for a Few Days
Some patients need to wear compression stockings for 24 hours or up to a week after treatment. This is more common with endovenous laser treatments since these are often used on leg veins. Leg veins must pump blood from the feet to the heart. Compression helps prevent blood from pooling in or regressing through the vein. Compression stockings require a doctor's input since some patients aren't advised to use them. A vein specialist can select the right size for you, to ensure they aren't insufficient or excessive.
5. You Can and Should Exercise in Moderation After Treatment
Endovenous laser treatments don't prohibit you from activity. In fact, doctors recommend that you resume moderate activity immediately after endovenous laser treatment in the legs. You'll be advised to walk, swim, cycle, or whatever you are capable of. When leg muscles contract, they help veins pump blood out of the legs. So, it's good to move around as soon as you're able. Avoid strenuous activities like weightlifting for a week or so, based on your doctor's advice.
If you have a surface laser treatment, you are also able to exercise right away. However, depending on the location of treatment and the type of laser used, the recommendations might change slightly. For instance, if you treat facial spider veins with surface lasers, sweating and increasing your blood pressure through exercise may prolong visible redness or irritation. So, your vein specialist might recommend taking a couple of days off after surface treatments.
6. You Should Not Sit or Stand for Long Periods of Time
Following laser vein treatment, you shouldn't sit or stand for long periods of time. While it's rare, you can develop a blood clot if blood pools in the vein. Movement helps pump blood through your veins, so change positions frequently while you heal. This is great advice for the long run too, since people who sit or stand for lengthy periods are more prone to developing spider veins and varicose veins. By taking mini breaks to move around, you can help prevent new vein damage.
7. With Laser Fiber Methods, You Won't Need More Treatments
Endovenous laser fiber treatments heat the vein walls directly. When these procedures are done correctly, you won't need follow-up treatments. The vein scars shut and is harmlessly absorbed by the body. Blood is then rerouted into healthy veins nearby. However, it's possible for new vein damage to develop in the same area if the vein specialist doesn't close broken valves in deeper veins. So, always choose a board certified vein doctor to reduce the need for additional treatments.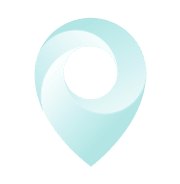 Visit Our Long Island Vein Treatment Center
8. Surface Lasers Take More Sessions to Treat Spider Veins
Surface lasers heat veins through the skin rather than heating the vein directly. So, some patients require more than one session to treat spider veins superficially. Choose a qualified vein doctor over a dermatologist to ensure you get the right laser treatment. Leg veins, in particular, often require a minimally invasive, rather than non-invasive, approach. You'll save time and money by selecting the optimal treatment the first time.
9. Your Vein Doctor Will Advise You on Lifestyle Adjustments
After spider or varicose vein treatment, some patients will benefit from lifestyle adjustments. Maintaining a healthy weight and active lifestyle are helpful to prevent more vein damage. Take breaks to move around if you must sit or stand extensively at work. Some patients can wear compression stockings or elevate their legs while at rest to improve circulation. If you smoke or drink excessive caffeine or alcohol, talk to your doctor about how these affect blood vessels as well.
10. Your Blood Vessels Will Vanish Along with Any Symptoms
If you're wondering what happens after laser spider vein treatment, here is the best part! Your spider veins and varicose veins will vanish, along with any bothersome symptoms like cramping, swelling, and heaviness in your legs. Spider veins take a few weeks to disappear completely. Varicose veins may take four to twelve weeks to disappear. But you'll notice a difference in your veins within the first week. Visit our renowned vein clinics in Port Jefferson, West Islip, Jericho, or Hampton Bays for quick relief!
Long Island
Vein Specialists
Meet your Long Island NY Vein Doctor
With Harvard Trained Medical Directors, our vein clinic Long Island sources only the top spider and varicose vein experts in the country.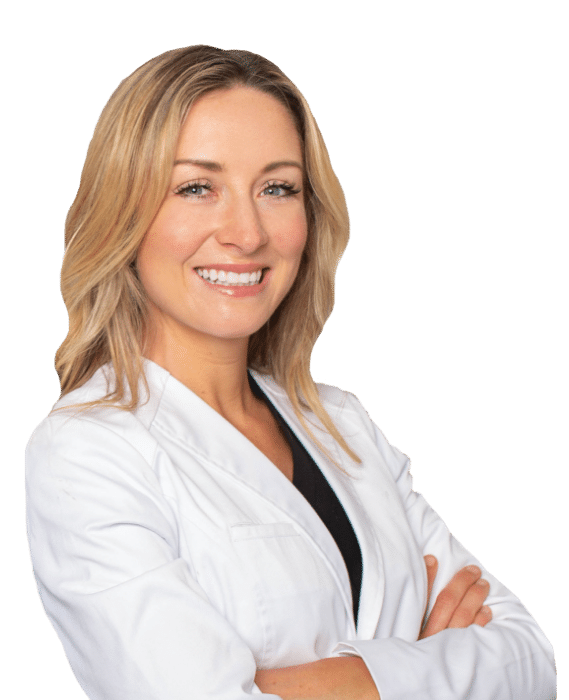 Join thousands of happy patients just like you
Vein treatments are often covered by major medical insurances, including Medicare. How do you know if your insurance will cover your vein treatment?

CALL US
Speak with one of our team members to ask any questions you may have, verify your insurance and book an appointment at your earliest convenience. (631) 305-2827

BOOK APPOINTMENT
You can give us a call at 631-305-2827 or fill out one of our forms here to request a call back; one of our team members will call you and help you verify your insurance coverage before booking your appointment.