Top Long Island Vein Doctors
What Is the Best Treatment for Varicose Veins Today?
New Methods: How Should I Get My Varicose Veins Treated?
Are you considering vein stripping surgery for your varicose veins? New methods enable doctors to treat most varicose veins without surgically extracting them. These include sclerotherapy, radiofrequency ablation, endovenous laser treatment, vein adhesives, and mechanochemical ablation. For patients who do require surgery, there are newer surgical procedures, like ambulatory phlebectomy, that remove the vein without large incisions or general anesthesia. Click HERE to meet with our Long Island vein specialists and discuss the latest methods.
What's the Best Clinic for Varicose Veins with New Methods?
If you want to avoid outdated vein procedures, visit our state of the art vein treatment clinics in Hampton Bays, West Islip, or Jericho on Long Island. Our Harvard-trained Long Island vein doctors are all board certified, and our award-winning vein clinics are fully accredited. We stay up to date on the latest techniques for treating varicose veins. We recommend surgery if it's needed, but we favor conservative treatments that are proven to work even better, with less risk, discomfort, and downtime.
We frequently resolve varicose veins with minimally invasive treatments like sclerotherapy, vein adhesives, radiofrequency ablation, and laser treatment. We also combine methods and customize care to create the desired outcome. All of our procedures are fast, outpatient, and performed without general anesthesia or hospitalization. Visit our renowned vein treatment clinic to see why our patients agree we're the best vein center on Long Island.
Which New Treatments Fix Varicose Veins Plus Spider Veins?
If you want to remove a varicose vein plus erase your spider veins, which new treatments will meet all of your needs? Our vein experts use advanced technology like Duplex ultrasound devices to identify the root of the issue. If you have multiple damaged veins, or two kinds of vein damage, it's likely that you have the venous disease called Chronic Venous Insufficiency. If you don't treat that, new spider veins and varicose veins might keep popping up, since the issue lies in a deeper vein. The great news is our in-office procedures treat both Chronic Venous Insufficiency and visible vein damage in a matter of minutes, often with a single appointment.
We can identify both the faulty valve and the correct place to position treatment with our ultrasonography, and also watch as the treatment moves through the vein, to ensure its success. Some spider veins on the face can be treated with topical laser energy. But most spider veins and varicose veins in the legs require endovenous lasers, radiofrequency, vein glue, or sclerotherapy. Visit our caring team to learn about the newest options for spider and varicose veins treatment.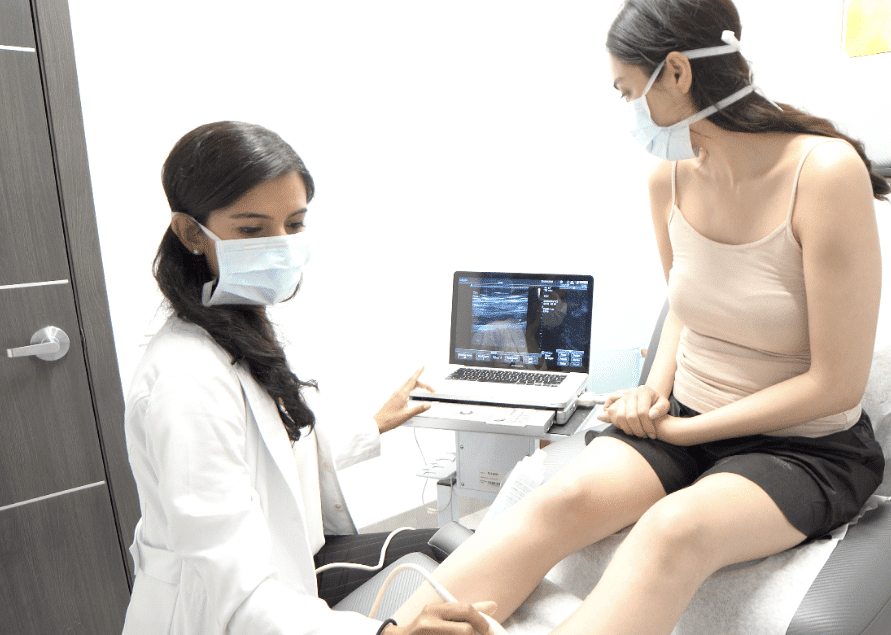 We know health insurance is confusing so we will help you check if you're covered:
By emailing or contacting us, you are accepting the inherent privacy limitations of online communication. For more information, please read our Digital Communications document. Please respond "STOP" to any text messages to opt out.
Is Homeopathy for Varicose Veins in Legs Recommended?
Homeopathy for varicose veins in legs is not recommended, since veins are part of a vast system of blood vessels that include arteries and capillaries which transport oxygen to and from the heart to the cells throughout the body. Leg veins are prone to issues like blood clots and deep vein thrombosis, and varicose veins can cause profuse bleeding, slow-healing ulcerations, or in rare cases, pulmonary embolism. While doctor-approved homeopathic measures might be safe to try for things like mild headaches or digestive issues, vein care should be left to medical experts who understand the intricacies of the vascular system.
Varicose veins are often caused by a disease called Chronic Venous Insufficiency, which involves valve failure in deep leg veins. These valves can't be repaired by homeopathic herbs or supplements but require things like radiofrequency or laser energy to close off the faulty vein. Instead of homeopathy, ask your vein doctor about things you can do at home to reduce varicose vein symptoms like leg swelling, pain, and discomfort. These home care tactics include wearing compression stockings, elevating your legs while you're resting, or taking breaks from long periods of sitting or standing in one position.
What Happens If Varicose Veins Are Left Untreated?
If you don't treat varicose veins, you increase the risks of problematic symptoms that include leg swelling, heaviness, cramping, itching, restlessness, and hyperpigmentation. You might also develop complications like venous ulcerations, venous stasis dermatitis, blood clots, or bleeding that's hard to control when the area near the vein is bumped or bruised.
In addition, living with unsightly veins can impact your self-confidence and ability to enjoy the warmer months when legs are exposed. Treating varicose veins promptly helps prevent serious or life-threatening complications, and also helps prevent future spider veins and varicose veins from developing. Talk to our Long Island vein doctors about restoring your vascular health and your skin's appearance.
Do Varicose Veins Cause High Blood Pressure in Chest Veins?
Some patients wonder if their varicose veins cause high blood pressure. Veins are one type of blood vessel; the other two primary types are arteries and capillaries. Arteries pump blood from the heart and deliver oxygen and nutrients throughout the body. Capillaries then transport blood to the veins. Veins pump blood back to the heart to collect more oxygen. High blood pressure, or hypertension, refers to excess blood pressure against the walls of the arteries. This happens over time and is typically caused by things like obesity, smoking, inactivity, and diseases like diabetes.
Varicose veins develop when there is excess pressure on the vein walls, not the arterial walls. This typically occurs when a valve fails or a wall weakens in a saphenous vein, causing blood to collect or regress through the vein, increasing pressure against the vein's walls. Both varicose veins and high blood pressure are impacted by things like lack of exercise and obesity, but arterial hypertension and endovenous hypertension aren't exactly the same thing. However, since these blood vessels work together, studies indicate that a back-up of blood flow in the arteries can contribute to excess build-up in the veins as well, so there's a strong correlation between the two.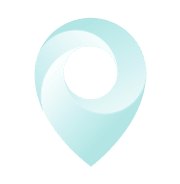 Visit Our Long Island Vein Treatment Center
Or, Does High Blood Pressure Cause Varicose Veins?
High blood pressure in the arteries and excess endovenous pressure are two distinct, but related, issues. The lifestyle choices that contribute to high blood pressure can also contribute to varicose veins. However, you can have one issue without the other. High blood pressure narrows and overburdens the arteries, whereas venous valve failure enlarges and overburdens the veins. Changing the habits that lead to high blood pressure will also help prevent varicose veins, since these blood vessels work together to complete the circulatory process. Visit one of our vein clinics on Long Island to learn about treatment for varicose veins and high blood pressure.
What's the Best Vein Center or Vein Treatment Clinic for Me?
Determining what is the best treatment for varicose veins today is not the same as it was for your parents. Since vein medicine has changed so dramatically over the past few decades, it's important to choose a facility with the latest technology and doctors who studied newer, minimally invasive procedures. Most patients no longer require traditional vein surgery, so choose a vein specialist who offers conservative treatments. Our Long Island vein clinics provide the full range of minimally invasive solutions for varicose veins that are completed in under 30 minutes. We look forward to discussing our innovative methods with you!
Long Island
Vein Specialists
Meet your Long Island NY Vein Doctor
With Harvard Trained Medical Directors, our vein clinic Long Island sources only the top spider and varicose vein experts in the country.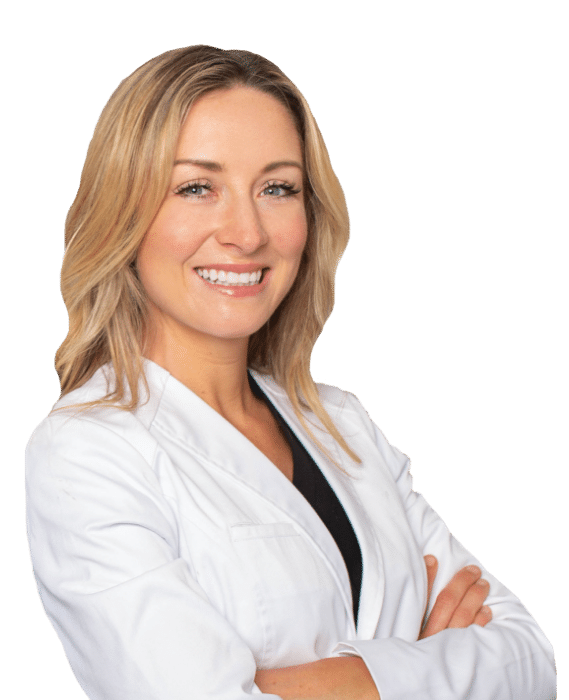 Join thousands of happy patients just like you
Vein treatments are often covered by major medical insurances, including Medicare. How do you know if your insurance will cover your vein treatment?