Top Long Island Vein Doctors
FAQ: What Is the Most Effective Treatment for Varicose Veins?
Are You Wondering, "Should I Get My Varicose Veins Treated?
Do you have enlarged, twisted veins bulging beneath your skin? Are you wondering, "Should I get my varicose veins treated, and if so, what is the most effective treatment for varicose veins?" Those answers are best determined by a vein specialist who can evaluate not just your venous health but also your general health information to determine the best course of action. Some varicose veins are asymptomatic and non-threatening to the patient, while others cause debilitating symptoms and pose serious risks if left untreated. Click HERE for a thorough evaluation of your varicose veins by our Harvard-trained, Long Island vein doctors.
Interested in Learning Which Vein Treatments Work Best?
Advances in venous medicine have introduced several minimally invasive varicose veins treatments that might work well for you. Some patients' veins are amenable to sclerotherapy, while others are better suited to radiofrequency energy treatments or laser energy treatments. Some blood vessels respond well to vein adhesives. Other veins require a dual tactic like mechanochemical ablation for resolution. If surgery is required, our vein doctors might suggest a newer alternative to traditional surgery, called ambulatory phlebectomy. This procedure does not require the hospitalization, large incisions, or general anesthesia that are common with traditional vein stripping surgeries.
The way to determine which treatment works best is to choose a board certified vein doctor with ultrasound technology that views deeper veins, in addition to the damaged veins you see at the surface. This is how we find the source of the issue and devise a lasting solution, rather than temporary, cosmetic repairs. Some vein treatment clinics in Long Island aren't equipped with this technology and only offer cosmetic treatment. Other vein clinics only specialize in surgery. The best vein center on Long Island is the one that offers a wealth of minimally invasive solutions.
Want to Know Which Vein Treatment Clinic Offers Them?
All of our award-winning vein treatment clinics on Long Island offer the latest solutions for varicose veins, including sclerotherapy, radiofrequency ablation, laser treatment, vein adhesives, mechanochemical ablation, and ambulatory phlebectomy. Contact us today to schedule rapid relief at our Jericho, Hampton Bays, or West Islip vein clinics.
We'll explain all of the options that are suited to you, so you can choose what appeals to you. Since we're a fully accredited medical clinic, our procedures are often fully covered by insurance, and we'll check your coverage before treatment so that you're fully informed before selecting a procedure. We examine your veins in-depth, and also study your general health information to construct the ideal treatment plan.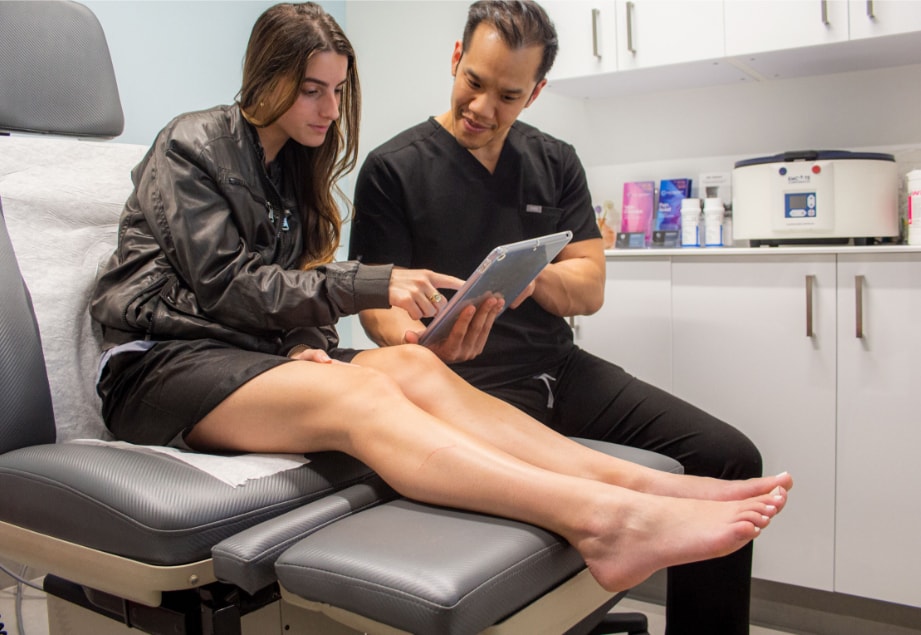 We know health insurance is confusing so we will help you check if you're covered:
By emailing or contacting us, you are accepting the inherent privacy limitations of online communication. For more information, please read our Digital Communications document. Please respond "STOP" to any text messages to opt out.
Wondering What's the Best Clinic for Varicose Veins?
Our Long Island vein treatment clinics consistently receive 5-star reviews across all review platforms. Our vein doctors are Certified Diplomates, who have been named RealSelf Top Doctors and received Patient's Choice Awards, and many of whom hold double or triple board certification. We're also a Center of Excellence and recognized by the Intersocietal Accreditation Commission as a premier vein center in the country. You won't find more qualified vein doctors or more cutting-edge technology anywhere else. Visit our renowned vein clinic for exceptional care.
Curious About Homeopathy for Varicose Veins in Legs?
If you're searching online for ways to treat varicose veins, you might stumble upon ideas about homeopathy for varicose veins in legs. However, varicose veins develop from valve failure in a deep leg vein, like the great saphenous vein, which causes blood to pool and regress through the vein, elevating pressure on the vein walls. The excess pressure forces the vein to stretch and contort, turning into the varicose vein you see at the surface. The impetus of a varicosity cannot be seen through the skin, nor can it be treated with homeopathic herbs or supplements.
Valve failure is a structural problem that's solved by a vein doctor closing off the faulty pathway. Rather than trying homeopathic supplements that aren't doctor or FDA-approved, ask your vein specialist about home remedies for symptoms, including wearing compression stockings, elevating your legs while resting, or staying active and avoiding long periods in stationary positions. Only a vein doctor can treat the actual malfunction, but we can also offer tips to reduce frustrating symptoms like leg pain, swelling, heaviness, and cramping that often accompany untreated varicose veins.
Wondering How to Treat Varicose Veins Plus Vein Disease?
As mentioned, varicose veins typically stem from valve failure in deeper veins, a condition called Chronic Venous Insufficiency. Successfully treating varicose veins often involves treating the causative vein disease too. If you want long-term relief from varicose veins, choose a vein doctor with Duplex ultrasound devices and tools that investigate your venous anatomy to identify broken valves, blood clots, and vein disease.
Topical laser treatments will only address small spider veins and varicose veins at the surface. Endovenous ablation is required to seal off weakened walls and valves in deeper veins to prevent more spider veins and varicose veins from forming. Our innovative physicians treat varicose veins, as well as vein disease, often with the same procedure. All of our vein treatments are minimally invasive and performed in-office in 30 minutes or less. If you want to resolve varicose veins plus vein disease, choose our highly qualified team.
Curious What Happens If Varicose Veins Are Left Untreated?
Some varicose veins do not become symptomatic or problematic. But others can worsen to the point of developing venous ulcerations, venous stasis dermatitis, profuse bleeding when nicked, and hyperpigmentation on the lower extremities. Some patients will also develop blood clots or a serious clot called deep vein thrombosis which, left untreated, can break loose and cause a pulmonary embolism. You have thousands of miles of blood vessels in your body, most of which you can't see from the surface. So, don't take any chances with varicose veins. See our caring experts for a thorough analysis of your venous health.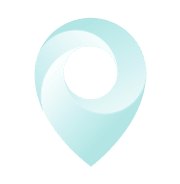 Visit Our Long Island Vein Treatment Center
Wondering, "Do Varicose Veins Cause High Blood Pressure?"
Some patients wonder if their varicose veins cause high blood pressure. Typically, when doctors diagnose you with high blood pressure (or hypertension), they're referring to excess pressure in the arteries, not the veins. Arteries are the blood vessels that pump oxygenated blood from the heart to deliver oxygen to cells throughout the body. This is a downward flow, propelled by the heart muscle.
Conversely, veins are the blood vessels that return blood to the heart to collect more oxygen. They must pump blood upward against gravity, so they're equipped with one-way valves that prevent blood from draining backward. Endovenous pressure and varicose veins are often caused by valve failure in a vein.
Arteries do not have valves, so excess arterial pressure is typically caused by things that narrow arterial pathways, like diabetes, obesity, and smoking. However, the things that contribute to high blood pressure are also risk factors for varicose veins. So, maintaining a healthy weight and active lifestyle are advantageous for both conditions.
Then, Does High Blood Pressure Cause Varicose Veins?
As mentioned, the standard diagnosis of high blood pressure refers to pressure in arteries, not veins, so it doesn't directly cause varicose veins. But since arteries work in sync with veins for efficient circulation, a build-up of blood in the arteries can cause a back-up in the veins. If this results in excess endovenous pressure, vein valves might weaken, causing varicosities. Studies have shown that while high blood pressure and varicose veins are two separate conditions, they are often linked.
Interested in Conservative Care for Leg Veins & Chest Veins?
If you're noticing enlarged leg veins, chest veins, arm veins, or facial veins, schedule a consultation with our vein doctors. While some enlarged veins aren't cause for concern, you can't determine that yourself. Don't postpone an appointment because you're worried about painful or invasive procedures. Our vein doctors offer several painless, conservative treatments for varicose veins, spider veins, and vein diseases. You won't need general anesthesia, hospitalization, or downtime. Most patients are in and out of our vein clinic within 30 minutes.
Wondering How to Book the Best Vein Center on Long Island?
Want to book an appointment with the best vein center on Long Island? You're in luck! We have three award-winning locations! All of our vein doctors have Ivy League training and a proven track record for conservative treatments, so click HERE to visit our Jericho, West Islip, or Hampton Bays vein treatment clinic today!
Long Island
Vein Specialists
Meet your Long Island NY Vein Doctor
With Harvard Trained Medical Directors, our vein clinic Long Island sources only the top spider and varicose vein experts in the country.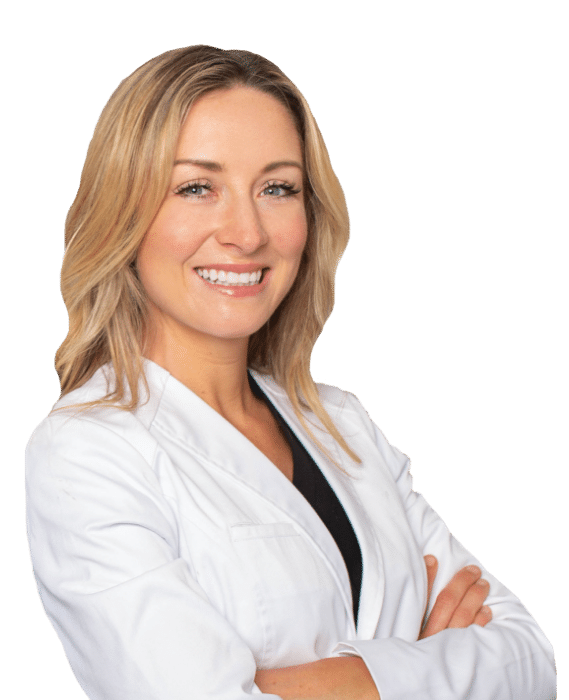 Join thousands of happy patients just like you
Vein treatments are often covered by major medical insurances, including Medicare. How do you know if your insurance will cover your vein treatment?

CALL US
Speak with one of our team members to ask any questions you may have, verify your insurance and book an appointment at your earliest convenience. (631) 305-2827

BOOK APPOINTMENT
You can give us a call at 631-305-2827 or fill out one of our forms here to request a call back; one of our team members will call you and help you verify your insurance coverage before booking your appointment.