Top Long Island Vein Doctors
When Should I Be Concerned About Leg Swelling? 10 Red Flags
1. Leg Swelling with Redness and Warmth Develop Suddenly
Leg swelling, or edema, is typically the result of either fluid in the legs or inflammation. Many things can cause swollen legs. Some, like pregnancy and long plane flights, aren't always cause for alarm. But when leg swelling is coupled with sudden redness and a sensation of warmth, you might have a serious blood clot.
Some blood clots dissolve on their own. But other times, thrombophlebitis can cause a deep vein thrombosis (DVT) that breaks loose and travels to the lungs, causing a pulmonary embolism. If you develop sudden leg swelling with redness and warmth, seek immediate medical care. If emergency physicians tell you to see a vein specialist, book an appointment with our Harvard-trained vein doctors on Long Island.
2. Leg Swelling with Chest Pain or Shortness of Breath
Cardiomyopathy, pericarditis, heart failure, and pulmonary hypertension are all serious heart issues that can produce swollen feet, legs, and ankles. If you have symptoms of chest pain, shortness of breath, or lightheadedness with leg swelling, head to the emergency room. Several benign issues cause fluid to accumulate in the legs. But when you have these concurrent symptoms, it's important to rule out a cardiac event.
3. The Leg Swelled More at the End of the Day
A common, yet underdiagnosed, disease called Chronic Venous Insufficiency (CVI) involves valve failure in your veins. This causes blood to pool and leak backward through blood vessels, increasing blood pressure in the veins. Since standing and sitting throughout the day increase pressure on leg veins, patients will notice a worsening of symptoms as the day goes on.
If you have leg pain, swelling, restlessness, itchiness, cramping, or heaviness that intensifies at the end of the day, visit our Harvard-trained vein doctors on Long Island for quick relief. Left untreated, CVI is a progressive disease that produces venous ulcerations, profuse bleeding, and hyperpigmentation in many patients.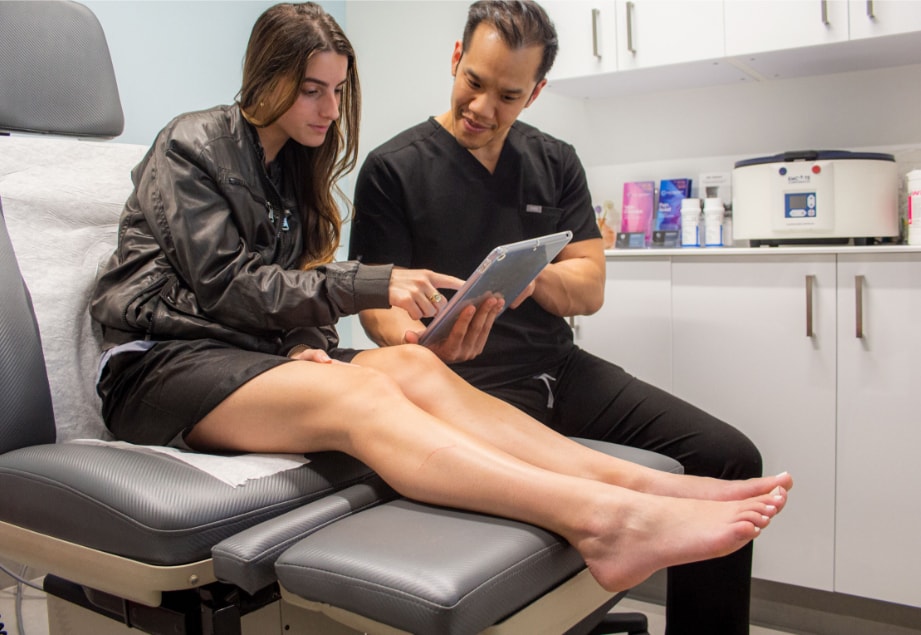 We know health insurance is confusing so we will help you check if you're covered:
By emailing or contacting us, you are accepting the inherent privacy limitations of online communication. For more information, please read our Digital Communications document. Please respond "STOP" to any text messages to opt out.
4. The Swelling Accompanies Kidney Disease
One edema definition is an excess of fluid in the cavities of the body. With kidney disease, edema can occur in the legs, but it can also develop in essential organs like the lungs. So, if you develop swollen ankles, legs, or feet with kidney disease, let your doctor know. In some cases, swelling can be monitored, while in others, it's an indication of kidney failure or excessive pulmonary edema.
5. With Certain Diseases: Does MS Cause Leg Swelling?
Multiple Sclerosis (MS) causes a host of symptoms, one of which is leg swelling. Typically, this occurs when MS limits mobility, causing fluid build-up in the legs. However, certain medications for MS have the side effect of edema, and injuries from falls caused by MS can also produce swelling. In addition, other issues that cause leg swelling, like varicose veins, can develop alongside MS. So, see a doctor to determine if MS is causing your swollen legs, or if it's unrelated to Multiple Sclerosis.
6. When MS and Water Retention Symptoms Multiply
If a disease like MS has been identified as the cause of your leg swelling, it's still important to see a doctor if symptoms change. A sudden increase in water retention or swelling in the extremities could signify a different issue or a serious complication. Since balance is often impaired with MS, it's important to rule out muscular or skeletal injuries, as well as other coexisting medical conditions. You know your body best, so when swelling seems abnormal, call your doctor.
7. Sudden Leg Swelling After a Car Accident or Fall
Car accidents jar the entire body, so all organs, systems, and structures are at risk in an accident. Leg swelling after car accidents can signify an injury to the legs, or organs like the kidneys, or veins in the legs. Sudden leg swelling is always a red flag after any type of injury, especially car accidents. It's not always clear where the swelling originates, so don't delay a trip to the hospital.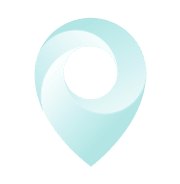 Visit Our Long Island Vein Treatment Center
8. Delayed Swollen Leg After Car Accident or Sports Injury
Swelling does not always appear immediately, but that doesn't make it less noteworthy. Areas like the spinal cord can cause swelling in other parts of the body, so a delayed onset of swelling could indicate damage in the legs or beyond. If you have an injury to an internal organ, swelling can be widespread and include the legs and ankles.
If you have a broken bone, swelling will increase as the day goes on. Many people experience shock following an accident or injury, so pain might go unnoticed until swelling appears. Seek prompt care for swelling that appears hours or even days after an accident to make sure you don't have internal injuries.
9. When Cancer Treatment Is Involved
Certain types of chemotherapy can cause swelling throughout the body, including the legs. But cancer itself can also cause edema. It's important to see a doctor to determine whether the disease or the cancer treatment is causing swelling in your body. If you have shortness of breath, irregular heartbeat, limited urine output, or a rapid increase in swelling, call your doctor right away.
10. When Leg Swelling Persists
When our patients ask, "When should I be concerned about leg swelling," we tell them that no matter how mild the swelling is, if it persists, it's time to see a doctor. Ongoing leg swelling often indicates disease. Among the most common culprits is vein disease, or Chronic Venous Insufficiency.
If you have varicose veins or spider veins, along with leg swelling, there's a high likelihood you have CVI. Medical treatment for veins is quick and easy at our award-winning vein clinics on Long Island. We treat veins and CVI with non-surgical methods in under 30 minutes. Book your assessment today to find the source of your leg swelling.
Long Island
Vein Specialists
Meet your Long Island NY Vein Doctor
With Harvard Trained Medical Directors, our vein clinic Long Island sources only the top spider and varicose vein experts in the country.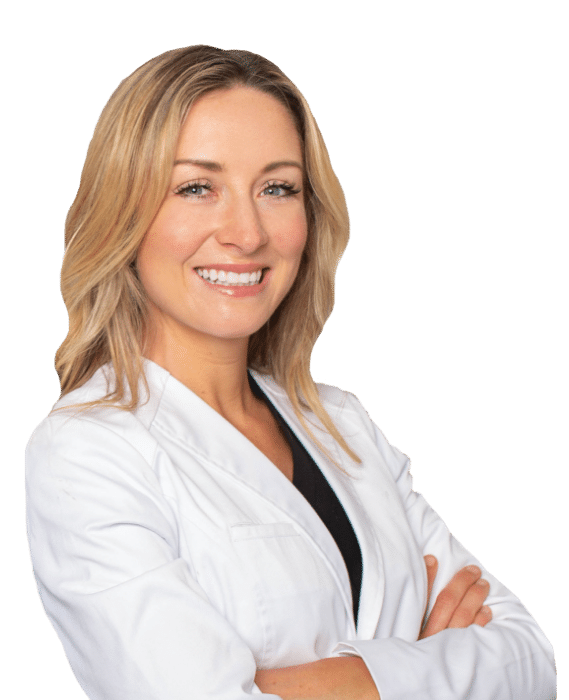 Join thousands of happy patients just like you
Vein treatments are often covered by major medical insurances, including Medicare. How do you know if your insurance will cover your vein treatment?

CALL US
Speak with one of our team members to ask any questions you may have, verify your insurance and book an appointment at your earliest convenience. (631) 305-2827

BOOK APPOINTMENT
You can give us a call at 631-305-2827 or fill out one of our forms here to request a call back; one of our team members will call you and help you verify your insurance coverage before booking your appointment.