Top Long Island Vein Doctors
How Do I Find a Top Vein Surgeon Near Me?
How Do I Find the Best Surgical Centre for Vein Care?
Are you tired of staring at those bulging, throbbing veins? Are you considering vein surgery to remove them? Before you schedule it, visit our award-winning, minimally invasive vein center for a consultation. Varicose vein and spider vein treatment is now largely conducted with non-surgical techniques, like sclerotherapy, radiofrequency ablation, vein adhesives, and mechanochemical ablation. Vein diseases like Chronic Venous Insufficiency are also frequently resolved without surgery. Click HERE to visit our innovative NY vein clinic and learn whether you actually need vein surgery or whether a gentler approach is recommended.
Do the Best Vein Clinics of America Recommend Surgery?
If you're looking for top-tier vein clinics in America, look no further than our award-winning vein clinics in NY, NJ, CA, and MD. Our vein doctors are all certified diplomates who hold multiple board certifications and graduated at the top of their class from preeminent medical schools. They are all Harvard-trained and have passed a rigorous review of their skills and expertise. All of our vein clinics are accredited by the Intersocietal Accreditation Commission, ensuring that you'll receive the highest level of care at each of our facilities.
Our esteemed vein specialists prefer minimally invasive vein treatments like ClariVein, VenaSeal, Varithena, VNUS Closure, and ClosureFast over surgery, since these techniques are safer, gentler, faster, and more appropriate for the vast majority of patients. Medical advances have enabled newer techniques to replace surgery, unless the patient has certain complications like blood clots or highly tortuous, previously treated veins.
Our doctors have vein treatment clinics in West Islip, Jericho, and Hampton Bays on Long Island. We also have clinics in Midtown and FiDi in New York City. Or visit our California vein clinics in San Diego or San Jose. If you live near D.C., visit our Bethesda, MD vein clinic. Our award-winning vein specialists see patients from all over the country, using less invasive tactics that often prevent vein surgery. So, call us today to schedule cutting-edge vein care.
Is a Vascular Surgeon or Surgical Vein Center a Good Choice?
If you have spider veins, varicose veins, or symptoms of Chronic Venous Insufficiency, you probably don't need a vascular surgeon. Vascular surgeons also treat arterial issues like Peripheral Artery Disease and aneurysms, for which surgery is sometimes necessary. But veins rarely require invasive surgery and vein diseases typically respond better to non-surgical methods as well.
If you are seeking spider vein treatment, varicose vein treatment, or treatment for vein disease, search for a "minimally invasive vein clinic near me," before searching for a "vascular surgeon near me." Some vascular surgeons aren't trained in minimally invasive procedures and don't have the innovative tools of doctors trained in interventional venous medicine.
Our renowned vein specialists will determine whether you need surgery and recommend the least invasive method for your care. With advances like radiofrequency ablation, mechanochemical ablation, and ambulatory phlebectomy, traditional vein stripping surgeries are largely displaced by newer methods.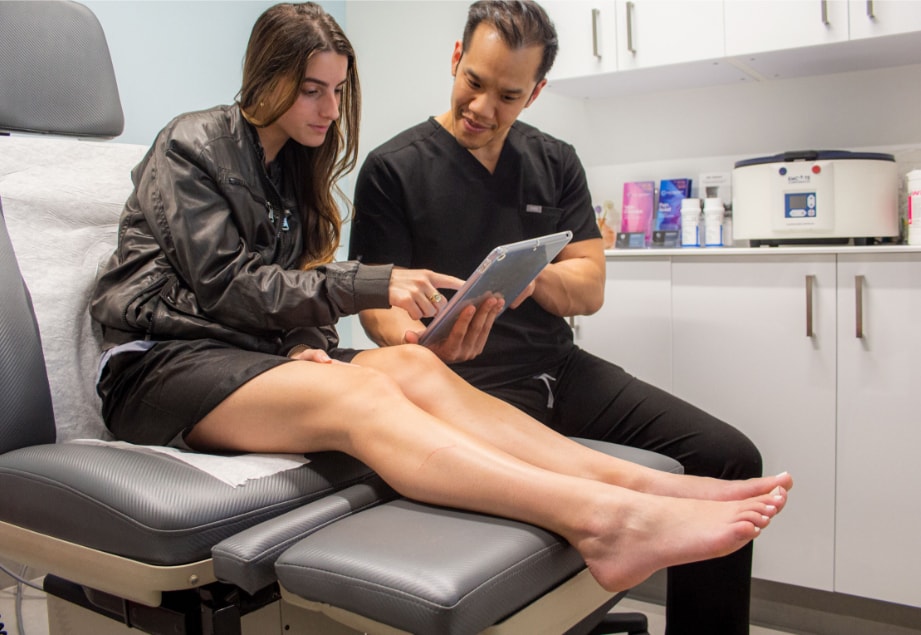 We know health insurance is confusing so we will help you check if you're covered:
By emailing or contacting us, you are accepting the inherent privacy limitations of online communication. For more information, please read our Digital Communications document. Please respond "STOP" to any text messages to opt out.
Is Surgical Varicose Vein Treatment the Permanent Solution?
Some patients assume surgical varicose vein treatment is the only way to remove varicose veins permanently. But vein surgery is not guaranteed to keep new varicose veins away, and it's not the only way to permanently erase existing ones. If varicose veins stem from Chronic Venous Insufficiency, new varicose veins can continue to develop if the disease goes untreated, even after surgically extracting a varicose vein.
The key to preventing recurrent varicosities is addressing the underlying cause. This is frequently done with minimally invasive procedures like Varithena, ClariVein, and VNUS Closure, using tools like rotating catheters, sclerosants, vein adhesives, radiofrequency, or lasers. Vascular surgery is not required to treat most varicose veins, spider veins, or vein diseases. So, talk to our board certified Long Island vein doctors about permanent, non-surgical solutions for veins.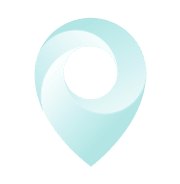 Visit Our Long Island Vein Treatment Center
Are There Non-Surgical Options for Varicose Vein Treatment?
If you prefer non-surgical varicose vein treatment, you'll be glad to learn that there are several FDA-approved, effective vein treatments that don't involve surgery. Here are just a few ways our vein doctors treat spider veins, varicose veins, and vein diseases like Chronic Venous Insufficiency.
Sclerotherapy: Vein doctors inject sclerosing agents directly into the vein to irritate it, prompting it to swell and seal shut. Blood is then rerouted into viable veins that pump it back to the heart, rather than accumulating in the defective vein.
Vein Adhesives: Vein specialists inject cyanoacrylate glue into the vein to close it off, redirecting blood into healthy pathways and sealing faulty vein valves closed, so blood doesn't pool in the vein.
Specialty Catheters: Vein doctors use rotating catheters to mechanically disrupt the vein walls and then inject a sclerosant, for a dual approach to close off large varicose veins.
Radiofrequency Ablation: Vein specialists inject tumescent anesthesia to protect surrounding tissue and then heat the vein walls with radiofrequency to ablate the vein. Alternatively, vein doctors use endovenous lasers for the same technique, but our doctors find radiofrequency to be more comfortable for patients.
Each of our minimally invasive varicose vein treatments are performed in-office without general anesthesia or large incisions. Our patients remain awake and comfortable throughout the procedures, which take 15-30 minutes. Many of our patients squeeze treatment in during a lunch break or in between errands, since you can walk around and resume normal activities immediately. There is no downtime or recovery period, and no stitches to remove.
We're frequently told that patients would have pursued varicose vein treatment much sooner if they knew how easy and painless it was. All three of our Long Island vein clinics provide a full range of minimally invasive vein treatments, so book an appointment at our West Islip, Jericho, or Hampton Bays vein clinic today!
Long Island
Vein Specialists
Meet your Long Island NY Vein Doctor
With Harvard Trained Medical Directors, our vein clinic Long Island sources only the top spider and varicose vein experts in the country.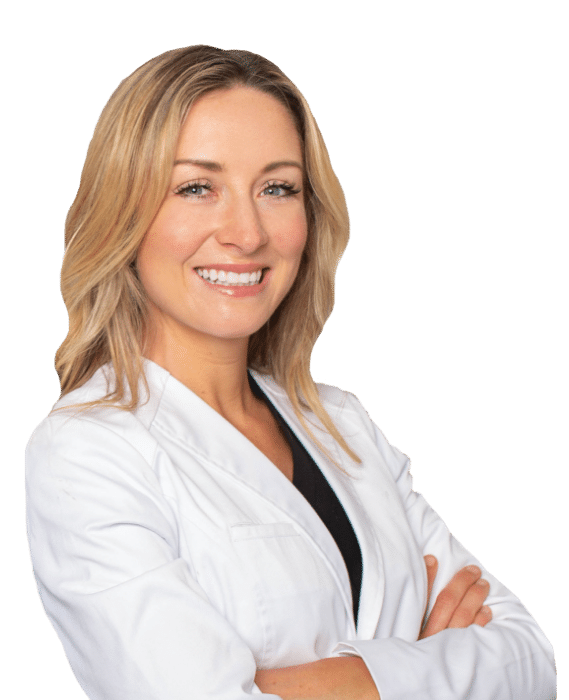 Join thousands of happy patients just like you
Vein treatments are often covered by major medical insurances, including Medicare. How do you know if your insurance will cover your vein treatment?