Top Long Island Vein Doctors
What Are Vein Doctors Called & What Do Their Titles Mean?
What Is a Vein Doctor Called?
Doctors who studied vein medicine and venous anatomy are called phlebologists and vascular surgeons. The difference between the two is that phlebologists typically use minimally invasive procedures to treat veins and vein diseases, while vascular surgeons primarily perform surgical procedures on blood vessels like arteries and veins. Vein surgery has been largely replaced by less invasive tactics. So, a board certified, minimally invasive phlebologist is the best choice for most vein care. Schedule a consultation with our Harvard-trained vein doctors today!
What Is a Vein Specialist Called?
There are several clinics that offer vein treatment on Long Island that aren't run by vein doctors. Dermatologists, estheticians, cosmetic surgeons, and radiologists might call themselves a "vein specialist," but most of them only do very specific things. For instance, estheticians typically perform laser treatments on facial spider veins, not treatments for varicose vein disease in the legs. The term "specialist" is not regulated. So, always inquire about the practitioner's training. Some vein specialists are doctors who truly specialize in veins, while other people use the term "specialist" because they aren't a doctor.
What Kind of Doctor Is a Phlebologist?
A phlebologist is a licensed physician who has been certified by the American Board of Venous and Lymphatic Medicine (ABVLM) to treat veins and vein diseases. These board certified vein doctors are recognized for their specialty by the American Medical Association and the American Osteopathic Association. They might hold multiple board certifications, including additional training as an internal medicine physician, hospitalist, vascular surgeon, dermatologist, or anesthesiologist. Dual or triple certification enhances a phlebologist's expertise.
Phlebologists are trained in Duplex Ultrasound technology and are certified to treat clotting disorders, vascular malformations, venous diseases, lymphatic disorders, and venous embryology, and to administer pharmacokinetics and imaging modalities. For most patients, phlebologists are the best vein doctors to treat varicose veins, spider veins, venous insufficiency, blood clots, deep vein thrombosis, venous stasis ulcers, superficial thrombophlebitis, and other vein issues, particularly in the legs.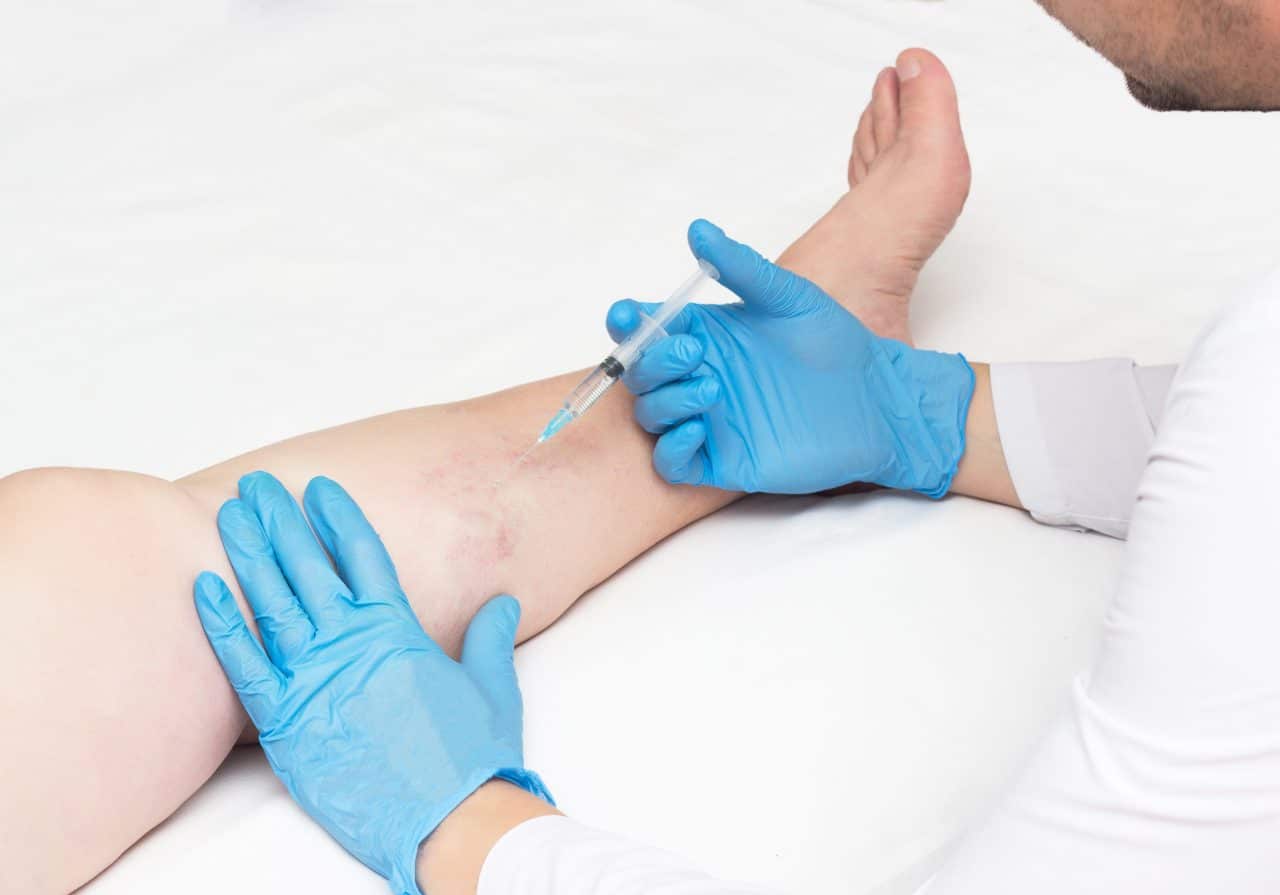 We know health insurance is confusing so we will help you check if you're covered:
By emailing or contacting us, you are accepting the inherent privacy limitations of online communication. For more information, please read our Digital Communications document. Please respond "STOP" to any text messages to opt out.
When Is a Vascular Doctor Called a Vascular Surgeon?
Vascular surgeons are typically ABMS board certified (American Board of Medical Specialties) rather than ABVLM board certified. Their training is more surgical than minimally invasive, and it includes surgery for issues other than veins. Many vascular surgeons spend most of their time treating issues with arterial blood vessels, including peripheral artery disease, blocked carotid arteries, and abdominal aortic aneurysms.
Most veins are now easily treated without surgery, so vascular surgeons aren't typically required. If you choose a vascular surgeon, ask whether they are also certified as a phlebologist or minimally invasive vascular doctor, or if they have minimally invasive vein doctors on their team. Surgery is no longer a first line of treatment for spider and varicose veins. So, search for a "minimally invasive vein doctor near me" before searching for a "vascular surgeon near me."
Who Is the Doctor That Specializes in Veins and Arteries?
Vascular surgeons treat both arterial and venous diseases, however they primarily treat blood vessels that require surgery. Many arterial issues, like hypertension, are managed with medication, not surgery. If this is the case, a phlebologist is still the best choice to treat your vein disease, not a vascular surgeon. Studies show that veins removed by surgery often grow back without valves, so varicose veins are more likely to recur with surgery than minimally invasive procedures.
Which Doctors Are the Top Vein Experts on Long Island?
The top vein experts are those who studied vein medicine and vasculature. Phlebologists complete additional training and pass a rigorous exam to prove their skill at identifying and treating issues of venous origin. Technological advances over the last 30 years have reduced surgical necessity significantly. Don't see a vascular surgeon before consulting a minimally invasive vein doctor. These specialists use state-of-the-art-tools to treat veins inside the body, rather than performing unnecessary surgical removal.
Which Vein Specialist Doctor Is Right for Me?
The best vein specialist or vein doctor for you is most likely a board certified phlebologist. Some patients with blood clots or severely tortuous veins that have failed other treatments will require a vascular surgeon. But most patients are better suited to less invasive methods. Just make sure the vein "specialist" is a vein doctor who is licensed and certified to treat veins.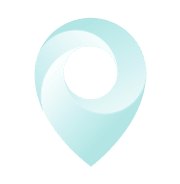 Visit Our Long Island Vein Treatment Center
Does Every Leg and Vein Doctor Treat Varicose Veins?
Some vein clinics only treat superficial damage on areas like the face. Spider veins and broken capillaries on the face can have different origins than varicose veins in the legs. For instance, sun damage, harsh exfoliants, exertion, and squeezing a pimple can all cause broken blood vessels in the face. These might respond to cosmetic repairs like topical lasers or sclerotherapy in the top layers of the skin.
However, leg veins, including varicose veins and spider veins, are usually the result of vein diseases like Chronic Venous Insufficiency. They require a deeper investigation and treatment that goes more than skin deep. Minimally invasive vein doctors insert tiny needles and catheters through the skin to treat the cause of damaged leg veins at the source.
If you don't address the underlying issue, vein treatment is temporary at best. No matter where your vein damage develops, a vein doctor is the best solution. But this is particularly true for varicose veins and spider veins in the legs. Seek prompt diagnosis and treatment to avoid complications of venous insufficiency.
Who Is the Best Doctor to Remove Varicose Veins?
The best doctor to remove varicose veins is one who treats them within the body, rather than surgically removing them. Duplex Ultrasound enables vein doctors to pinpoint the cause of the varicose vein and close it off at the source, rather than cutting the vein out of the body. This technique is safer, faster, cheaper, gentler, and more effective for most patients than vein removal surgery.
Our Harvard-trained vein doctors use tools like sclerotherapy, radiofrequency ablation, endovenous laser therapy, mechanochemical ablation, and vein adhesives to deliver treatment to the vein's walls and seal it shut, so it disappears without surgery.
Who Are the Top Vein Doctors Near Me on Long Island?
Long Island boasts some of the nation's top vein doctors! Dr. Thomas Arnold, a certified diplomate and leader in his field, has provided exceptional vein care to Long Island residents for 25+ years. Dr. Zaleka Shair is a multi-lingual, Long Island native who offers expert minimally invasive care with an emphasis on her patient's comfort. They are the best answer to the question, "What are vein doctors called?".
Where Can I Book a Vein Doctor Around Me?
To see one of our award-winning vein doctors, visit any of our three Centers of Excellence on Long Island. Visit us in Jericho at 350 Jericho Turnpike. Or stop by our West Islip location at 500 Montauk Highway. In the Hamptons, you'll find us at 225 W Montauk Highway. We look forward to showing you what's possible when you choose board certified, minimally invasive vein doctors for your care!
Long Island
Vein Specialists
Meet your Long Island NY Vein Doctor
With Harvard Trained Medical Directors, our vein clinic Long Island sources only the top spider and varicose vein experts in the country.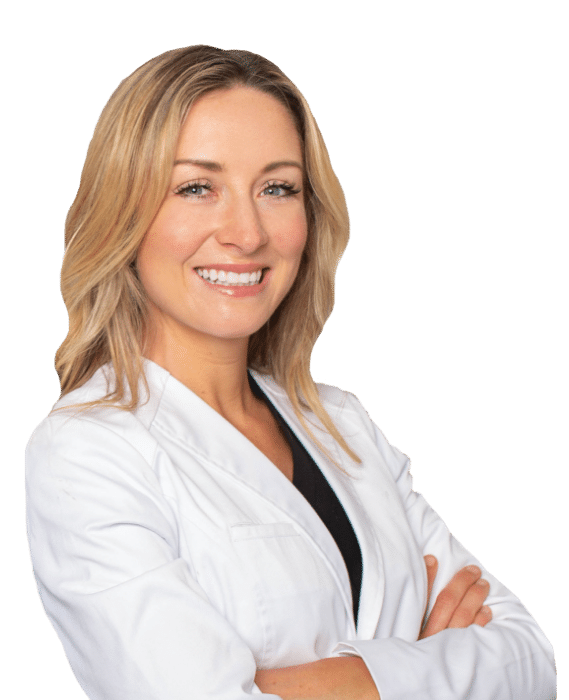 Join thousands of happy patients just like you
Vein treatments are often covered by major medical insurances, including Medicare. How do you know if your insurance will cover your vein treatment?

CALL US
Speak with one of our team members to ask any questions you may have, verify your insurance and book an appointment at your earliest convenience. (631) 305-2827

BOOK APPOINTMENT
You can give us a call at 631-305-2827 or fill out one of our forms here to request a call back; one of our team members will call you and help you verify your insurance coverage before booking your appointment.