Top Long Island Vein Doctors
Which of the Following Best Describes Varicose Veins?
Which of the Following Things Best Describes Varicose Veins?
Varicose veins are common, but many patients don't realize they have them. Here's a synopsis of varicose veins and how they differ from other blood vessels. If you want to learn more about varicose veins or treat them quickly and gently, book an appointment with our Harvard-trained, Long Island vein doctors.
What Varicose Veins Are:
Malfunctioning– Varicose veins typically stem from a broken valve in a deeper vein that allows blood to flow backward. That reflux builds pressure that causes veins to swell, twist, and become varicose. Most varicosities require treatment for resolution.   
Enlarged– Excess blood and pressure cause varicose veins to enlarge to contain the accumulation.
Bulging– Varicose veins protrude above the skin's surface level. This is one distinction between a healthy enlarged vein and a varicose vein.
Twisted– Another clue that a vein is varicose is that it's more tortuous than other veins.
Colorful– Varicose veins can be red, purple, blue, or green, and you can see them clearly through your skin, since they're pressed against the surface.
Uncomfortable– Varicose veins aren't just unpleasant looking, they also produce cramping, itching, heaviness, restlessness, aching, and fatigue. Left untreated, symptoms can progress to venous stasis dermatitis, venous ulcerations, hyperpigmentation, or profuse bleeding.
A Sign of Disease– Varicosities often signify that you have an underlying vein disease called Chronic Venous Insufficiency. Learn more about that below.
What Varicose Veins Aren't:
Spider veins– Varicose veins and spider veins often share a cause, but they're different conditions. Varicosities are large, protuberant, overburdened veins, whereas spider veins are small, non-protuberant, offshoots from an overburdened vein.
Broken capillaries– There are three types of blood vessels: arteries, capillaries, and veins. Arteries pump blood from the heart. Capillaries transport blood from arteries to veins, and veins return blood to the heart. Broken capillaries aren't veins, and their treatment is often cosmetic.
Ruptured arteries– Arteries are not veins. They perform the opposite function of veins, and they don't have valves, so they don't create varicosities. Ruptured arteries are usually an emergency, while most varicose veins aren't.
Healthy veins– Healthy veins can appear enlarged or protuberant, particularly during exertion or high temperatures. If you have enlarged veins after a shower or workout, they might not be varicose unless they are twisted, symptomatic, or continually protuberant. Ask your vein doctor for a diagnosis.
What Is the Pathophysiology of Varicose Veins?
What causes varicose veins, and why do so many people have them? The most common cause is valve malfunction in deeper veins. Veins are lined with valves that close to keep blood moving toward the heart. When valves fail, blood flows in reverse and accumulates beneath the valve. This elevates pressure on the vein's walls, causing it to stretch and contort. The result is the twisted, enlarged veins you see at the skin's surface. When valve malfunction persists, it's called Chronic Venous Insufficiency. Fortunately, this disease is easily treated with non-surgical techniques at our award-winning vein clinic in Long Island.
Several things contribute to varicose veins. This most common one is family history. If your family members have vein disease, you'll probably develop it too. The second factor is hormones. Women have more varicose veins than men, because the hormonal shifts that occur with pregnancy, menopause, and birth control have a direct impact on endovenous blood pressure. Other common causes are sedentary lifestyles, obesity, and jobs that force you to sit or stand for long periods.
Why Do Some People Have Varicose Veins Plus Spider Veins?
Spider veins and varicose veins both result from Chronic Venous Insufficiency. They also both run in families. So, they often coexist. If you have a facial spider vein, it might be the result of sun damage or skin injury. But if you have spider veins and varicose veins in your legs, there's a high likelihood you have venous insufficiency. Leg veins work against gravity which makes them more prone to valve failure.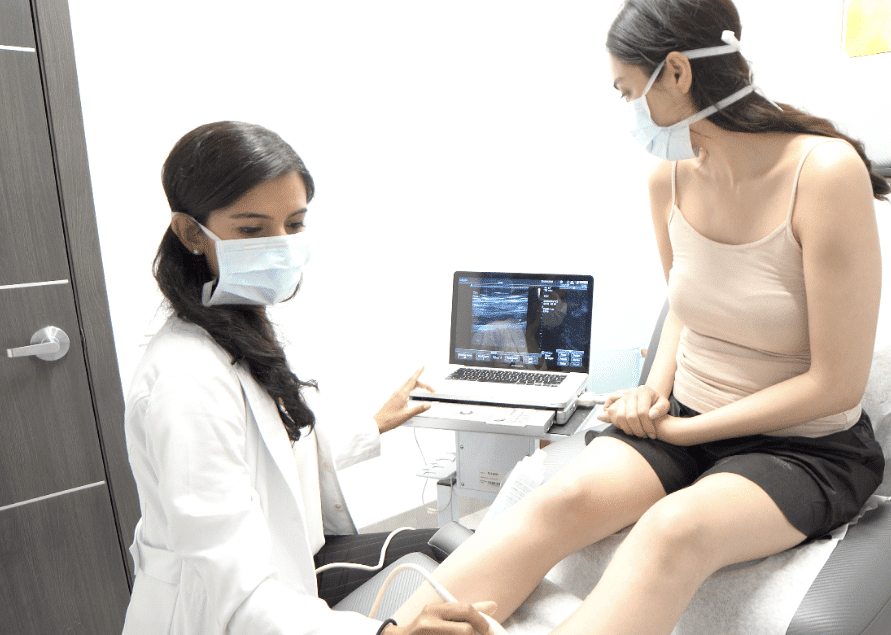 We know health insurance is confusing so we will help you check if you're covered:
By emailing or contacting us, you are accepting the inherent privacy limitations of online communication. For more information, please read our Digital Communications document. Please respond "STOP" to any text messages to opt out.
What's the Connection Between Varicose Veins and Age?
Varicose veins can develop anytime, but they're more common as we age. Valves weaken over time, and vein walls stretch from things like pregnancy. So, the older we get, the more likely we are to develop varicose veins. However, if you visit a vein doctor for preemptive care, you can reduce the likelihood. Our Long Island vein doctors use tools like Duplex Ultrasound to identify broken valves, blood clots, and weak veins to prevent varicose veins.
Should I Get My Varicose Veins Treated or Will They Go Away?
Varicose veins might reduce in visibility with compressions stockings or after pregnancy, for instance. However, varicose veins don't heal on their own without treatment. Most people's varicose veins will worsen over time, and they will develop more, particularly if they have Chronic Venous Insufficiency. See a vein doctor to treat varicosities and help prevent future vein damage.
Do Superficial Varicose Veins Always Require Treatment?
Superficial varicose veins don't always require treatment, but a patient can't decide this on their own. Since the malfunction lies in deeper veins, there's no way to tell how severe the issue is from the surface. No two patients have the same symptom progression, so see a vein doctor in Long Island soon to prevent unnecessary complications. Our minimally invasive vein specialists only recommend treatment if it's required.
What Happens If Varicose Veins Are Left Untreated?
Ignoring varicose veins can be quite problematic. Complications range from cramping, swelling, and restlessness, to severe ulcerations, blood clots, and uncontrolled bleeding. Don't take chances with your veins. They have the monumental task of pumping blood to the heart to collect oxygen. It's not worth waiting to see what happens. Our vein treatments are commonly covered by insurance and take less than 30 minutes!
What Are the Best Treatments for Leg, Face, and Chest Veins?
The best vein treatments are minimally invasive procedures. A small number of patients require surgery. But most patients are treated with sclerotherapy, radiofrequency ablation, endovenous laser therapy, mechanochemical ablation, or vein adhesives. The right one depends on the location and severity of the vein, as well as your medical history and preferences. Small face or chest veins might respond well to liquid sclerosants. Large varicose veins in the leg might require a foam sclerosant, vein adhesive, or radiofrequency ablation.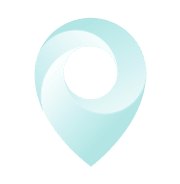 Visit Our Long Island Vein Treatment Center
Do Some People Get a Varicose Vein Hard Lump from Treatment?
If you've heard of someone getting a hard lump following treatment, ask our vein doctors about your concerns. That patient might have had invasive surgery or might have sought treatment from a vein clinic that isn't run by vein doctors. Some people call themselves "vein specialists" without studying venous medicine, particularly those who work at cosmetic vein clinics. Choose board certified vein doctors to avoid issues. Our renowned vein clinic was named a Center of Excellence and Patient's Choice for unparalleled care.
Does High Blood Pressure Cause Varicose Veins?
Hypertension, or high blood pressure, refers to elevated pressure in the arteries. This is different from high blood pressure in the veins. Varicose veins are the result of endovenous pressure, which is normally caused by valve failure inside the vein. Arteries don't have valves and don't become varicose. However, arteries and veins work together to circulate blood. Many patients have both conditions, so researchers are studying this link and how to treat both simultaneously.
Do Varicose Veins Cause High Blood Pressure?
Varicose veins don't cause high blood pressure in the arteries. They're the result of excess pressure in the veins. Treating varicose veins involves correcting the malfunctioning valves, not taking high blood pressure medication. But as mentioned, hypertension and varicose veins often co-occur, so research is underway to target both. Exercising, maintaining a healthy weight, quitting smoking, and avoiding sitting or standing for too long help both conditions.
Where Can I Treat a Varicose Vein Plus Other Vein Issues?
If you want an assessment or treatment for varicose veins, visit our award-winning vein clinics in Long Island. With locations in West Islip, Jericho, and the Hamptons, comprehensive vein care is right outside your door. We treat varicose veins, spider veins, and Chronic Venous Insufficiency with minimally invasive, outpatient procedures in under 30 minutes. We accept all major insurance carriers and verify coverage before treatment. Restore your vein health within minutes today!
Long Island
Vein Specialists
Meet your Long Island NY Vein Doctor
With Harvard Trained Medical Directors, our vein clinic Long Island sources only the top spider and varicose vein experts in the country.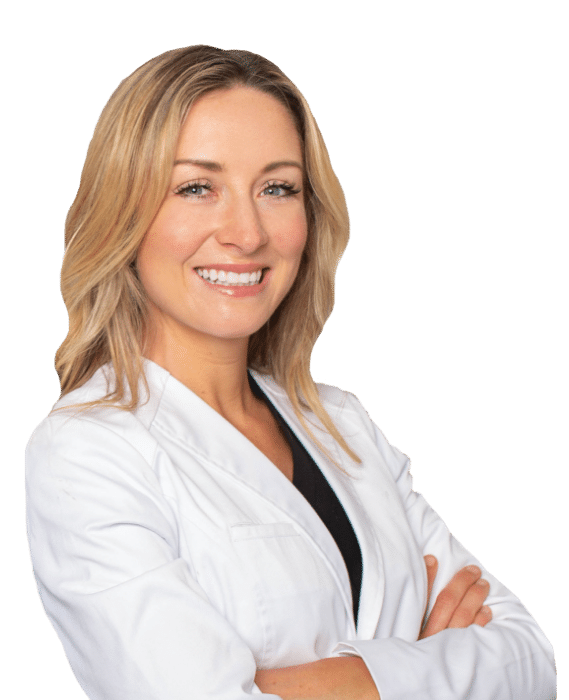 Join thousands of happy patients just like you
Vein treatments are often covered by major medical insurances, including Medicare. How do you know if your insurance will cover your vein treatment?

CALL US
Speak with one of our team members to ask any questions you may have, verify your insurance and book an appointment at your earliest convenience. (631) 305-2827

BOOK APPOINTMENT
You can give us a call at 631-305-2827 or fill out one of our forms here to request a call back; one of our team members will call you and help you verify your insurance coverage before booking your appointment.